SEC Football Blog
Posted By Zach Gilliland in SEC Football Blog
Feb 19, 2014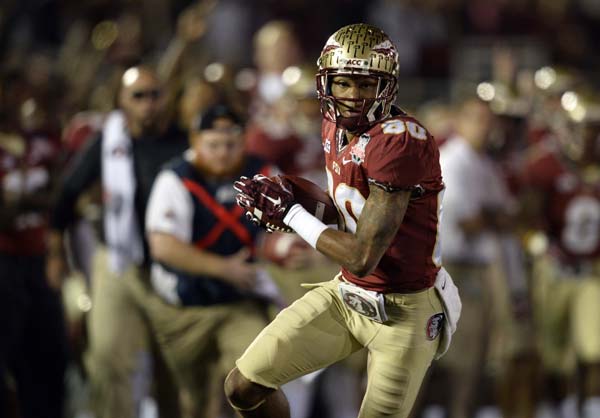 While I don't think Florida State is on their way to a dynasty, I don't see anyone else contending with Florida State for two reasons: what they return and their schedule. That makes them good college football picks for next season.

Jan 15, 2014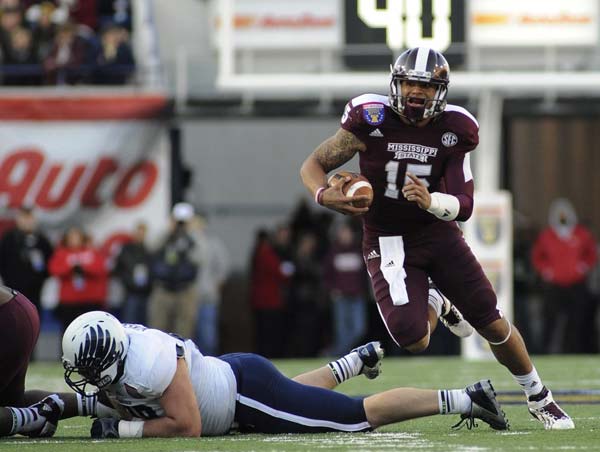 Well, another football season is behind us and for the first time in eight years, the SEC cannot say they are champs. However, they can say they had a team in the last eight BCS Championship games, and if you count the LSU-Alabama matchup, that is nine SEC teams than played for the BCS championship in eight years.

Posted By Zach Gilliland in SEC Football Blog
Jan 12, 2014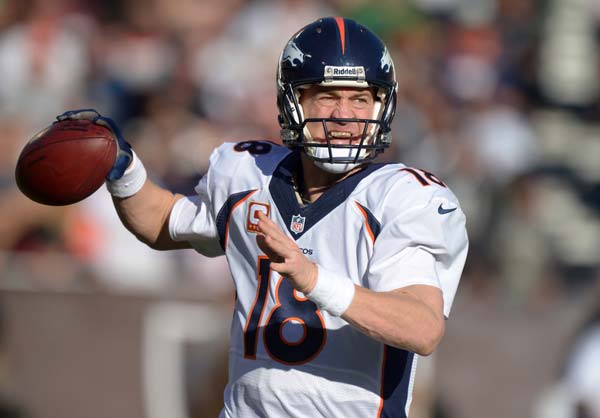 The NFL Playoffs have been crazy so far, but there are two teams that would be good ones to bet on. This can help you plan for your betting odds and maximize your chances of winning on the game. Those teams are the Denver Broncos and the Seattle Seahawks.

Posted By Zach Gilliland in SEC Football Blog
Jan 07, 2014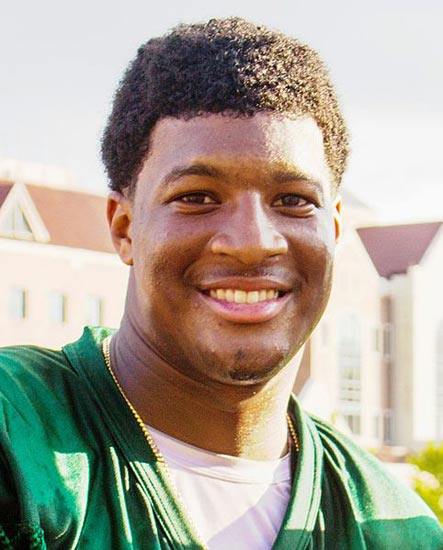 The last few years of college football have been overshadowed by the dominance of one conference: the SEC. Other conferences, such as the ACC, have been overlooked and assumed to be not as strong. A closer look at the ACC will show that the conference is not as weak as advertised, making it good to bet on your college football odds in the future.

Dec 11, 2013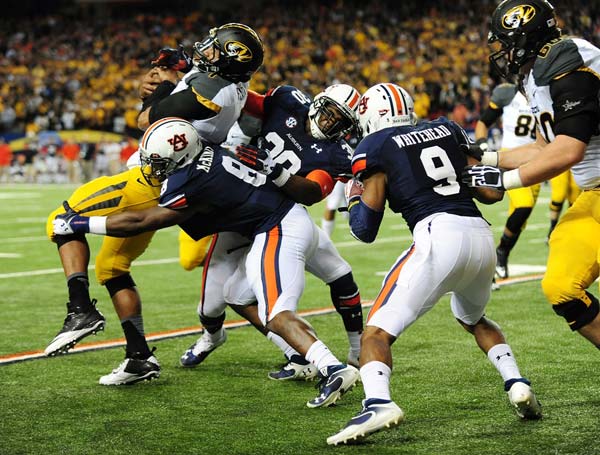 What a game we have to determine the national champions in the final season, and game, of the BCS era. Florida State has rolled over everyone and has been unchallenged all year long. Usually you have a week when you come out and just don't have it. Well, that has not been the case in Tallahassee in 2013.

Dec 05, 2013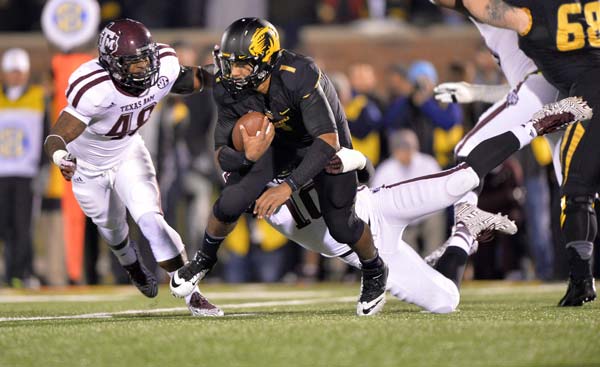 At the start of the season, who would have thought the SEC Championship would be an all Tiger affair? I thought it would be Carolina and Bama, and it almost was, so I a least got the semi-finals right…. Who is going to win on Saturday? Let's look at the intangibles, since both teams are talented on both sides of the ball so that's a tossup.

Nov 28, 2013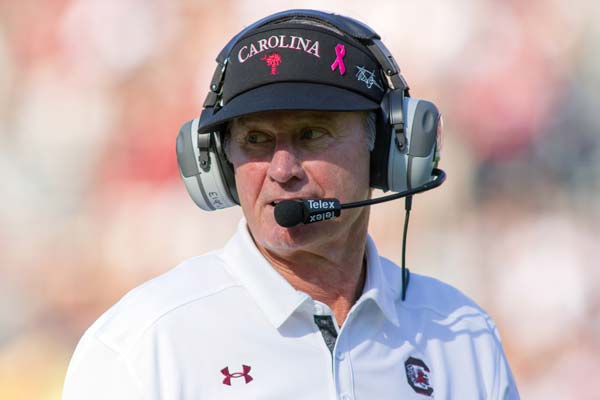 It was once said everything changes. Nothing stays the same. No truer words have ever been spoken after what I saw last Saturday in the SEC. Of course programs rise and fall, and the eternal cycle of what plays out before us changes every year, every class and every decade.

Nov 28, 2013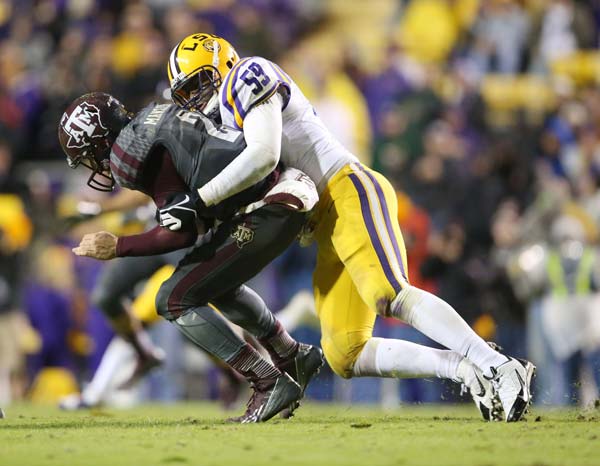 The biggest game in the Iron Bowl series since the 1994 and 1971 battles will be played in Auburn this Saturday. I have seen both teams play and observed the following. Auburn can run the ball through a brick wall. They just can't throw it to the wall. Alabama is balanced one both sides of the line of scrimmage and has the best coach in college football.

Nov 20, 2013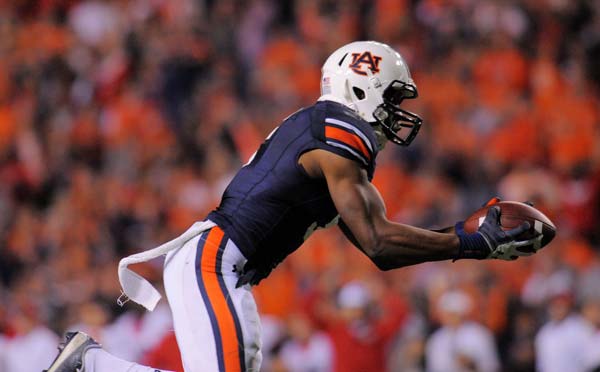 Gee, you talk about a mismatch, you had one in Oxford Saturday. Ole Miss racked up 751 yards. 751! That's like walking from Oxford to the other Oxford, in England, and back like 52 times. And Troy? They ended up with -13 yards rushing. That's like walking backwards into your ottoman and busting your ass. And it looks just as silly.

Nov 13, 2013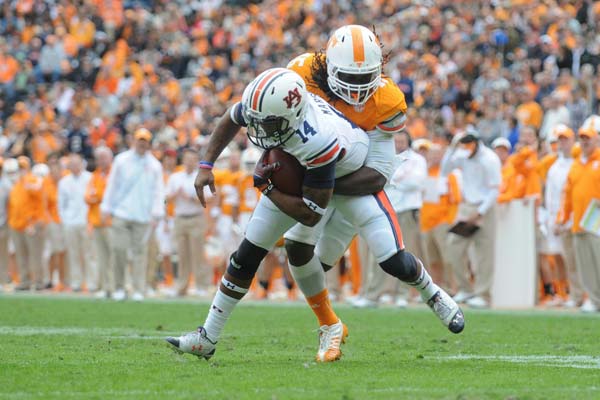 For the first time since they played their very first game against each other in 1945, Vanderbilt beat Florida in Gainesville and it wasn't even close. I don't think the Gators have quit on Coach Muschamp, but you cannot win too many games in any conference with a slew of injuries that have mounted up on both sides of the ball.

Our very own "Coach Scooter" was recently featured on Saturday Down South for his great article 101 Reasons to love SEC Football.
Are you looking for a great college football blog?  If so, your search is over.  Welcome to our SEC Football Blog.
Actually this has become "Coach Scooter's" blog since he's taken it over in a big way this year.  And, this page has become one of the most visited on the site.  The reason is that Coach Scooter's articles are the most entertaining and informative college football articles you can find anywhere.  Seriously. You can read more about Coach Scooter in his short bio.
If you are a fan of Southeastern Conference sports, then you know that football is the sport in the SEC.
Basketball, baseball, gymnastics, swimming...all of em are great. But, football is what stirs the passions of SEC fans the most. There is just nothing like SEC football. Nothing, anywhere, comes close.
You can find lots of stats and articles at SEC Football to support our argument that SEC football is the best. And, here's a page with more SEC Football Predictions.
In order to find this SEC football blog again quickly, you might want to bookmark this page by clicking on this bookmark graphic:

So, without further ado, here's our 
2013 SEC Football Blogs:
2012 SEC Football Blogs:
2011 SEC Football Blogs:
Coach Scooter's Blog Posts
SEC Football 2010
Other 2010 Blog Posts
Be sure to check out SEC Football Stats for all kinds of GREAT information like all-time SEC football records and head-to-head records of all the SEC teams vs ALL the other SEC teams as well as teams from other conferences.
One thing SEC fans can be guaranteed every year is a trip to the Sugar Bowl. Unless the SEC Champion is selected to play in the BCS Championship, it will play in the Sugar Bowl in New Orleans. In which case, the #2 SEC Football team will go to the Sugar Bowl. Premiere Sports Travel has everything you need for a memorable trip to the Sugar Bowl in New Orleans. And, before your trip, check out Sugar Bowl Trip Info.
Other Great SEC Football Blogs
If you are looking for our 2007, 2008 and 2009 SEC Football Blogs, they are located in our SEC Football Blog Archives.
What do you think?

We'd love to hear your comments and/or opinions. If you submit them here, other visitors can read them, rate them and comment on them. An e-mail address is not required.

What Other Visitors Have Said
Click below to see contributions from other visitors to this page...

Weak SEC OOC Schedule Explains Large Number of SEC Bowl Bids






You are a *. You pretty much take whatever stats suit your argument and then pick and choose what works and then omit what does not support your argument …
SEC Offensive Line Prospects in 2011 NFL Draft






During a time where protecting your investments has become as voluntary a practice in the NFL as it is in finances, offensive linemen from all across the …
CAM NEWTON - YOUR DADDY'S GOING TO PRISON






The Latest Update on this Story is at Cam Newton Controversy CAM NEWTON-YOUR DADDY'S GOING TO PRISON November …
Week 4 SEC Football Preview and Predictions






September 24, 2010 Atlanta, Georgia Six undefeated teams square off in SEC matchups this Saturday with the heavyweights going toe to toe in Fayetteville …
2010 Pre-Season All-SEC Freshman Team






Here's SEC Sports Fan's 2010 Pre-Season All SEC Freshman Football Team. QB: Phillip Sims, Alabama RB: Michael Dyer, Auburn WR: Da'Rick Rogers, …
2010 Pre-Season All-SEC Team






Here's SEC Sports Fan's 2010 pre-season All-SEC Football Team: Offense: QB: Ryan Mallett, Arkansas McElroy will win more games but …
The When, Where and How of College Football Gambling Not rated yet
Betting on sports is no joke, people spend billions on it every year from all corners of the planet. Betting on college football games isn't quite as big …
SEC Football Week 11 Preview Not rated yet
Review of Week 10 Games South Carolina 34 – Mississippi State 16 I was surprised Carolina came through in this one since Spurrier's boys usually …
Record 8 SEC Teams in AP Top-25 Not rated yet
You'll be Redirected. This article has been moved to Record 8 SEC Teams in AP Top-25
Top 3 Returning SEC QB/WR Duos Not rated yet
The SEC has made its presence known the last decade in the trenches, but even college football's top conference has shown it can air the football out when …
2010 College Football Attendance -- SEC #1 for 13th Straight Year! Not rated yet
The NCAA made it official. 2010 was another great attendance year for the NCAA. Nearly 50 million fans attended games. For the 13th consecutive …
My life as a SEC football fan Not rated yet
The SEC football to me is the most competitive conference. The SEC gets better recruiting and gets more tv coverage. Whenever two SEC schools face each …
NFL Draft Prospects For LSU's Patrick Petersonand Stevan Ridley Not rated yet
The AT&T Cotton Bowl Provides Contrasting Effects for LSU Prospects LSU's Patrick Peterson was poised to enter the draft as a surefire top 5 pick …
Excessive Celebration Penalty is Ridiculous Not rated yet
I am sick and tired of seeing young players be penalized for excessive celebration when they leap into the end zone. There should be no rule that says …
SEC Not Played in North in Two Decades Not rated yet
While I agree with your assessment that the SEC has been the most solid performing conference over the last decade or so, I take issue with the continued …
SEC # 1 College Sports Conference ANYWHERE!!! Not rated yet
I live in Minnesota which is Big Ten country. Sports fans here are convinced this conference represents the very best in college sports entertainment. …
All-Time SEC Football First Round NFL Draft Picks Not rated yet
With the NFL draft just a few days away (April 22 - 24, 2010), I thought you'd be interested in seeing a list of all the SEC football players who have …
SEC vs Top 25 Last 5 Years Not rated yet
Several of you saw this story that came out last week. It seems to indicate that the SEC has done poorly vs top-25 the past five years. But, there's …
2010 SEC FOOTBALL SPRING PRACTICE DATES Not rated yet
It's here!! The 2010 SEC Football Spring Practice Schedule for each Southeastern Conference team are as listed below. LSU got out of the gate first on …
2009 AP All-SEC Team Not rated yet
Alabama takes the top three individual awards in the 2009 AP All-Southeastern Conference football team. Mark Ingram -- offensive player of the year; …
Significance of Florida's Loss in SEC Championship Game Not rated yet
How big was Florida's loss to Alabama in the 2009 SEC Football Championship Game? Well, the score was big -- 32-13 in favor of the Crimson Tide. …
Dexter McCluster's life change Not rated yet
I thought Dexter McCluster's testimony was fantastic ! its at Dexter McCluster Christian Testimony . thought you would like to see it! its great! …
USC is Biggest Disappointment of the 2009 College Football Season Not rated yet
Which Team Is the Biggest Disappointment of the College Football Season? My Nominees: 1. Oklahoma 2. USC 3. Ole Miss 4. Virginia …
From SEC Football Blog to SEC Sports