SEC Football Bowl History
Posted By
Scott Sergent
in SEC Football Blog
Jan 15, 2014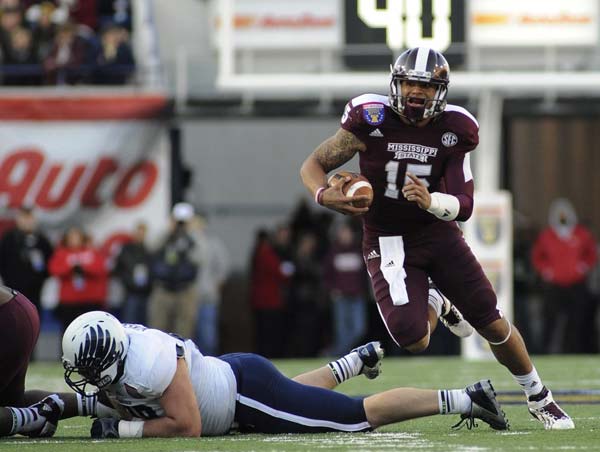 Well, another football season is behind us and for the first time in eight years, the SEC cannot say they are champs. However, they can say they had a team in the last eight BCS Championship games, and if you count the LSU-Alabama matchup, that is nine SEC teams than played for the BCS championship in eight years.

Here are our current 2011 - 2012 SEC Bowl Reviews.

The history of the SEC's participation in the college football bowl series is long and rich. Though the nation's oldest (Notre Dame) and winningest (Michigan) programs hail from the Midwest, the SEC has its share of all-time college football greats.
Foremost amongst them is Alabama; recently enjoying a resurgence under Coach Nick Saban, the Crimson Tide were best known for dominating football from the 1960s-1980s under legend Bear Bryant. During that period, the Tide won six national titles. LSU also has an old and rich football history and while the Tides' archrival Auburn has fallen on hard times they were once the golden standard of Southern football.

However, while the SEC certainly held its own under the old bowl system, the conference has really flourished under the new BCS system. Since 1999, when the BCS was introduced, the SEC has won seven of the thirteen BCS National Championships. This dominance has been particularly noticeable in the last half decade since Florida, LSU, Florida again, Alabama and now Auburn have won consecutive BCS Championships. Only Vince Young's 2006 champion and Pete Carroll's USC win in 2005 as the sole representatives of non-SEC teams in the national title win column since 2003.

Furthermore, that dominance looks to continue over the next few years at the very least. With Nick Saban firmly entrenched and two very highly rated recruiting classes for 2009 and 2010, Alabama looks to contend for years to come. Its archrival, LSU, last won the championship in 2007 but was close in the running for a BCS game spot last year and looks to improve with a strong recruiting class and excellent consistency under coach Les Miles. Lastly, Florida, with a revitalized powerhouse coaching staff looks poised to contend again.

With none of these squads poised to fall off the map anytime soon, we may see a prolonged period of SEC bowl dominance unlike anything ever seen before.

You can see the all-time SEC bowl record at all-time college football conference bowl records.

More SEC Football Bowl Articles
What do you think?

We'd love to hear your comments and/or opinions. If you submit them here, other visitors can read them, rate them and comment on them. An e-mail address is not required.

What Other Visitors Have Said
Click below to see contributions from other visitors to this page...

Trailer Parks Per Capita in SEC Cities?






I have a question that I can't seem to find the straight up data on. I am doing a parallel on Auburn and Alabama fans and why Auburn fans refer to …
SEC vs SEC in Bowl Games? Not rated yet
Alabama vs LSU won't be the first. In digging through a book "The SEC (c) 1979 Bert Sugar...I located a number of SEC schools played a fellow conference …
From SEC Football Bowl History to SEC Sports

By
Mo Johnson
, Copyright © 2006-2017 SECSportsFan.com