Catch Every SEC Game with These Helpful Resources
By Luke White

The Southeastern Conference has won seven straight BCS national championships, making it the most highly regarded college football conference in the country. College football fans understandably make every effort to watch their teams as they take the field on fall Saturdays, but circumstances — including children's sports, chores and lack of TV coverage — can complicate these efforts to be loyal followers of the games.
Fortunately, new Internet options make SEC games more accessible. With high-speed Internet service available through your local cable provider or DSL.com, you have several options for streaming high-definition video of these games and enjoying them anytime, anywhere.

CBS Sports
CBS broadcasts SEC games and now makes some SEC games available on its website. CBS always offers the SEC Game of the Week through its website as well as on TV. One unique feature of the CBS live-streaming is that users can choose their camera angle, opting either for the traditional view that is broadcast on television or a wide-angle approach that lets viewers see all 22 players on the field at once. For football buffs who love to watch how a play develops, the All 22 cam might be a big attraction.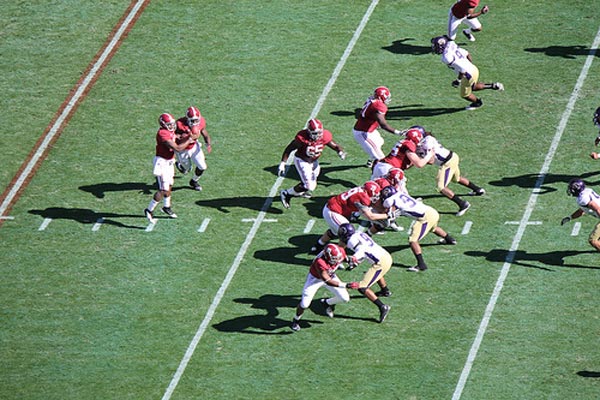 SEC12.com
SEC12.com is dedicated to coverage of the entire Southeastern Conference. Fans of those schools are likely to be drawn to the variety of offerings available on the website. Real-time score updates, streaming game video, and video and print reporting are all available, giving fans everything they need to enjoy the game. Plus, sports other than football are also covered, so fans can follow each of their school's athletic competitions.

SEC12 also has a mobile app to access video and other content through smartphones and tablets. Fans can easily access the game infocenter that lists each game along with its start time, TV channel, Web streaming provider and even radio options.

SEC OnDemand
If you're faced with an obligation that prevents you from taking in a live game, you're not completely out of luck — SEC OnDemand offers replays of games that have already been played, available in high-definition digital streaming.

Along with the games, SEC OnDemand also offers users additional content, including post-game interviews, game-week audio and video clips, and other commentary to supplement the game itself. This content is available at no cost to users.

Watch ESPN
ESPN and the SEC have a relatively new partnership that is expanding the availability of SEC games. ESPN's Watch ESPN service streams games and other content online. It is available as a TV streaming website and as an app available on mobile devices.

In order to use Watch ESPN, you need to have the channel through your cable or satellite provider. But once you have that set up, you can watch a wide array of games, including those not available through your local provider.


What do you think?

We'd love to hear your comments and/or opinions. If you submit them here, other visitors can read them, rate them and comment on them. An e-mail address is not required.

From Catch Every SEC Game with These Helpful Resources to SEC Football Blog
By
Mo Johnson
, Copyright © 2006-2017 SECSportsFan.com