SEC Football 2014
Week 14 Review and Week 15 Preview
By - Kory Kinslow

The final week of regular season play was busy, exciting, and left us with several teams on the outside of the college football playoff, but a good chance at good bowl games. LSU had a tough time with Texas A&M, but did win. This left LSU at 8-4 and A&M at 7-5. Arkansas lost to Missouri. Arkansas will go to a bowl game with a 6-6 record and Missouri will play in the SEC Championship game. I don't think they will be in the playoff, even with a win over Alabama, but they will have a great bowl game this year.
South Carolina lost badly to Clemson. That does leave the Gamecocks at 6-6 and in a bowl game, but this was not the expectation early in the year. I think that Georgia may have been licking it's wounds with the Missouri win and dropped a big game to Georgia Tech. It was a game the SEC needed to prove strength over the ACC. Kentucky lost to Louisville and will now not play in a bowl game. Florida gave Florida State all they could handle. This left Florida at 6-5. They will play in a bowl game without their head coach.
Mississippi State needed to beat Ole Miss to stay in the playoff, but couldn't pull it off. Now Mississippi State will have to hope for some key losses in Conference Championship games. Tennessee beat Vanderbilt and the Vols will be gowing bowling and Vandy falls to 3-9 in their new coach's first season. Alabama scored and scored some more beating Auburn 55-44. Alabama should win the Conference Championship and remain the one seed in the playoff. Auburn finishes up another good season and will go to a good bowl game.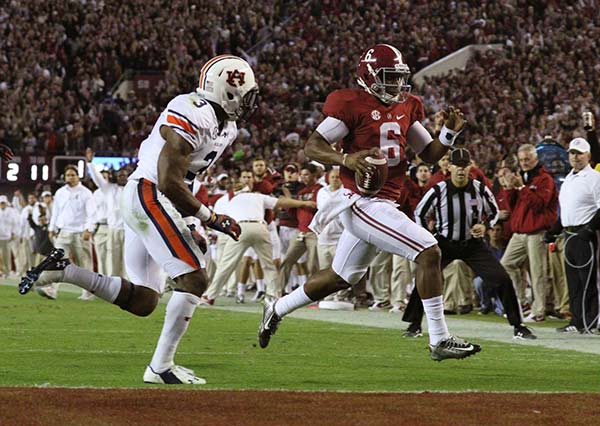 The rankings came out and the SEC has only one representative in the Playoff right now. Alabama, as it stands, would have the one seed. I don't think they will have a problem with Missouri in the Conference Championship and hold onto that one seed. Mississippi State is now on the outside looking in. The number 2 team in Oregon plays Arizona in the Pac-12 Championship. They should win, but Arizona has proven themselves this year. Oregon losing could possibly drop them out, but I feel like it may be Arizona that would replace them. Florida State plays Georgia Tech in the ACC championship game.
Mississippi State will be hoping for a FSU loss and some of the committee to look their way for a 2 loss team to replace them. I don't see TCU dropping out and an Oregon loss doesn't look to help, the only hope is for FSU to lose badly and possibly get knocked out. I really don't think the Bulldogs have a chance, as they have been ranked tenth and a few of the teams ahead of them would be the ones knocking out those in the top four. It was still a great season and something to build on.


What do you think?

We'd love to hear your comments and/or opinions. If you submit them here, other visitors can read them, rate them and comment on them. An e-mail address is not required.

SEC Football 2014 Week 14 Review and Week 15 Preview to SEC Football
By
Mo Johnson
, Copyright © 2006-2017 SECSportsFan.com