SEC Football Week 1 (2010) Preview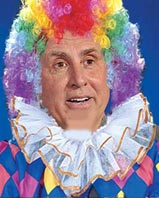 I woke up this morning knowing that my life had just become great. No, I was not being awarded the Pulitzer Prize for my work on SEC Sportsfan.com, although I sent in my application a few weeks ago.
I rolled out of bed, pushed the play button on my CD player, and through the speakers, the most heavenly sound flowed into my ears. It was the CBS College Football theme music, which meant I would not have to spend another Saturday for the next four months without college football. Oh, baby….there is a God, and he loves me. And if you are reading this, then you have to assume he loves you too. (I just hope he isn't wearing bright red pants and looks like former Ole Miss coach Billy Brewer.)
Nowhere is the beginning of college football season met with more reverence (Hey, Danielson, that means a deep respect coupled with a sense of awe) than in the south. It's like my Aunt Molly always says, "The south is the only place in the world where two plus two equals third and six."
So without further ado, let the Lou Holtz impersonations begin!
Week 1 SEC Games
Game of the Week - Saturday September 4th
#21 LSU vs. #18 North Carolina
Georgia Dome - Atlanta
ABC – 8:00pm
Announcers: Brent Musburger, Kirk Herbstreit, Erin Andrews
The season has not even started, and already we have an intriguing subplot. Apparently, there have been some academic violations reported out of Chapel Hill than involve tutors writing papers for players. But get this, one of the tutors was Butch Davis' nanny! Were these players pursuing a degree in Diaper Management? What did these papers look like? "You swab the buttocks with a baby wipe, then use a heaping glob of Boudreaux's Butt Paste on the red area…"
I have a feeling the Tar Heels will leave Atlanta with an even larger case of the red ass as the Tigers should run the SEC win streak in this game to three straight.
Besides, LSU fans are NUTS, and when they come to Atlanta, they get even crazier and that spreads to the football team.
Other SEC Games
Southern Miss at S. Carolina
ESPN (Thursday)
7:30pm
Carolina gave up 37 sacks last year. At that rate, the QB's must have thought they were baggin' groceries for the Octomom.
Miami (Ohio) at #4 Florida
ESPN
12:00PM
The only thing that could save the Redhawks is if Ben Roethlisberger has another year of eligibility left, and they can get him to the game. However, if they call him to help out, they had better tell him there are no bars in Gainesville. On second thought…he might not come if he hears that.
Louisiana Lafayette at #23 Georgia
SEC Network
12:21 PM
I hope Mark Richt doesn't let Washaun Ealey drive the team bus to Sanford Stadium.
Jacksonville State at Ole Miss
ESPN-Game Plan/CSS
3:30 PM
Ah, to be in The Grove on a warm September day. I thank God for making me a man, and being an SEC fan.
Kentucky at Louisville
ABC
3:30 PM
Be careful they don't get confused and bring basketballs to the game instead of footballs.
UT-Martin at Tennessee
ESPN-Game Plan
6:00 PM
Well, we are sure of one thing. The University of Tennessee will win this game.
Arkansas State at #22 Auburn
FSS
7:00 PM
Ever been to Guthrie's in Auburn? Best chicken fingers on the planet. Oh, and by the way, if I were Arkansas State, I would stop there before the game since that would be the highlight of their trip.
Memphis at Mississippi State
ESPNU
7:00 PM
Pam Ward will be calling the action for ESPNU this fall and there is a chance that she will be in Starkville for the game. Can you imagine the mass exodus of people fleeing the city when that announcement becomes official?
San Jose State at #1 Alabama
ESPN-Game Plan
7:00 PM
Remember that scene in The Godfather where Sonny Corleone beats up his brother in law? That might look tame in comparison in this one…
Tenn. Tech at #17 Arkansas
ESPN-Game Plan
7:00 PM
Ryan Mallett is a man. When you open up a can of whoop ass, he jumps out.
Northwestern at Vanderbilt
ESPN-Game Plan
7:30 PM
The scoreboards for this one will have to list SAT scores instead of touchdowns.
Odds and Ends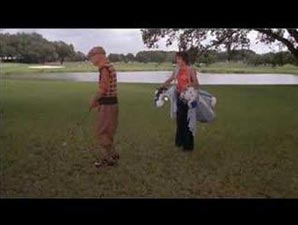 Coach Scooter was so geeked up this weekend about college football being only a week away, I pulled a Mr. Havacamp and drilled my golf partner. The shot was so awful, it hit a tree, then hit him as he stood only a few feet to my right. Of course, I looked at him and said, "That's a peach, hon. Oh golly I'm hot today…"
One of the guys on my softball team, Ric Chiddix (Who changed the spelling of his name from Rick, since his hero, Ric Flair, spells his name that way) told me a funny joke the other night. Since he is a Kentucky fan, he usually lays low until November, but he couldn't wait to tell me this one. "Wake up, son," he said as he walked into the dugout. Since he calls everyone either son or cuz, I had to make sure he was talking to me. "I got a new joke for you. A Tennessee boy was hunting in the woods. He came upon a beautiful woman laying in the grass. "Are you game?" He asked. The women said 'yes.' So he shot her."
Feel free to use that one if you like…
Did you know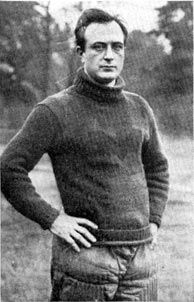 Vanderbilt and Alabama are the two schools most responsible for putting southern football in general and SEC football in particular, on the national map. In 1904 legendary Vanderbilt coach Dan McGugin (right) was one of the first coaches to promote intersectional games, which influence the development of football in the south.
Alabama cemented the south's reputation in 1925 by being named National Champion and upsetting heavily favored Washington in the 1926 Rose Bowl (bottom). From that day, the south became a power to be reckoned with and remains so to this day.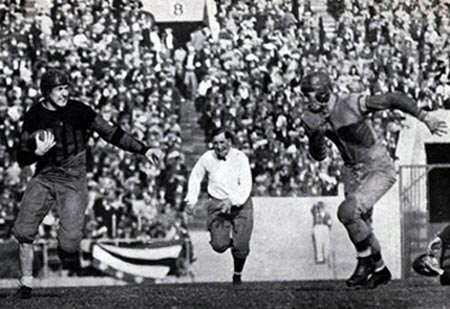 SEC Quote of the Week
"You can learn more character on the two-yard line than anywhere else in life." Paul Dietzel of LSU
Mailbag
***ads-468x60.shtml***
I saw this message from a Big 10 fan who posted a message on the SEC Sportsfan website. I am not sure where he is going with this, but I felt compelled to answer this because the argument is left me wondering if Festus from Gunsmoke had just gotten on to the Internet.
From: Big 10er by Jimmy Carter (Plains, GA, USA)
The best conference? All 11 Big 10 schools are academic Tier I universities (top 80 in the US). The SEC has but three; Florida, Georgia, and Vanderbilt. Maybe the SEC players should start wearing their helmets, but then again it probably wouldn't make a difference.
Coach Scooter's Reply
I didn't know former president Jimmy Carter was a fan of the SEC Sportsfan site! I am impressed that our site has such a wide and diverse following. However, I might have to call B.S. on whoever posted the message since Jimmy Carter was the former Governor of Georgia, so he has to be a fan of Georgia Tech and UGA not the Big Ten.
If this the REAL former President Carter, I have to ask, have you played a game or two without YOUR helmet? For someone touting academics, you obviously can't read. What does academics have to do with a site about SEC Sports?
I am sure you sat there for hours, maybe days, thinking to yourself, "I'll show all those Bubbas down there…" All that time and this the best you can come up with?
If this were SEC-Egghead.com, then I would be completely agree that the Big Ten has great academics. However, since this site is about SEC SPORTS, and not about what happens inside the halls of those big, bad "Tier I Universities" that you babble on about, then your weak argument has gotten lost somewhere on I-75.
I hope all the great SEC fans, and fans of other schools and conferences, have a great week and remember that this is the time of year that is special for all of us so savor the moment and enjoy what September has brought. I'll be back next week with reviews of Week 1 action and a preview of what the next week will bring.
Read more of Coach Scooter's entertaining blogs at SEC Football Blog.
What do you think?

We'd love to hear your comments and/or opinions. If you submit them here, other visitors can read them, rate them and comment on them. An e-mail address is not required.

---
Tennessee Tailgate Story | My Ideas To Make College Football Better | 2010 Preseason College Football Conference Comparison | 2010 Pre-season All-SEC Football Team | 2010 Pre-season All-SEC Freshman Team | Conference Realignment Analysis | 2010 SEC Football Spring Practice Dates | Lane Kiffin | Alabama vs Texas BCS Championship Game Review & Analysis | Best All-Time SEC Football Coach | College Football Yesterday and Today |
---
From SEC Football 2010 Week 1 Preveiw to SEC Sports Blog | SEC Football | SEC Basketball | SEC Women's Basketball | SEC Baseball | SEC Track and Field | SEC Swimming and Diving | SEC Tennis | SEC Golf | SEC Gymnastics | SEC Soccer | SEC Softball | SEC Volleyball | Best College Sports Conference | College Football Bowl History | BCS Controversy | SEC vs Big Ten Debate | SEC Sports News | Current SEC Sports News | SEC Sports Pictures and Videos | SEC Sports Fan Forum | College Sports Blogs | College Football Association | SEC Sports Fan Trips | College Sports Gift | Fathead | College Sports Tailgate Party Shop | College Sports Merchandise | College Sports Apparel | SEC Sports Fan Store | SEC Football Tickets |
---
Home Page

About Us | Contact Us | Site Search | Advertise | Terms of Use |
---