2010 Preseason College Football Conference Comparison
For the last several years, the SEC has been known as the best college football conference in the country. To prove the claim, CBS and ESPN have poured billions of dollars into their coverage of the league, cementing the SEC as #1. As long as we can do something about Gary Danielson, the SEC might be bulletproof for years to come...

Being regarded as the best means there are others who want to take a shot at your crown. All right, let's see if their bullets hit the mark as we look at the other conferences and how they matchup to the SEC.
1. Big 12
The Big 12 has Texas, Oklahoma and Nebraska in the Top 25, who can play with anyone. But after that, there isn't much to get excited about. Kansas, Missouri and Oklahoma State have been in the spotlight lately, and don't forget how good Texas Tech is, but then you have Texas A&M, Iowa State, Baylor, Colorado and Kansas State. Yuck!

2009 Bowl Record: 4-4

Overall BCS Bowl Game Record: 6-6

National Championship Game Record: 2-5 (OU, Texas, Nebraska)

Verdict: This conference is top heavy. It looks like a Pamela Anderson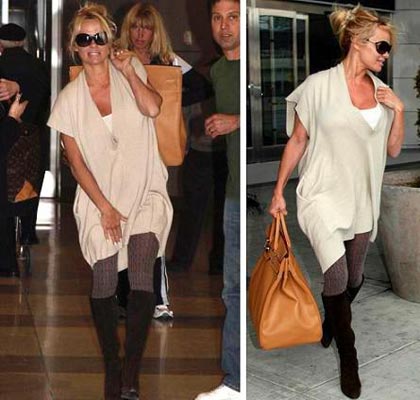 Pamela Anderson.

2. Big Ten
Four teams are ranked in the Coaches Top 25. Of the four teams, all are ranked in the Top 14. Ohio State is back in the hunt once again, but they have faltered when playing for the championship. And Iowa can play with anybody, but can they do it again this year? Wisconsin and Penn State are good, but playing for all the marbles (or cheese in the Badgers case) is a whole lot different than playing Indiana or Minnesota.

2009 Bowl Record: 4-3

Overall BCS Bowl Game Record: 10-11

National Championship Game Record: 1-2 (Ohio State)

Verdict: This is your text book tease conference. Calling Paris Hilton anyone?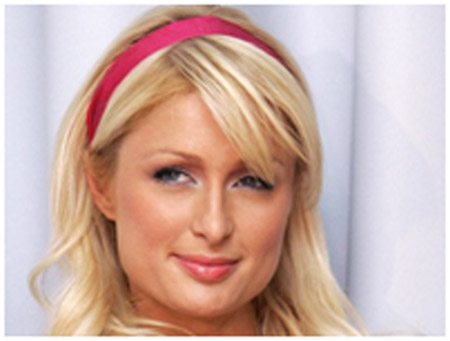 Paris Hilton.

3. ACC
When your big sister is Miss America, being the little sister can be tough. The ACC is looked at as a cute, but not the hot body version of the SEC. Gone are the days when Florida State made the rest of the college football world shiver and since Virginia Tech is inconsistent and defending champion Georgia Tech was shut down in last year's Orange Bowl, is the ACC capable of matching up to the SEC? So far Alabama has squelched that idea in the opening weekend the last two seasons.

2009 Bowl Record: 3-4

Overall BCS Bowl Game Record: 2-10

National Championship Game Record: 1-2 (FSU)


Miley Cyrus.

Verdict: Little sister has a lot of catching up to do to be a big girl. Miley Cyrus has just hit the stage.
4. Pac 10
With three teams in the Top 25 (It is really two, but we threw in USC since they are ranked in the AP poll), it looks like it will be a long year on the left coast. Whatever happened to the days when UCLA, Washington and Arizona/Arizona State gave the conference a well rounded lineup? Yes, I know UCLA has beaten Tennessee in back to back years, but the Vols are no longer what they used to be.

2009 Bowl Record: 2-5

Overall BCS Bowl Game Record: 9-5

National Championship Game Record: 1-1 (USC)

Verdict: Flash but no substance. The Pac 10 reminds me a lot of Lady Gaga.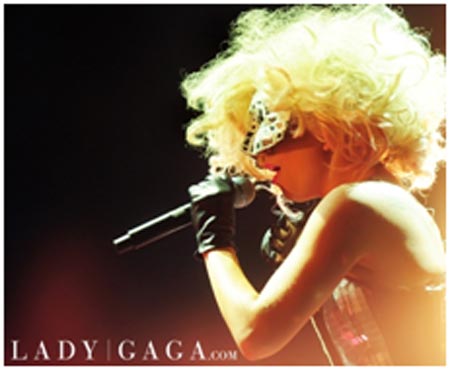 Lady Gaga.

5. Big East
West Virginia lost to Auburn, Louisville lost to Kentucky and the champs of the conference, Cincinnati, lost to the second best team in the SEC, Florida, in the Sugar Bowl 51-24. The only Big East win of any importance was UConn's victory over South Carolina in the Papajohns.com Bowl (Way to go, Cocks).

2009 Bowl Record: 4-2

Overall BCS Bowl Game Record: 6-6

National Championship Game Record: 1-2 (all when Miami and Virginia Tech were in the conference)

Verdict: It's like my Aunt Molly always says, "You can put your boots in the oven, but that don't make 'em biscuits." What she means is just because you HAVE a BCS conference, that doesn't mean you ARE a BCS conference. This conference is both scary and ugly. Kind of like. Phyllis Diller!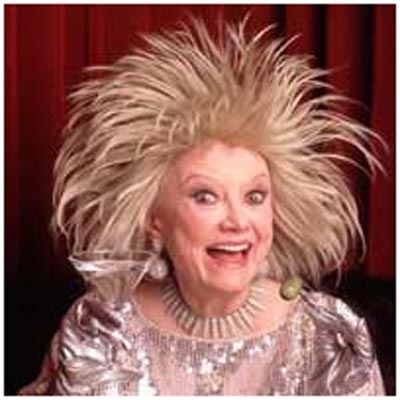 Phyllis Diller.

By comparison, the SEC looks like this:
2009 Bowl Record: 6-4

Overall BCS Bowl Game Record: 14-5

National Championship Game Record: 6-0 (Tennessee, Florida, Alabama, LSU)

The SEC is looking for its fifth straight National Championship, which is something no major conference since 1936 (the first year if the AP poll) has ever done. The conference beat both the Big 12 and the Big East champions in their bowl games by double digits (Hey, Tebow just threw another TD pass), and sent 10 of their twelve teams to bowl games.

The stat I find incredible is the SEC is perfect when playing for the National Championship. Throw in the fact four different SEC teams have played for and won a championship, compared to some of the other conferences where only one team has played, that proves the conference has several different teams that can win the championship every year.

Verdict: This conference is sizzlin' hot! This conference is a Kate Beckinsale every Saturday. Rarrrrrrr!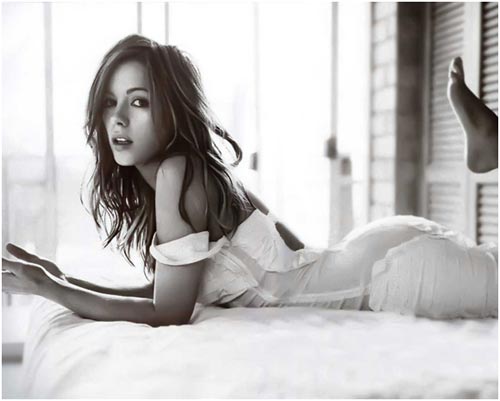 Kate Beckinsale

SEC quote of the week:
Every week you can read some southern football wisdom from the greats the SEC has ever put on a football field. This week, General Robert Neyland weighs in on a certain rival.

"Tennessee sophomores don't deserve citizenship papers until they have survived an Alabama game."

If you want more information comparing the SEC to the other major college football conferences (i.e. BCS Conferences), check out SEC vs Big Ten and other BCS Conferences.

Coach Scooter also has some great ideas about how to make college football better.

What do you think?

We'd love to hear your comments and/or opinions. If you submit them here, other visitors can read them, rate them and comment on them. An e-mail address is not required.

What Other Visitors Have Said
Click below to see contributions from other visitors to this page...

long live the sec and big 10 Not rated yet
Tide and buckeyes are the best football teams hands down. The ducks are dreamers and even knights billions can't make them a winner. The Pac-10 will never …
Nice Job Not rated yet
Nicely done comparison, Coach Scooter. Seems like you made your point. I'm a Canes guy myself (yearning for yesteryear), but I have to admire the SEC …