The SEC is the Best College Sports Conference!!
If this website is primarily about why the SEC is the best college sports conference, then this page is the very heart of the website.
The big story in college sports at the moment is, of course, the Southeastern Conference's Domination of College Football (6 straight BCS Championship's for the SEC).
But, there's much more. Kentucky is the reigning college basketball champion and until June of this year, the SEC also had the reigning college baseball champion. So, we had all 3 top sports national champions at once. Amazing. Right now, we have two of the three.

Given that college football is by far the "biggest" college sport in America, and college baseball is one of the top fan sports as well, it doesn't take a rocket scientist to figure out that the SEC is the best sports conference in the Nation.

But, if you want to look deeper, and consider the other sports, then this is the place for you.

This page provides, in a statistical format, a summary of the information that all the other pages in the site provide.

This website provides a review and summary of all 12 sports the SEC competes in at the NCAA level. [Yes, for you Pac-10 fans (see comments at bottom of page), I do realize that you guys compete in many more than 12 sports and thus have more overall championships. If you want to base the selection of the top college sports conference simply on number of sports championships, without regard to the relative significance (to fans) of the sports -- well, then the Pac-10 is clearly tops. But, if you look at it from the perspective of college sports fans, we think the SEC is #1.]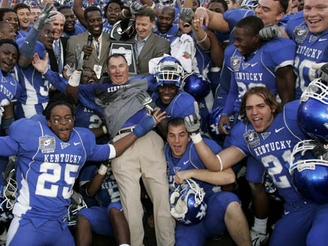 | | |
| --- | --- |
| | |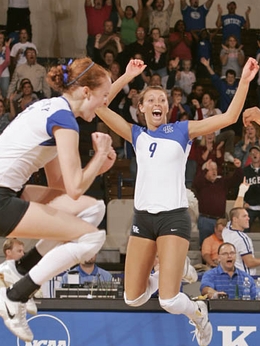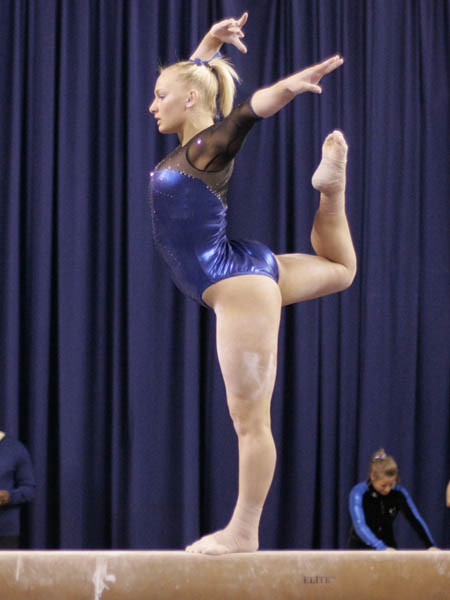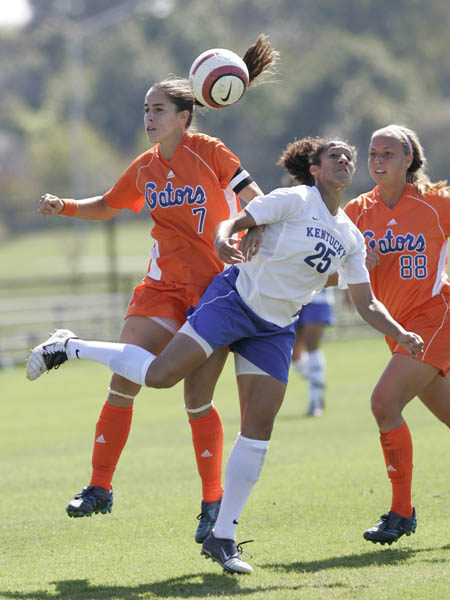 Thanks to ukathletics.com for all photos above except for #2. Thanks to BJ Millican at flickr.com/photos/bjmillican for that one. All rights are reserved for these photos.

---
Each of the 12 sports pages compares and ranks the major college sports conferences in the sport. If you look at each of the 12 pages, you will find SEC college sports ranked #1 in eight sports, #2 in two sports, and #4 in two sports.

We simply prepared a spreadsheet giving a conference six points for every first place ranking, five points for a second place ranking, etc, all the way to 1 point for a sixth place ranking.

Of course this site is dedicated to the college sports fan (especially the SEC version). Therefore, in order to make the analysis meaningful we need to value the sports differently based on fan interest. In other words, it would not be fair to award a conference the same number of points for being #1 in football as for being #1 in volleyball. That's silly. Football is obviously much more important than volleyball in determining which conference is the overall best college sports conference.

So, we awarded a multiplier to each sport, depending on its relative significance in the world of sports, particularly to sports fans.

After much discussion, we determined that football should receive a multiplier of 4, basketball -- 3, baseball -- 2, track and field -- 1.5, swimming and diving -- 1.5, and the rest of the sports (tennis, golf, gymnastics, softball, soccer, and volleyball) each received a multiplier of 1.

So, to find the score for a particular conference in a particular sport, we simply multiplied the rank points by the multiplier. For instance, since the SEC is ranked as the #1 football conference, its score for football is 24 (6 x 4).

Then we added up the total points earned in all sports for each conference and obtained an overall score that represents a comprehensive and objective opinion of which is the best college sports conference.

So, without further ado, here we go. Envelope please....

The conferences and their point totals are ranked as follows:

1. SEC (97 points)
2. Pac-10 (88 points)
3. ACC (65.5 points; does not participate in gymnastics)
4. Big 12 (59.5 points)
5. Big Ten (55 points)

As you can see, yes, indeed, the SEC is the best college sports conference.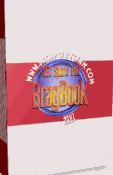 If you want to see the actual spreadsheet and lots more info, get your copy of the 2007 SEC Sports Fan Brag Book by signing up for the SEC Sports Fan Newsletter.

The Big East did not rank in enough sports to warrant a full analysis. However, it is worth noting that the Big East ranks #2 in basketball and #6 in football.

The Mountain West ranked 7th in football and 4th in gymnastics, primarily because of the Utah Utes.
Obviously the sports world is constantly changing and the scores listed above are subject to change. However, they are accurate as of Fall 2009 and because they represent such a comprehensive view, they are unlikely to significantly change any time soon.

In fact, it will be difficult for another conference to overtake the SEC because of the "Virtuous Circle of College Sports" that supports the SEC. The virtuous circle is composed of three categories that each support and lead to the other. The three categories are:

Fans
Money
Wins

I don't know which comes first, but all three categories feed on the others. You need fans, money and wins to be the best. The fans give you money; the money gives (well supports anyway) wins; and wins will increase your fan support ... and around and around we go.

To read more about the SEC's fan advantage, see Top College Fan Attendance Conference and Top College Football Fan Attendance Conference. To read more about the SEC's money advantage, read Top College Football Revenue Conference.

Certainly, given the SEC's significant lead, it is likely to remain #1 indefinitely.

While no longer still the case, after the 2007 season, the SEC was also the Best College Basketball Conference. Other great SEC basketball pages include Kentucky Basketball History and Adolph Rupp Biography.

Probably, the single page that stirs the most passion on this site is the SEC vs. Big Ten Debate page. Check it out to find out why.

Also, if you are interested in how SEC football stacks up against the other major football conferences, you'll want to visit:

Here are some recent additions to the football part of our site. These pages further illustrate why SEC sports is #1.

NCAA FOOTBALL OPINION ARTICLES
Find out which is the Best SEC Sports College.
---
What do you think?


We'd love to hear your comments and/or opinions. If you submit them here, other visitors can read them, rate them and comment on them. An e-mail address is not required.

What Other Visitors Have Said
Click below to see contributions from other visitors to this page...

compare conferences in all sports and graduation rates






Sports are an adjunct to education. in order to be the best you must participate in all NCAA sports. graduation rates are also important when considering …
SEC football depth dominates in 2009






Has anyone taken a look at college football teams' overall records after the bowl games this season, conference by conference? I think an overall winning …
Method Integrity?






As pointed out by others, I question your choice to leave out sports where the SEC is either weak or doesn't compete. If the ACC …
SEC Usually Higher Ranking Team In Bowls






Interesting rankings and thought process. I am certainly going to delve further but one thing that jumps off the page is your assumption that the SEC is …
College Football -- South vs. North






Planning for the fall football season in the South is radically different than up North. For those who are planning a football trip South, here are some …
SEC is Overrated






The Southeastern Conference is probably the most overrated football conference. It is the Notre Dame of football conferences. For instance, last year …
Include Wrestling






wow i see you're not throwing in wrestling i think u should.. i would see a big change in the big ten standing. sec bias i see how it is WOW.
Multiplier Underweights Football






Reading your site – MAN do you have a lot of content. I came across your ranking of all major conferences in all sports. That was fine as you used a …
Pac-10 is the Number One Sports Conference






Best college sports conference? Dream on. Here are the all time national championship facts. PAC-10 -359 total championships. SEC 175. Sorry, you …
CBS's SEC Duo Lundquist & Danielson: Simply the Best!





Part of what makes the college football game so exciting is the many excellent TV reporters who have presented the games. Over the years we have had great …
Best "College Sports" Conference




All-Time Men's Sports Championships by Conference per Team - ACC = 12 Teams Big 10 = 11 Teams Big 12 = 12 Teams Big East = 16 Teams (8 in Football) …
This conference comparison page is an absolute joke.



The only way the sec would obtain a point total like that is with the mathematical formula this site came up with that weighs heavily on the sports the …
Add Kentucky Wildcats as the 2012 NCAA Basketball Champs (our 8th) Not rated yet
So when Kentucky won our 8th title, the SEC held the football, Baseball, and Basketball Championships????? Top 3 sports, all Champs hale from the SEC. …
Your Points System is a Joke Not rated yet
This is a joke. It's pretty obvious that the points system is based upon the strengths and weaknesses of the SEC. How is track and field and swimming and …
Anti-Big-10 Bias - Perhaps Not rated yet
You're right, the SEC is the best conference when you take the following out of the equations - 1. Revenue - Big 10 still the richest conference at …
You're living in a fake numbers world Not rated yet
I don't know where your getting your info but 1st of all some would argue that basketball is just as important as football. In fact I know some people …
SEC Not #1 in College Sports Championships Not rated yet
WHY LEAVE OUT ALL THE OTHER SPORTS? JUST BECAUSE THE SEC IS NOT STRONG IN TENNIS, WRESTLING, RODEO, GYMNASTICS, FIELD HOCKEY AND SOFTBALL IS A SORRY REASON …
Sorry, ACC is Top College Sports Conference Not rated yet
With an even dozen schools, the Atlantic Coast Conference is one of the most well-known college sports conferences in the country. The schools consist …
SEC Sports Not rated yet
i completely agree that the SEC is by far the best conference in the ncaa. We have great fans, great teams, great looking schools, the best tailgating, …
WAC is much better. Not rated yet
If you dont believe me, check the poll from site below: http://www.sportsline.com/cbscollegesports/
What about other sports? Not rated yet
What about Wrestling, Lacrosse, and Hockey, for instance? Editor's Note Good point. But, the SEC just doesn't compete at the NCAA level in …
By
Mo Johnson
, Copyright © 2006-2014 SECSportsFan.com