Week 3 Review Week 4 Preview
SEC Football 2014

By Kory Kinslow

Here's the question that I come away with after the third week of college football. Can any SEC team, in either division, make it through the SEC schedule undefeated. I am very concerned that the West may not produce any undefeated teams and it's going to be hard to get through with less than two losses. With five teams in the top ten and teams like Arkansas and Mississippi State surprising the Nation right now, it's going to be a very difficult division to sift through. These teams also have to play a couple of teams out of the SEC East, which is not slouch of a division in itself.

The SEC East is one that I can't quite figure out. Before the season began I thought it would be South Carolina running the table. Now they've lost a game in convincing fashion, yet beat a Georgia team that appeared to be the team that would come out after week two. Will it be Florida or could it be Missouri?  I don't know. I think Florida may have the best chance, but this is a division I don't see anyone coming out undefeated either. I'm sticking with my guns and saying that South Carolina will win the division and that after this past week's big win.
In week 4 we may see things clear up, or they could cloud up things even more.

We will start the week with a Thursday game. Auburn goes to play Kansas State. Auburn should come away with a win as their season opener against Arkansas looks like a great win now and Kansas State will probably have a hard time holding the Auburn run attack.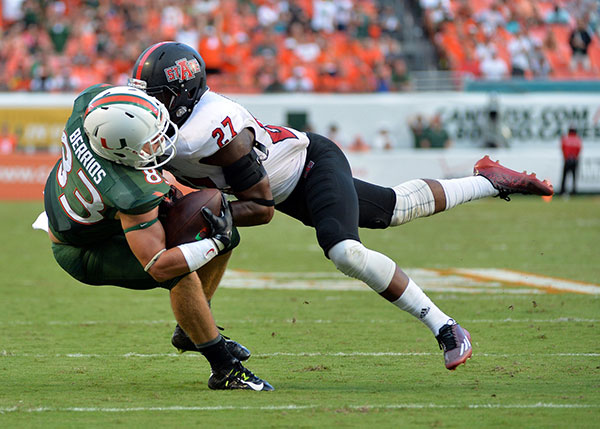 Georgia plays Troy at home and shouldn't have any trouble. Look for a blow out here.

Florida and Bama play this week. This is a big week for Florida, but I don't think they can handle Alabama's physical style. It may be close, but Bama rolls.
Missouri will play Indiana. Indiana is not a bad team, but not on the level of Missouri. I think the Tigers come away with a double digit win.

Arkansas gets Northern Illinois at home. Northern Illinois is a good team, but that running game of Arkansas is something that teams are having a  hard time in handling. The offensive line seams to get better and better and the coaches seem to have a good understanding on what their team can do. Arkansas wins this one.

In what could be the game of the week, Mississippi State plays LSU. This one causes another loss for the SEC West, but LSU should be able to pull this one out. I do think it will be close though.

South Carolina plays Vandy. Vanderbilt has not looked good this season and I think South Carolina is way too much for them to handle. Gamecocks come away with a fairly easy win.
Well, that's how I think it will come out, but maybe I'd be better off to play fruit machines at Fruity Reels or playing mobile casino games at www.samobilecasino.co.za.
What do you think?

We'd love to hear your comments and/or opinions. If you submit them here, other visitors can read them, rate them and comment on them. An e-mail address is not required.

Week 3 Review Week 4 Preview SEC Football 2014 to SEC Football

By
Mo Johnson
, Copyright © 2006-2017 SECSportsFan.com