SEC Football Week 9 Review
Happy Halloween to all the boys and ghouls out there in SEC land. Saturday saw some teams get spooked in their rush to Atlanta, and others were just down right terror-able. In some games, the tension was so thick you could cut it with a knife, and in others, defenses were being gashed and running backs were slashing their way down field.
Let's look at the scariest day so far in the SEC, brought to you by your Villains Union Local 78:
SEC Sportsfan Game of the Week

Florida

34
Georgia
31 OT
Presenting Villain: The Dude From Scream
There are a few things in life that will always be for certain: Death, taxes, Kate Beckinsale's hot bod, and Florida beating Georgia.
The Dawgs loss was particularly painful since they came back from a 14-point deficit, and moved the ball at will in the fourth quarter. The difference was four Aaron Murray turnovers, and only one Gator turnover. The biggest came in Overtime as Murray's third down pass was tipped and almost returned for a touchdown that would have ended the game.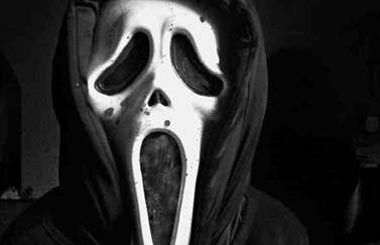 The Gators ran three plays then turned the ball over to Chas Henry, who had missed three kicks in losses to LSU and Mississippi State. This time his kick was right down the middle to end the first ever Overtime game in the series' long history.
By the way, did you catch "Come on Feel the Noise" blaring over the stadium's loudspeakers? Nothing says exciting SEC football like Quiet Riot!
And no, the picture (above right) is not of a Georgia fan after seeing Henry's kick go through the uprights.
Tennessee 24
#20 South Carolina 38
Presenting Villain: The Great Pumpkin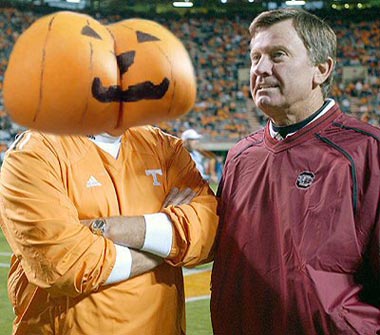 The Vols were the only team in the SEC to wear the correct Halloween colors, and that sure scared South Carolina for the first 50 minutes of the game as they came back from a 24-10 deficit to tie the game at 24. However, the 'Cocks were the better team and it showed as they made plays in the fourth quarter to pull away.
The biggest one came from Alshon Jeffery as he caught a routine pass over the middle of the field and outraced the Vol secondary for a 70-yard touchdown to give USC a lead they never relinquished.
Nobody is sure just exactly who is underneath the Great Pumpkins mask, or even if it is a mask. However, we all have our theories as to who is might be…
#1 Auburn 51
Ole Miss 31
Presenting Villain: The Riddler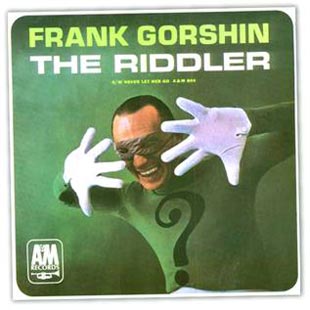 There were a lot of questions in this one that even the Riddler couldn't have thought up. What was Cam Newton doing playing receiver? Why did the Rebs wear all gray uniforms? And when did The Riddler cut an album? Must have been with all the extra time he had in the Gotham City Big House.
Newton caught a 20-yard touchdown pass on the Tigers' opening series, and threw for two more as Auburn strengthened their hold on the top spot in the BCS with a 51-31 victory in Oxford on Saturday night.
Is Auburn the best team in the land right now? There are still a few questions about that one…
Vanderbilt 14
#20 Arkansas 49
Presenting Villain: The Clown Gary Danielson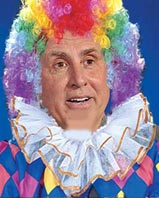 (Cue the circus music) There is no more retched, sinister, moronic villain out there than The Clown, Gary Danielson. The same can be said for what I saw in Fayetteville on Saturday as Vanderbilt upheld the losing tradition in the Volunteer State as the Hogs pummeled them 49-14.
Ryan Mallett set a school record with 409 yards passing as he completed 27 of 44 passing as the Razorbacks scored 43 straight points after trailing early.
Vandy's loss brings the combined record of the FCS teams in Tennessee to a robust 5-19. (Vandy 2-6, Tennessee 2-6, Memphis 1-7) Good thing Tennessee plays Memphis and Vandy this year since one of those schools will have to get a win.
Kentucky 17
#21 Miss. State 24
Presenting Villain: Beano Cook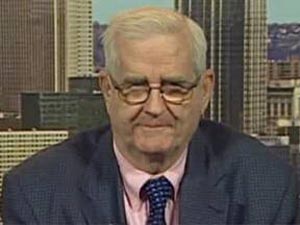 And you thought The Clown was bad? When Beano Cook comes on your TV, it is almost too much to ask that you don't pull an Elvis and shoot it out. I have a feeling if you had to sit through this game, you would come to the same conclusion.
Vick Ballard rushed for 103 yards and a touchdown, as Mississippi State again relied on its running game and defense to beat Kentucky and extend its longest winning streak since 1999.
Similar to the Florida game, the Bulldogs could not move the ball across the street, and it almost cost them as Kentucky fought back to tie the game. A late goal line interception sealed the victory. For coinsurers of offense, you would have starved.
In case you are wondering, that is not a typo. Mississippi State is really 7-2.
Alabama and LSU were off this week.
Check out my predictions for next week at SEC Football Week 10 Preview. Read more of Coach Scooter's entertaining blogs at SEC Football Blog.
---
What do you think?

We'd love to hear your comments and/or opinions. If you submit them here, other visitors can read them, rate them and comment on them. An e-mail address is not required.

---
SEC Football 2010 Week 10 Preview | SEC Football 2010 Week 9 Preview | SEC Football 2010 Week 8 Review | SEC Football 2010 Week 8 Preview | SEC Football 2010 Week 7 Review | SEC Football 2010 Week 7 Preview | SEC Football 2010 Week 6 Review | SEC Football 2010 Week 6 Preview | SEC Football Week 5 Review | SEC Football 2010 Week 4 Review | SEC Football 2010 Week 4 Preview | SEC Football 2010 Week 3 Review | SEC Football 2010 Week 3 Preview | SEC Football 2010 Week 2 Review | SEC Football 2010 Week 2 Preview | SEC Football 2010 Week 1 Review | SEC Football 2010 Week 1 Preview | Tennessee Tailgate Story | My Ideas To Make College Football Better | 2010 Preseason College Football Conference Comparison | Origins of SEC School Colors | History of SEC School Mascots |
Cam Newton For Heisman | 2010 Pre-season All-SEC Football Team | 2010 Pre-season All-SEC Freshman Team | Conference Realignment Analysis | 2010 SEC Football Spring Practice Dates | Lane Kiffin | Alabama vs Texas BCS Championship Game Review & Analysis | Best All-Time SEC Football Coach | College Football Yesterday and Today |
---
From SEC Football 2010 Week 9 Review to SEC Football Blog | SEC Sports Blog | SEC Football | SEC Basketball | SEC Women's Basketball | SEC Baseball | SEC Track and Field | SEC Swimming and Diving | SEC Tennis | SEC Golf | SEC Gymnastics | SEC Soccer | SEC Softball | SEC Volleyball | Best College Sports Conference | College Football Bowl History | BCS Controversy | SEC vs Big Ten Debate | SEC Sports News | Current SEC Sports News | SEC Sports Pictures and Videos | SEC Sports Fan Forum | College Sports Blogs | College Football Association | SEC Sports Fan Trips | College Sports Gift | Fathead | College Sports Tailgate Party Shop | College Sports Merchandise | College Sports Apparel | SEC Sports Fan Store | SEC Football Tickets |
---
Home Page

About Us | Contact Us | Site Search | Advertise | Terms of Use |
---