SEC Has Rough Start to 2016 CFB Season
By - Kory Kinslow

The SEC did not have the showing that many expected in week one. The wins, for the most part, were not impressive and the losses were far too many and many were embarrassing. One ranked team went down and two teams that were thought to be possible bowl teams went down to teams out of the top five conferences. The SEC will need to back up the wins they did have, and some of the teams that lost will need to pick themselves for the conference to get back to the glory it has known for the past decade.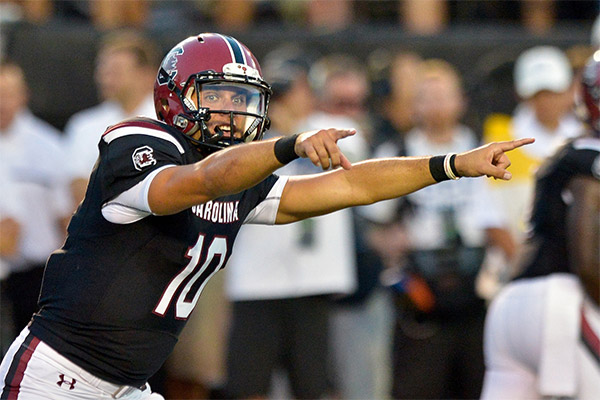 The week started off with Tennessee's narrow overtime win over Appalachian State. We all know that State defeated Michigan a few years back and is always a decent team, but this is a Tennessee team that many have set to win the East this year. Tennessee did not play well and will need to improve to make good on the preseason promise they showed. In the only conference game, also in the East, South Carolina narrowly defeated Vanderbilt. This was a game without much hype, other than South Carolina's new coaching staff. Neither of these teams are expected to do a lot this year, but they looked decent enough. They'll have to improve to hold serve with the rest of the conference. Georgia played pretty well and defeated #22 North Carolina. They looked better than Tennessee, but we'll have to see how the season shakes out in the East. Florida also played and won, so all three of the prohibitive favorites won in the SEC East. The Gators beat a Umass team that wasn't expected to play all that well. We'll have to see how they play the rest of the season, but they played just as well as Tennessee. I still favor Tennessee in the East, I think that they may have been a bit nervous and may have even overlooked App State in their game. The SEC East certainly looks to be a very interesting part of the conference this year. Kentucky also played and lost. They got beat by a pretty good Southern Mississippi team. They played allright in the passing game, but the defense was lacking. I think we're looking at the same type of Kentucky team we've seen in years past. Missouri lost to West Virginia big. They'll need to improve if they want to upset some of the ranked teams in the SEC.

In the West the class is still Alabama. They started slow, but eventually would easily handle a highly ranked and thought of USC team. Alabama over-powered the Trojans and it is safe to say that they now have the Quarterback situation handled. Auburn lost a close game to Clemson. Even though they lost, they did look impressive. They especially looked good on defense. I think the real question is at quarterback. They made several switches at odd times and they need to figure out what they're going to do there. If they do that, they might be a team that the highly ranked teams in the West have a tough time with. LSU was not what most thought they would be in their loss to Wisconsin. This is another team with Quarterback troubles that's going to have to figure some things out if they're going to live up to the hype this season. Texas A&M played above expectations and beat a good UCLA team. They will be a tough team to deal with this year. In one of the more embarrassing losses of the weekend, Mississippi State lost to South Alabama. This was not expected, even with the loss of Dak Prescott to the pros, I think we all assumed that Mississippi State would be better. Arkansas was another team that better was expected of than what was delivered. They won a 1 point game over Louisiana Tech. This is a Louisiana Tech team that played well last year and is a fairly good team, but I think Arkansas was expected to be better this year. They're going to have to sure up things on offense to get into the top 25 and into a bowl game.
If you are wondering how your favorite team will do next week, check out online sportsbooks.


What do you think?

We'd love to hear your comments and/or opinions. If you submit them here, other visitors can read them, rate them and comment on them. An e-mail address is not required.

SEC Has Rough Start to 2016 CFB Season to SEC Football

By
Mo Johnson
, Copyright © 2006-2017 SECSportsFan.com