SEC Football Week 8 Review
The best team in the SEC resides in Alabama. But is it Auburn, who is the lone undefeated team in the conference, as well as the number one ranked team in the BCS? Or is it Alabama, who is back to playing the best football in the conference and has a great shot at playing for the SEC Championship when December comes? We'll have to wait another month to see who will be left standing, so until then, let's keep poking fun at both Tennessee and Vanderbilt, since that's free entertainment.
Let's look at the week that was in the SEC…
Game of the Week
# 4 Auburn 24 – #6 LSU 17
Auburn showed that it is the best team in the conference as they had the points to beat LSU on Saturday 24-17. I am not sure if LSU fans are laughing or crying over this one. Their loss hurt, but was not critical since they are still in the race in the West. However, the loss fueled the fire that they want Les Miles out, and what a better way to show him the door than to lose a big game. Since I have poked fun at "The Mad Hatter" the last few weeks, let's look at something everyone in Louisiana is proud of…
Georgia 44 – Kentucky 31
Washaun Ealey did something that even Herschel Walker did not during his career at Georgia; he scored five touchdowns in a game to lead the Bulldogs to a 44-31 victory over Kentucky. The win puts Georgia back in the race in the East, and makes the Florida game this week even bigger.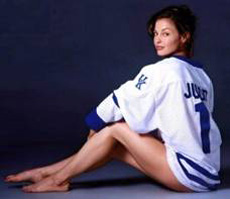 Four UK turnovers coupled with Ealey rushing for 157 yards on 28 carries, spelled doom for Kentucky's hopes of another upset. Oh well, basketball season is one week closer…
Since the game was ugly for Kentucky, let's look at something that is not… By the way, I didn't know Kentucky had a hockey team, did you?
#23 Arkansas 38 – Ole Miss 24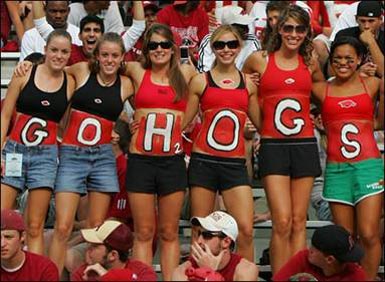 In a game delayed by two separate weather issues, Arkansas finally beat Ole Miss and gained a measure of revenge over former Arkansas coach and current Ole Miss head man, Houston Nutt.
Knile Davis rushed for 176 yards and three touchdowns to lead the Hogs to the victory.
The game took over five hours to play, so by the time the final gun sounded, the only people left in the stadium were the teams, the officials and the these girls (right).
#21 South Carolina 21 – Vanderbilt 7
With star RB Marcus Lattimore out and the offense sputtering, Steve Spurrier turned to Brian Maddox to avoid another embarrassing outcome against Vanderbilt. The senior answered with a career-high 146 yards and the game-clinching touchdown as Carolina escaped with a 21-7 victory over the Commodores.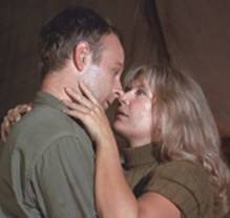 The 'Cocks remind me of the line from M*A*S*H* when Hotlips see Frank having a drink during his birthday party. "Not too much, Frank, it makes you sluggish…" South Carolina was drunk with pride and accomplishment after upsetting Bama a few weeks ago, but since then they have been sluggish and have not looked like contenders in the SEC East. Granted, their star running back, Marcus Lattimore, has been hurt, but good teams can plug in another player and not miss a beat. Good thing Carolina had the Tennessee Morons (Vandy and UT) back to back so Lattimore has time to get back on the field.
#24 Mississippi State 29 – UAB 24
UAB must be secretly talking to SEC Commissioner Mike Silve (Mike Slime according to my bud Coach Chris) to see if they can join the league. They have taken their two SEC opponents down to the wire and with a break here and there, they could have had two incredible victories.
The Blazers took a 24-23 lead in the fourth quarter, but the Bulldogs came back with a pair of field goals to clinch the game. Mississippi State was ranked for the first time since 2001, and won their fifth straight game, which is the program's longest streak since 1999, but they sure did not look like it. Despite playing in a funk, they earned bowl eligibility for the first time in three seasons and only the second time in a decade.
By the way, Washaun Ealey just scored again…
#8 Alabama 41 – Tennessee 10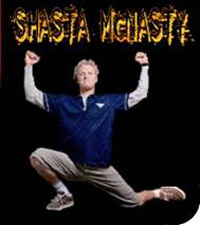 Bama showed why they are contenders for the SEC championship with a second half dismantling over outmanned Tennessee 41-10. After sleepwalking their way to a 13-10 lead at halftime, Bama scored four straight touchdowns to pull away, and make it four straight victories over the Vols. This game was never really in doubt, so when Bama got the lead, many people turned the channel to watch something much more compelling, such as the season finales of Shasta McNasty and Cop Rock.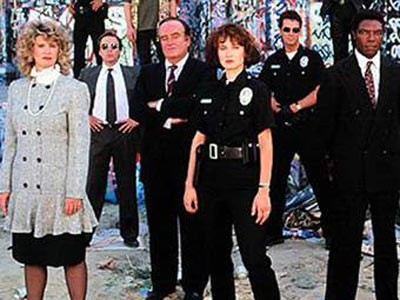 One thing I will mention was a Matt Simms interception when the game was still relatively close at 20-10. ESPN commentator Brad Nessler commented, "Boy, what a terrible time for an interception." Hmm, is there ever a good time for an interception, Brad?
By the way, there is no truth to the rumor that UT has asked the SEC to shorten their games to 30 minutes.
Florida - off week
Check out my predictions for next week at SEC Football Week 9 Preview.
---
What do you think?

We'd love to hear your comments and/or opinions. If you submit them here, other visitors can read them, rate them and comment on them. An e-mail address is not required.

---
SEC Football 2010 -- Week 9 Preview | SEC Football 2010 -- Week 8 Preview | SEC Football 2010 -- Week 7 Review | SEC Football 2010 -- Week 7 Preview | SEC Football 2010 -- Week 6 Review | SEC Football 2010 -- Week 6 Preview | SEC Football Week 5 Review | SEC Football 2010 Week 4 Review | SEC Football 2010 Week 4 Preview | SEC Football 2010 Week 3 Review | SEC Football 2010 Week 3 Preview | SEC Football 2010 Week 2 Review | SEC Football 2010 Week 2 Preview | SEC Football 2010 Week 1 Review | SEC Football 2010 Week 1 Preview | Tennessee Tailgate Story | My Ideas To Make College Football Better | 2010 Preseason College Football Conference Comparison | Origins of SEC School Colors | History of SEC School Mascots |
2010 Pre-season All-SEC Football Team | 2010 Pre-season All-SEC Freshman Team | Conference Realignment Analysis | 2010 SEC Football Spring Practice Dates | Lane Kiffin | Alabama vs Texas BCS Championship Game Review & Analysis | Best All-Time SEC Football Coach | College Football Yesterday and Today |
---
From SEC Football 2010 Week 8 Review to SEC Football Blog | SEC Sports Blog | SEC Football | SEC Basketball | SEC Women's Basketball | SEC Baseball | SEC Track and Field | SEC Swimming and Diving | SEC Tennis | SEC Golf | SEC Gymnastics | SEC Soccer | SEC Softball | SEC Volleyball | Best College Sports Conference | College Football Bowl History | BCS Controversy | SEC vs Big Ten Debate | SEC Sports News | Current SEC Sports News | SEC Sports Pictures and Videos | SEC Sports Fan Forum | College Sports Blogs | College Football Association | SEC Sports Fan Trips | College Sports Gift | Fathead | College Sports Tailgate Party Shop | College Sports Merchandise | College Sports Apparel | SEC Sports Fan Store | SEC Football Tickets |
---
Home Page

About Us | Contact Us | Site Search | Advertise | Terms of Use |
---