Gators Still Bite
It was nothing short of a disaster for the Florida Gators in last season South Eastern Conference, ending with a record that read 4-8. Despite losing seven games on the trot and posting their worst figures since the 1979 season the fans who call "The Swamp" their home are optimistic of their chances in this year's SEC.

In the betting the Gators are fifth favourites with Gambling Land, so will the Gators pull theself of the mire that engulfed "The Swamp" last season or is it just another case of people massaging a team's ego?

You need only look to last season to see how big a difference a season can make. Last year the Auburn Tigers finished first, winning the conference championship and coming within a whisker of being named national champions - the season before they were the worse team in the league. Talk of the Tigers is being bounded about by hopeful fans, considering the quality of the Gators both on and off the field it is hard not to see them capable of a Tigers' turnaround.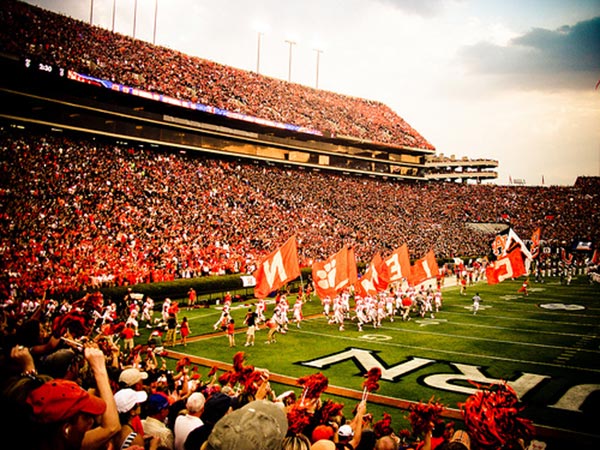 The offence needed work and you can bet that head coach Will Muschamp will have tried to rectify this weakness. Last season their offense was ranked 115th an all time record low, farcical for a side that believes it to be their birthright competing for the SEC title. If they can achieve a top-40 offense for this season then they will be making serious inroads in their attempted return to the big time.
Luckily compensating for this weak offense is a defence made of steel. It is a defensive side that includes hugely promising linebacker Dante Fowler, cornerback Vernon Hargreaves III and Muschampand D.J. Durkin available on the sidelines. The Gators have one terrific defence that ranked as the eighth best in America last season.
It's this defence that really is the side's saving grace. Look at Michigan State last season who finished with a 13-1 record. They had the second-best defence in the States but for offense ranked just 81st.
The Gators are more than adequate in defensive terms and with them retaining seven players from that defence they should be solid once again. They do however need to work on their ball skills, at times last season they looked like a high school side and a bad one at that, and get their offense pushing the top 80. From there the defence will be able to tackle, sack, intercept and carry them through.
It was perplexing with Florida last season. They did not have a side that looked like who would garner a 4-8 record. The same can be said for this season. The fact that they have a fully fit Jeff Driskel at quarterback isn't going to hurt their chances either.
Simply, the Gators have one half of a great team and if new offensive coordinator Kurt Roper has worked his magic then they will be amongst the candidates for the SEC despite their abysmal season last year.