SEC Football Week 8 Preview
Week 8 Schedule
SEC Game of the Week
#6 LSU at #5 Auburn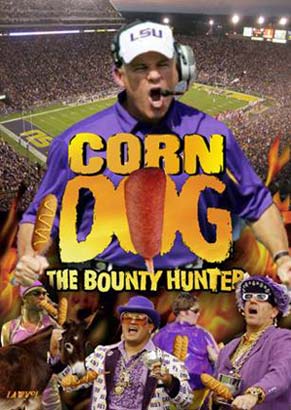 In the history of the SEC, let alone college football, have there ever been two teams that fans look at and yell, "FRAUD!" Auburn is better than LSU, but remember LSU went to Florida and beat the Gators. Beating Florida in Gainesville is not an easy task no matter what kind of team Florida has, so don't count out LSU just yet.
I hate to write this, since I have a lot of LSU friends, but I think LSU makes it through another week, and that means Les Miles stays for another week. I also think that if this happens, we need to call Ripley's Believe It Or Not since this LSU team going to 8-0 would be a story nobody would believe.
By the way, Auburn just scored again…
LSU 24 – Auburn 17
Ole Miss at #23 Arkansas
Both teams had tough losses to teams from Alabama last week. Arkansas' loss had to be worse since they gave up 65 points to Auburn. Wait, Auburn just scored….aw, sorry about that. I have used that joke enough for one column.
I am sure Arkansas has never had such a bad day on defense. Oh, that's right, they gave up 70 to USC in 2005. Hmm, I lost my train of thought there for a second.
If this keeps up, they might ask Arkansas to turn in their SEC membership card.
Ole Miss 24 – Arkansas 20
The Rip Van Winkle Games of the Week
#19 South Carolina at Vanderbilt
I still think South Carolina will win the SEC East, but they have to figure out a way to play at an SEC championship caliber level, or they can kiss their hopes good bye. Here's a bet for you: I would put money on the number of times Spurrier throws his visor over the times Vanderbilt scores. Then again, that might be a sucker bet…
S. Carolina 28 – Vanderbilt 3
UAB at #24 Mississippi State
Did you ever think you would read that Mississippi State were the only Bulldogs ranked in the SEC? Dan Mullen has something nice going on down in Starkville.
Mississippi State 38 – UAB 21
#8 Alabama at Tennessee
If I were Derek Dooley, I would forgo bringing back Peyton Manning, or Al Wilson, or even General Neyland to come in and speak to the team during Bama week. (Wait, The General is dead? Well, cross him off then…). I would instead call Camp North Star and bring in the man who led them to a huge upset over Camp Mohawk in their annual Olympiad, Tripper. (First name unavailable)
His speech would sound something like this:
***ads-468x60.shtml***
"Sure, Mohawk has beaten us three years in a row. Sure, they're terrific athletes. They've got the best equipment that money can buy. Every player has their own personal masseuse. Not masseur. Masseuse. But it doesn't matter.
"Do you know that every Alabama player has electrocardiogram, blood, and urine tests every 48 hours to see if there's any change in his physical condition? Do you know that they use the most sophisticated training methods from the Soviet Union, East and West Germany, and the newest Olympic power, Trinidad Tobago? But it doesn't matter. It just doesn't matter!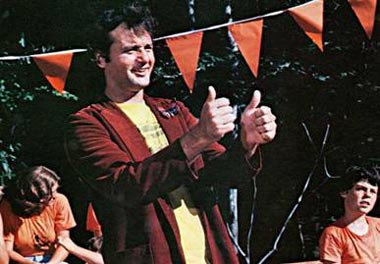 "And even…and even if we win…if we win… Hah! Even if we play so far above our heads that our noses bleed for a week to 10 days, even if God in Heaven above comes down and points His hand at our side of the field, even if every man, woman, and child held hands together and prayed for the Vols to win, it just wouldn't matter, because all the really good looking girls would still go out with the guys from Bama 'cause they are the defending National Champs!"
"It just doesn't matter if we win or we lose. It just doesn't matter! It just doesn't matter! It just doesn't matter!"
Tripper is right, this one doesn't matter.
Alabama 35 – Tennessee 7
Georgia at Kentucky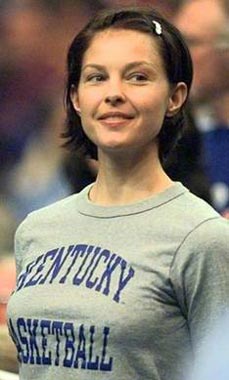 Calling Dr. Jekyll? Dr. Jekyll? These two teams have been a little of the good doctor as well as the bad Mr. Hyde as week to week you don't know what you will get. Georgia has rebounded with two impressive wins (although Tennessee and Vandy didn't have a pulse), while last week, Kentucky had an emotional comeback victory over the team that knocked off #1 the week before. I spoke with the SEC Office and they told me that if the game ends up in a tie, they will forgo the overtime and give the game to Kentucky if Ashley Judd is in the crowd. She is the best looking fan of ALL the SEC teams, so you have to give it to the Cats simply for that reason alone.
If the game does not go into overtime, take the Dawgs since they will find a way to win. Well, as long as they don't try to run the ball close to the goal line.
Georgia 28 – Kentucky 24
Florida – Open Date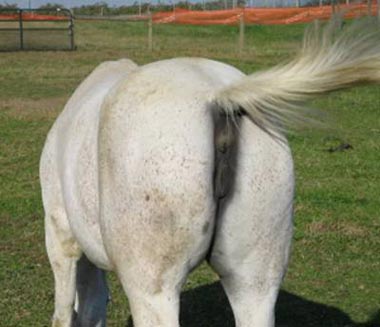 Florida is out of the Top 25 for the first time since the Roosevelt Administration (The TEDDY Roosevelt Administration). Actually, it's only 88 weeks, but it seems like forever.
Florida takes the week off before their annual grudge match with Georgia on Halloween weekend.
Good to see Gary Danielson at the game last week…
And I will see you at the end of all the games this week!
What do you think?

We'd love to hear your comments and/or opinions. If you submit them here, other visitors can read them, rate them and comment on them. An e-mail address is not required.

---
SEC Football 2010 -- Week 7 Review | SEC Football 2010 -- Week 7 Preview | SEC Football 2010 -- Week 6 Review | SEC Football 2010 -- Week 6 Preview | SEC Football Week 5 Review | SEC Football 2010 Week 4 Review | SEC Football 2010 Week 4 Preview | SEC Football 2010 Week 3 Review | SEC Football 2010 Week 3 Preview | SEC Football 2010 Week 2 Review | SEC Football 2010 Week 2 Preview | SEC Football 2010 Week 1 Review | SEC Football 2010 Week 1 Preview | Tennessee Tailgate Story | My Ideas To Make College Football Better | 2010 Preseason College Football Conference Comparison | Origins of SEC School Colors | History of SEC School Mascots |
2010 Pre-season All-SEC Football Team | 2010 Pre-season All-SEC Freshman Team | Conference Realignment Analysis | 2010 SEC Football Spring Practice Dates | Lane Kiffin | Alabama vs Texas BCS Championship Game Review & Analysis | Best All-Time SEC Football Coach | College Football Yesterday and Today |
---
From SEC Football 2010 Week 8 Preview to SEC Football Blog | SEC Sports Blog | SEC Football | SEC Basketball | SEC Women's Basketball | SEC Baseball | SEC Track and Field | SEC Swimming and Diving | SEC Tennis | SEC Golf | SEC Gymnastics | SEC Soccer | SEC Softball | SEC Volleyball | Best College Sports Conference | College Football Bowl History | BCS Controversy | SEC vs Big Ten Debate | SEC Sports News | Current SEC Sports News | SEC Sports Pictures and Videos | SEC Sports Fan Forum | College Sports Blogs | College Football Association | SEC Sports Fan Trips | College Sports Gift | Fathead | College Sports Tailgate Party Shop | College Sports Merchandise | College Sports Apparel | SEC Sports Fan Store | SEC Football Tickets |
---
Home Page

About Us | Contact Us | Site Search | Advertise | Terms of Use |
---