SEC Football Week 12 Preview
There are more tune-ups in the SEC this week than at Pep Boys. With both divisions clinched, the drama is pretty much gone as far as who will be in Atlanta on the first Saturday in December, but there is still pride to play for. Here is what is on tap this week:
Ole Miss at LSU
Les Miles has gone from being burnt at the stake to, well, being left at the stake and a bunch of juiced Cajun's holding their torches back and waiting for a signal.
Maybe they will get it this week because I smell a Rebel upset.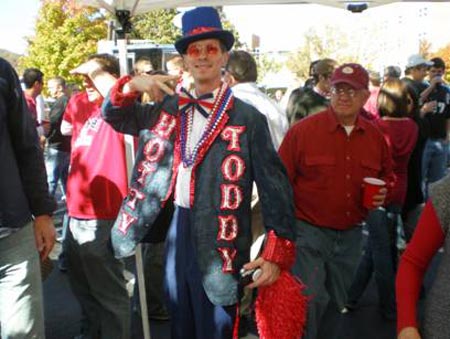 Get a load of this guy. He really brings the property values in the Grove way down, probably to poverty levels. The funny thing is the expression on the old fart's face standing behind him.
Ole Miss 17 – LSU 14
Arkansas at Mississippi State
If you see this guy in Starkville on Saturday, run like hell! Then again, maybe him and the southern Uncle Sam from Ole Miss (above) can get together and go bowling or something…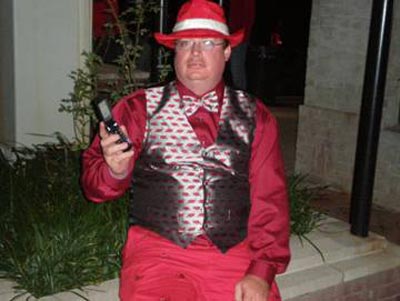 Arkansas 24 – Mississippi State 17
Tennessee at Vanderbilt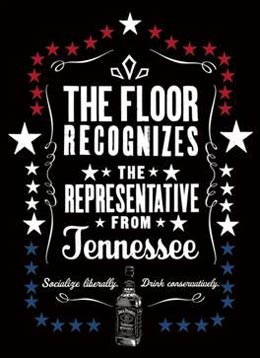 It's a Tennessee Tornado Match as the Vols and 'Doores get together to see who will be proclaimed the best team in the state. Um, that's not saying much, but hey, I have to figure out an angle so you will be interested in what goes on in Nashville on Saturday.
Between the two, I would rather pull for the Representative from Tennessee. After seeing their campaign poster, I would rather spend my Saturday campaigning, than watching the carnage at Dudley Field.
If I happen to take a peek at the game, I will say the Vols will keep their bowl hopes alive with a victory over their long time in-state rivals.
Tennessee 31 – Vanderbilt 10
Georgia State at Alabama (Thursday)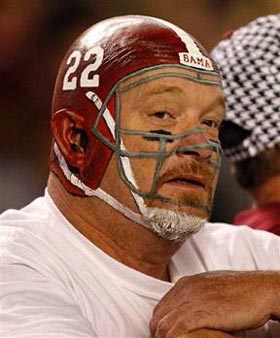 The Tide got it all going the right way after a flat afternoon in Baton Rouge last week. What a better way to get ready for Auburn than hosting Division 9-AA Georgia State? Are you kidding me? Georgia State in late November? Bama must really need the practice before the biggie with the Tigers.
Is it just me, or has Mark Ingram really aged since last season?
Alabama 58 – Georgia State 3
Troy at South Carolina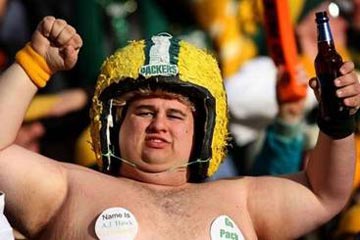 Another snooze fest in the SEC sees the Eastern Division Champion South Carolina Gamecocks (Gee, that has a fresh ring to it, doesn't it?) playing Troy. In keeping with tradition, here is another picture to keep your mind off the sleeper on the field.
(Ooops, I will have to check with the guys down in the photo library to see just exactly where we went wrong on this one… Well, if you think about it, this guy (or girl, I am not 100% sure either way) would take your mind off a lot of things going on if you were sitting next to him/her in the stands.)
South Carolina 28 – Troy 10
Appalachian State at Florida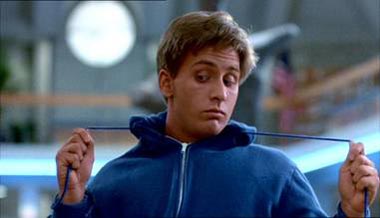 I feel like Andrew Clark from, The Breakfast Club, when he tells Brian Johnson, "You ask me one more question and I am beating the (beep) out of you."
If I see another cupcake like this so late in November, I am beating the (beep) out of the guy who did it.
Florida 35 –Appalachian State 14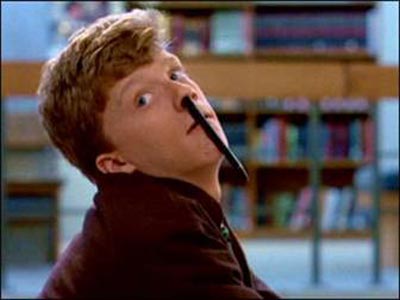 Auburn, Kentucky, Georgia – off week.
Read more of Coach Scooter's entertaining blogs at SEC Football Blog.
---
What do you think?

We'd love to hear your comments and/or opinions. If you submit them here, other visitors can read them, rate them and comment on them. An e-mail address is not required.

---
SEC Football 2010 Week 11 Review | SEC Football 2010 Week 11 Preview | SEC Football 2010 Week 10 Review | SEC Football 2010 Week 10 Preview | SEC Football 2010 Week 9 Review | SEC Football 2010 Week 9 Preview | SEC Football 2010 Week 8 Review | SEC Football 2010 Week 8 Preview | SEC Football 2010 Week 7 Review | SEC Football 2010 Week 7 Preview | SEC Football 2010 Week 6 Review | SEC Football 2010 Week 6 Preview | SEC Football Week 5 Review | SEC Football 2010 Week 4 Review | SEC Football 2010 Week 4 Preview | SEC Football 2010 Week 3 Review | SEC Football 2010 Week 3 Preview | SEC Football 2010 Week 2 Review | SEC Football 2010 Week 2 Preview | SEC Football 2010 Week 1 Review | SEC Football 2010 Week 1 Preview | Tennessee Tailgate Story | My Ideas To Make College Football Better | 2010 Preseason College Football Conference Comparison | Origins of SEC School Colors | History of SEC School Mascots |
College Football Books and Videos | Cam Newton For Heisman | 2010 Pre-season All-SEC Football Team | 2010 Pre-season All-SEC Freshman Team | Conference Realignment Analysis | 2010 SEC Football Spring Practice Dates | Lane Kiffin | Alabama vs Texas BCS Championship Game Review & Analysis | Best All-Time SEC Football Coach | College Football Yesterday and Today |
---
From SEC Football 2010 Week 12 Preview to SEC Football Blog | SEC Sports Blog | SEC Football | SEC Basketball | SEC Women's Basketball | SEC Baseball | SEC Track and Field | SEC Swimming and Diving | SEC Tennis | SEC Golf | SEC Gymnastics | SEC Soccer | SEC Softball | SEC Volleyball | Best College Sports Conference | College Football Bowl History | BCS Controversy | SEC vs Big Ten Debate | SEC Sports News | Current SEC Sports News | SEC Sports Pictures and Videos | SEC Sports Fan Forum | College Sports Blogs | College Football Association | SEC Sports Fan Trips | College Sports Gift | Fathead | College Sports Tailgate Party Shop | College Sports Merchandise | College Sports Apparel | SEC Sports Fan Store | SEC Football Tickets |
---
Home Page

About Us | Contact Us | Site Search | Advertise | Terms of Use |
---