Auburn vs Florida State in the 2014 BCS Championship Game.  SEC will go for its 8th straight National Championship!!


Dec 05, 2013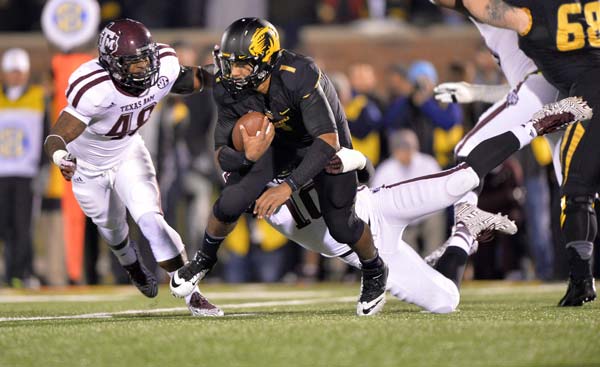 At the start of the season, who would have thought the SEC Championship would be an all Tiger affair? I thought it would be Carolina and Bama, and it almost was, so I a least got the semi-finals right…. Who is going to win on Saturday? Let's look at the intangibles, since both teams are talented on both sides of the ball so that's a tossup.

Posted By
Mo Johnson
in The Best Sports Blog
Dec 01, 2013
Find the Hottest Sports Fan Gifts at the Lowest Prices here.

Nov 28, 2013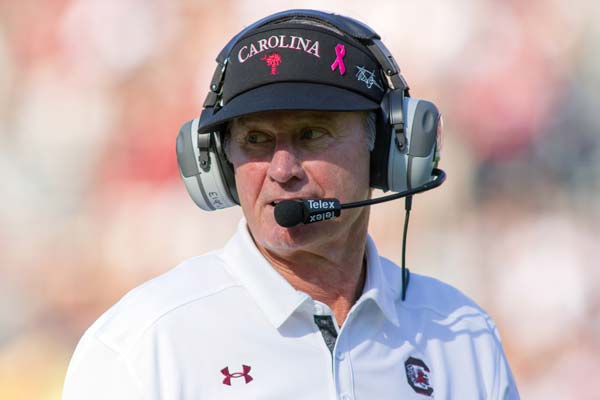 It was once said everything changes. Nothing stays the same. No truer words have ever been spoken after what I saw last Saturday in the SEC. Of course programs rise and fall, and the eternal cycle of what plays out before us changes every year, every class and every decade.

Nov 28, 2013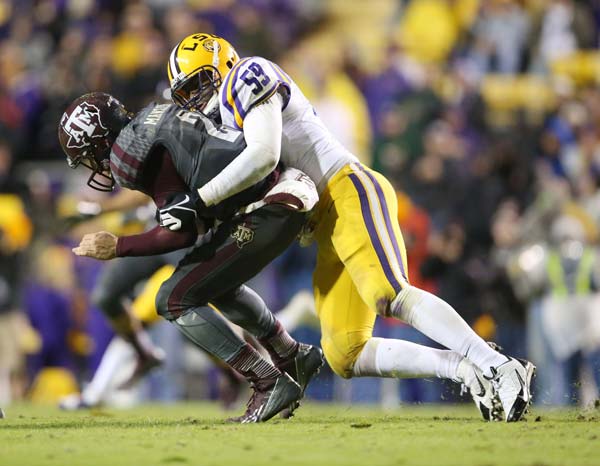 The biggest game in the Iron Bowl series since the 1994 and 1971 battles will be played in Auburn this Saturday. I have seen both teams play and observed the following. Auburn can run the ball through a brick wall. They just can't throw it to the wall. Alabama is balanced one both sides of the line of scrimmage and has the best coach in college football.

Deal of the Day!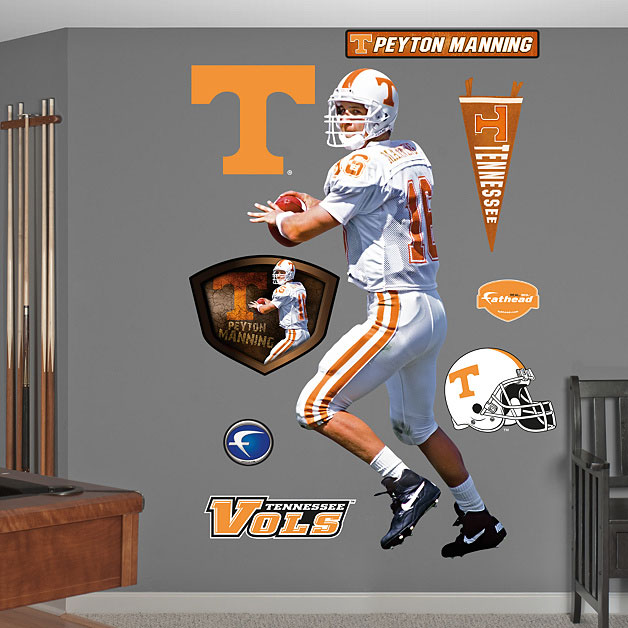 Find out more here.

Brand New "Real Big" Fathead (college or pro)
Click Here to Contact Us for Current Price

Nov 20, 2013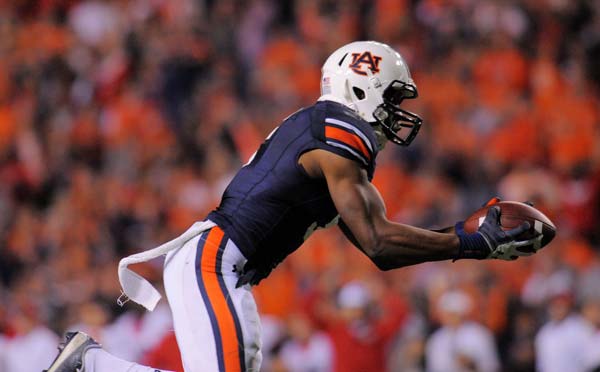 Gee, you talk about a mismatch, you had one in Oxford Saturday. Ole Miss racked up 751 yards. 751! That's like walking from Oxford to the other Oxford, in England, and back like 52 times. And Troy? They ended up with -13 yards rushing. That's like walking backwards into your ottoman and busting your ass. And it looks just as silly.

Nov 13, 2013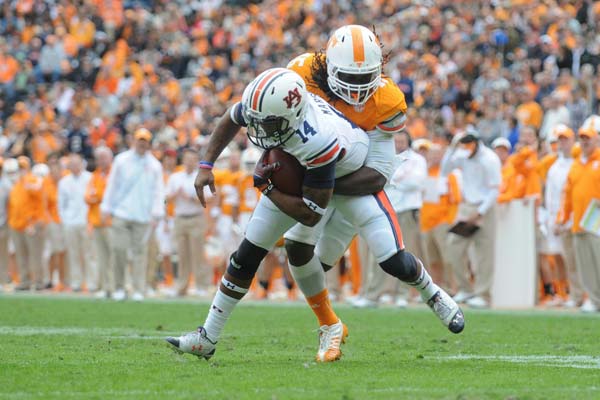 For the first time since they played their very first game against each other in 1945, Vanderbilt beat Florida in Gainesville and it wasn't even close. I don't think the Gators have quit on Coach Muschamp, but you cannot win too many games in any conference with a slew of injuries that have mounted up on both sides of the ball.

Posted by
John Vasington
in NCAA Basketball Blog
Nov 06, 2013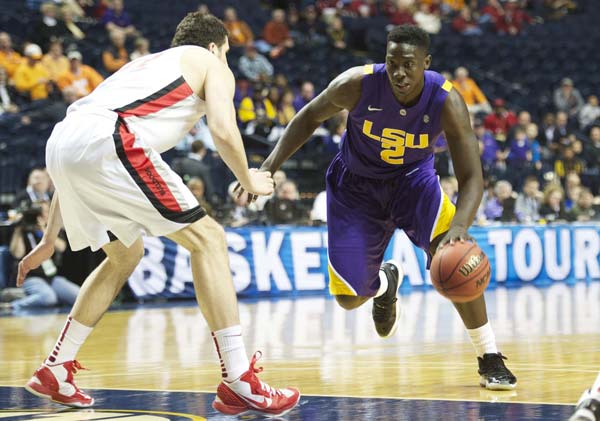 For years now, the norm around Baton Rouge has been that"football is king". In 2012, Johnny Jones was hired out of North Texas to replace Trent Johnson as men's basketball coach and hopefully change that mentality. Last year, the squad improved to 19-12 from an 18-15 record in 2011-12. That certainly marks progress, but not enough for faithful Tiger fans.

Oct 30, 2013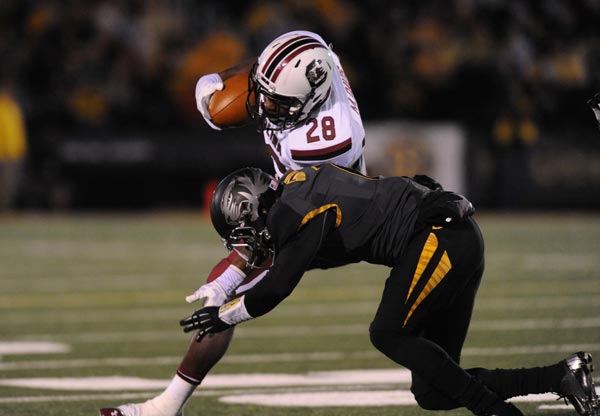 After an emotional victory at Missouri, USC is back in the title hunt in the East. Only problem is Conner Shaw is not only banged up, but missed time this week with a virus. Without him, the 'Cocks could not have gotten out of Columbia alive. I smell an upset brewing in the other Columbia as the Bulldogs make it two straight and knock Carolina out of the race in the East.

SEC Sports are the best college sports in America for one reason.
You and me. The fans. SEC sports fans are the most committed, passionate, intense; indeed, FANatical fans in America.
Football is the favorite sport of SEC Sports fans but during the off season you might find them playing some blackjack online. They have a strong sense of competition which makes them sharp blackjack players. That doesn't mean they won't play less competitive games like online slots sometimes too though. After all they could get lucky and win a jackpot that would pay for their season tickets!
Whether by foot, vehicle
or boat
SEC Fans always arrive ready to cheer and

have fun
by the tens of thousands

(Thanks to utsports.com for photos 1, 3, 4 and 7 above. Thanks to Roy Gullem at flickr.com/photos/roygullem for picture # 5. Thanks to flickr.com/photos/lordsutch/274837524 for photo # 6. Thanks to Pealco at flickr.com/photos/pealco/407910 for photo #8. Finally, thanks to flickr.com/photos/nickgreene556 for photo #2. Some rights are reserved for all of these photos. A story about the BAMA trailer photo can be read by clicking Roll Tide Trailer Story)


Because of the support of their fans, 
Southeastern Conference (SEC) schools (overall) have the biggest and best stadiums, athletic facilities, coaches, athletes, sports tradition, and history. 
When an SEC football or basketball team plays a home game, that game is probably the biggest thing going on in the entire state at the time. 
No other conference has that kind of fan support. So, SEC sports is what it is (the best) because of its fans. 
Our SEC Fan Store, and sources for SEC Championship Tickets, and Trip information might even save you some money. 
SEC Sports Fan is the Only Fan Site that Covers Every SEC Sport!!
SECsportsfan.com provides perspective on the SEC that you can get nowhere else. That includes an overview of every major college sport. Of course we cover football, basketball and baseball -- in depth. But, we also cover the sports no one else does like SEC Softball, Swimming, Gymnastics, Tennis, Golf, Soccer -- all of them. No other SEC fan site covers all the sports Southeastern Conference teams compete in. We do!!
While the Southeastern Conference is the best sports conference overall, sorry, it is not the best in every sport.
We rank the SEC in comparison to other conferences in each sport and tell you why. No one else (on the web or elsewhere) does this.
If you want to quickly get to the heart of the matter, click The SEC is the Best College Sports Conference and you'll find out why.
We also provide an analysis of every team in every sport at every SEC school. And, we rank them--so you know which team is the best and which team has work to do.
To find out how each Southeastern Conference school stacks up overall in the conference, click here: Which is the Best SEC Sports College?  For info about the European version of "football" check out europa league betting.
You will find hundreds of pictures and videos scattered throughout the site. We added current news pages for each school where you can find the latest HOT story about your favorite team -- updated 24 hours a day!
We've also added new specialty Apparel; Merchandise; Tailgate Gear; and, Fatheads to go along with our basic Stores.
We are partners with the Intercollegiate Football Researchers Association and added their home page to our site. You can join them for free at College Football Association.
College sports betting is lucrative, especially in Canada where Loto-Quebec sports are legal for wagering, including SEC Football or Basketball.  For placing bets with real money, we recommend sports sites that accept echeck to expedite your Canadian payments.
Note that a recent slot machine study in Ontario showed that sports betting represented the minority segment of problem gambling.  The worst vertical was real money slots, according to a canadianslots.ca addiction study. The psychology of sports betting and Canadian slots for money are of course very different. 
We also have partnered with SEC Talk to bring you a full-fledged "real-time" fan forum.
The big story of the month in the SEC is posted at SEC Story of the Month.
Our SEC vs. Big Ten Debate forum has become a popular destination for visitors to this site. Check it out and you'll find out why.
We are always adding new stuff to our site, so our SEC Sports Blog and RSS Feed gives you an option to quickly view recent updates to the site.
Sports Writers Needed: We are looking for college sports writers (especially SEC football writers) to write or blog about their favorite teams. If interested, go to SEC Sports Writer.
Click on the sport that interests you in the Navigation Bar to the left, and from there you will find links to individual teams. We now are the only site in the world (as far as we know) that has a separate page dedicated to every SEC team in every sport. Usually multiple pages. 

You can read our site policies, including our privacy policy at Terms of Use. You can also read more About Us or Contact Us if you have comments about the site; information to contribute or want to advertise here. 

If you have sports interests outside the SEC, check out our sister sites Best All Time Sports and The Best Sports Blog.  And, if you live in Northern Virginia, these guys can help you out for your next tailgate: Fairfax, VA Pizza Delivery.

After you've looked around the site, you'll know why we say SEC Sports Fans are the Best Fans in the World! 
By
Mo Johnson
, Copyright © 2006-2013 SECSportsFan.com