Posted By Guest in Florida Gators Football
Aug 10, 2014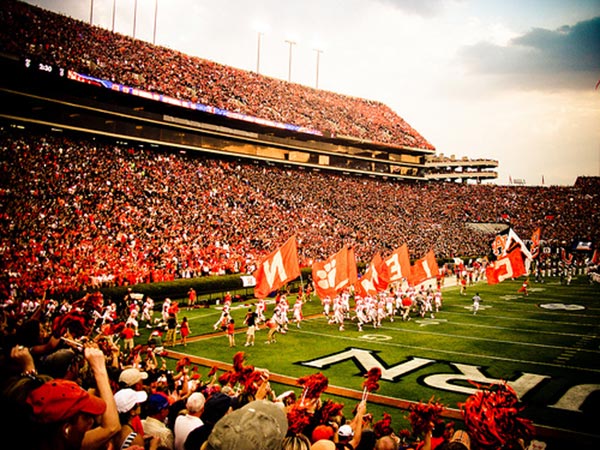 It was nothing short of a disaster for the Florida Gators in last season South Eastern Conference, ending with a record that read 4-8. Despite losing seven games on the trot and posting their worst figures since the 1979 season the fans who call "The Swamp" their home are optimistic of their chances in this year's SEC.

Posted By Kory Kinslow in South Carolina Gamecocks Football
July 17, 2014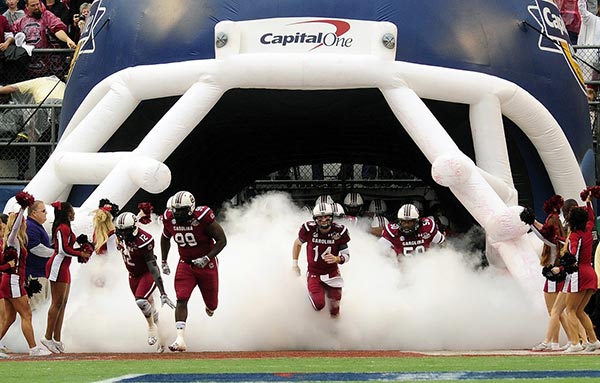 The Western division has a lot of contenders this year. You have the usual with Alabama and LSU being good teams, but of course this year we worry about last year's Championship game contender in Auburn. We also can't count out the great recruiting class of Texas A&M. I feel that considering each team's schedule and pure strength on returners and recruiting, that you must feel that Alabama may come back into the lead for the SEC West this year.

Posted By Kory Kinslow in Vanderbilt Commodores Baseball
July 15, 2014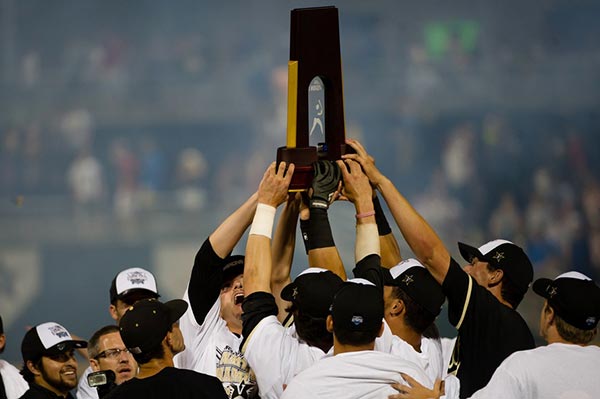 In the history of all things men's sports at Vanderbilt, there has never been a National Championship. They've done a lot of great things, but National Champ has never been put next to a men's sport for the Commodores. That ended this summer as the Vanderbilt Baseball Team won it's first championship. They came through in ways that probably shocked, surprised, and baffled even the players on the team.

By Charles Apple
July 13, 2014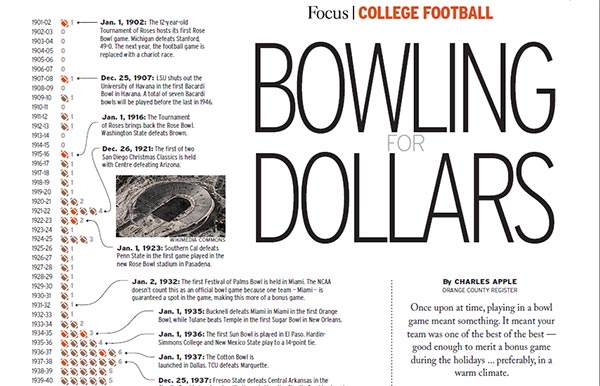 Posted By Kavin Caruso in Missouri Tigers Football
June 08, 2014
The game between Arkansas and Texas on Dec 6, 1969 had major implication on determining who will be the National Champions of that season. Both schools have not integrated their football teams until a year later. A newly elected President of the United States, Richard Nixon was on hand to witness a piece of history. Arkansas and Texas were both in the SWC.

Posted By Brent Larson in Georgia Bulldogs Sports Blog
May 24, 2014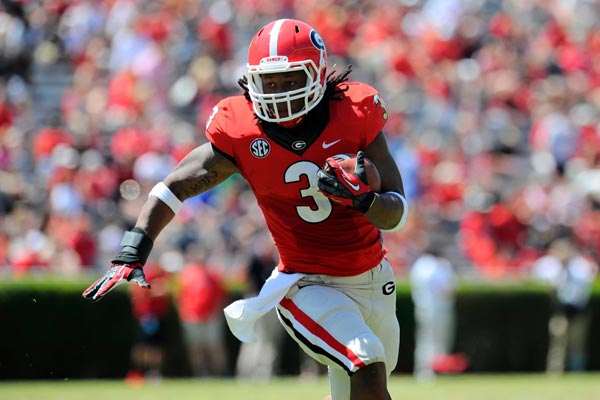 Few teams were struck by the injury bug worse than the 2013 Georgia Bulldogs, as a number of key players missed time with injuries throughout the year, and a year that started with a lot of promise ended with a disappointing 8-5 record. However, the Dawgs return more than enough talent to contend for the top spot in the ultra-competitive SEC East. With a little better injury luck and some quick development on the defensive side of the ball, the Bulldogs should be right in the thick of the race for College Football tickets.

Posted By
Bryan Knowles
in SEC Football Blog
May 08, 2014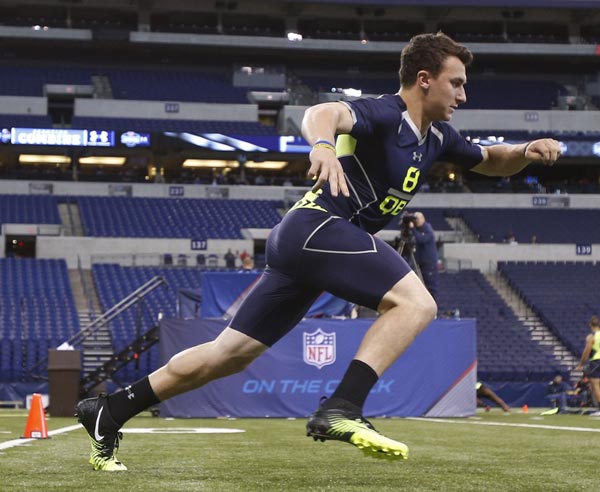 With the 2014 NFL Draft starting on Thursday, we're finally going to get to find out where the top prospects will end up for this upcoming season. This includes many SEC prospects, including those you were rooting for when you were betting on SEC football. If you feel like this draft season has gone on forever, you're not alone; the draft was pushed back three weeks due to scheduling conflicts at Radio City Music Hall.It's scheduling conflicts like this that has caused the NFL to consider moving the draft out of its longtime home in New York.

Posted By Lindsay in SEC Football
May 04, 2014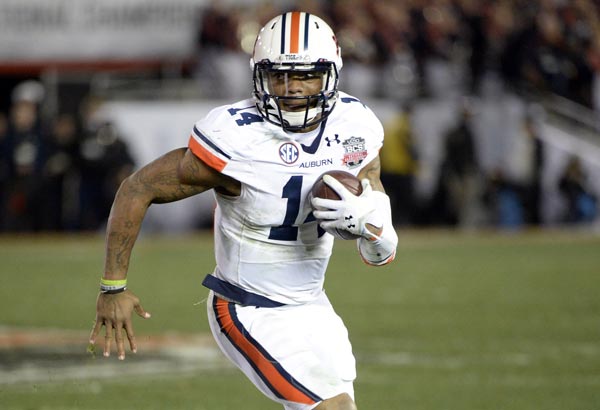 Auburn Tigers tickets were a sizzling hot commodity last year as the team, led by head coach Gus Malzahn, stormed through their schedule to win the SEC and finish #2 in the nation. Not much was expected of the Tigers after a disappointing 2012 campaign, which led to the firing of Gene Chizik. Instead, Malzahn turned a team that had been 3-9 into an offensive juggernaut that finished 12-2 and was seconds away from another national title.

SEC Sports are the best college sports in America for one reason.
You and me. The fans. SEC sports fans are the most committed, passionate, intense; indeed, FANatical fans in America.
Whether by foot, vehicle
or boat
SEC Fans always arrive ready to cheer and

have fun
by the tens of thousands

(Thanks to utsports.com for photos 1, 3, 4 and 7 above. Thanks to Roy Gullem at flickr.com/photos/roygullem for picture # 5. Thanks to flickr.com/photos/lordsutch/274837524 for photo # 6. Thanks to Pealco at flickr.com/photos/pealco/407910 for photo #8. Finally, thanks to flickr.com/photos/nickgreene556 for photo #2. Some rights are reserved for all of these photos. A story about the BAMA trailer photo can be read by clicking Roll Tide Trailer Story)


Because of the support of their fans, 
Southeastern Conference (SEC) schools (overall) have the biggest and best stadiums, athletic facilities, coaches, athletes, sports tradition, and history. 
When an SEC football or basketball team plays a home game, that game is probably the biggest thing going on in the entire state at the time. 
No other conference has that kind of fan support. So, SEC sports is what it is (the best) because of its fans. 
Our SEC Fan Store, and sources for SEC Championship Tickets, and Trip information might even save you some money. 
SEC Sports Fan is the Only Fan Site that Covers Every SEC Sport!!
Football is the favorite sport of SEC Sports fans but during the off season you might find them playing some blackjack online. They have a strong sense of competition which makes them sharp blackjack players. That doesn't mean they won't play less competitive games like online slots  sometimes too though. After all they could get lucky and win a jackpot that would pay for their season tickets!

SECsportsfan.com provides perspective on the SEC that you can get nowhere else. That includes an overview of every major college sport. Of course we cover football, basketball and baseball -- in depth. But, we also cover the sports no one else does like SEC Softball, Swimming, Gymnastics, Tennis, Golf, Soccer -- all of them. No other SEC fan site covers all the sports Southeastern Conference teams compete in. We do!!
While the Southeastern Conference is the best sports conference overall, sorry, it is not the best in every sport.
We rank the SEC in comparison to other conferences in each sport and tell you why. No one else (on the web or elsewhere) does this.
If you want to quickly get to the heart of the matter, click The SEC is the Best College Sports Conference and you'll find out why.
We also provide an analysis of every team in every sport at every SEC school. And, we rank them--so you know which team is the best and which team has work to do.
To find out how each Southeastern Conference school stacks up overall in the conference, click here: Which is the Best SEC Sports College?  For info about the European version of "football" check out europa league betting.
You will find hundreds of pictures and videos scattered throughout the site. We added current news pages for each school where you can find the latest HOT story about your favorite team -- updated 24 hours a day!
We've also added new specialty Apparel; Merchandise; Tailgate Gear; and, Fatheads to go along with our basic Stores.
We are partners with the Intercollegiate Football Researchers Association and added their home page to our site. You can join them for free at College Football Association.
We also have partnered with SEC Talk to bring you a full-fledged "real-time" fan forum.
The big story of the month in the SEC is posted at SEC Story of the Month.
Our SEC vs. Big Ten Debate forum has become a popular destination for visitors to this site. Check it out and you'll find out why.
We are always adding new stuff to our site, so our SEC Sports Blog and RSS Feed gives you an option to quickly view recent updates to the site.
Sports Writers Needed: We are looking for college sports writers (especially SEC football writers) to write or blog about their favorite teams. If interested, go to SEC Sports Writer.
Click on the sport that interests you in the Navigation Bar to the left, and from there you will find links to individual teams. We now are the only site in the world (as far as we know) that has a separate page dedicated to every SEC team in every sport. Usually multiple pages. 

You can read our site policies, including our privacy policy at Terms of Use. You can also read more About Us or Contact Us if you have comments about the site; information to contribute or want to advertise here. 

If you have sports interests outside the SEC, check out our sister sites Best All Time Sports and The Best Sports Blog.

After you've looked around the site, you'll know why we say SEC Sports Fans are the Best Fans in the World! 
By
Mo Johnson
, Copyright © 2006-2014 SECSportsFan.com