Will window of opportunity swing open for Blake Sims?
Being overlooked during the sporting circus that is the NFL draft is understandably disappointing for any player, especially those accustomed to being centre of attention in college.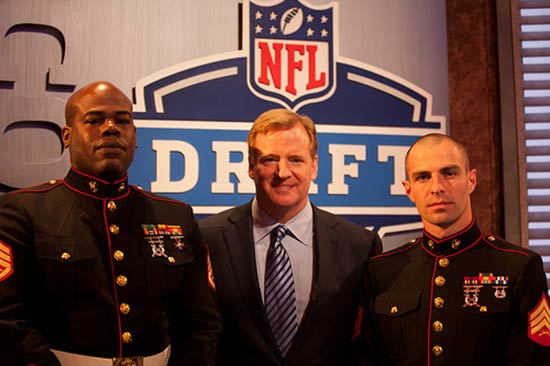 It is, however, vital that those left on the shelf keep a sense of perspective and their focus fixed on the ultimate goal - as one door closes, another can often open.
Sport, at any level and across the field - from football to fencing, basketball to badminton - is about seizing the moment when it arrives and not concerning yourself too much about when that opportunity will present itself.
As this stage of the summer, more than ever, patience is a virtue for those still in search of professional employment.
Squads take time to assemble and assess, injuries will inevitably strike and minor tweaking will be made in the pursuit of a standing that delivers tangible results on the field and for those
who follow the action religiously through live football commentary
.
It is the duty of a free agent to ensure that they are ready to answer the call whenever the phone rings, and that they are prepared to pack their bags for whichever corner of the country offers them a potential home.
For Blake Sims, a couple of openings have already passed him by.
No takers in the draft have left him playing catch-up, but there is a commendable willingness on his part to open himself up to any prospective employers.
Green Bay decided to take a look at him as a quarterback, before passing on the offer of a deal, while the Redskins - thinking outside the box -
offered him a try out as a wide receiver and/or running back
.
This versatility, while being prepared not to pigeonhole himself in one position, should stand Sims in good stead as his search continues, as he is clearly a performer as useful on the ground as he is pinging passes through the air.
The National Football League is a big business, with an eye-watering number of staff on 32 payrolls, so the chances are that someone, somewhere will have a role to fill at some time or another - for Sims, it is just putting himself in the right place at the right time.
He certainly has the pedigree to be offered an olive branch.
We are still less than eight months on from his
SEC Championship Game-winning exploits
, with the crown of reigning MVP still very much resting on his head.
Such an honour places him in illustrious company, with Cam Newton, Tim Tebow, Rex Grossman and Peyton Manning among the past quarterback recipients.
Sims will be aware that the gloss of that achievement will fade the longer he remains in the free agent pool, but it is a notable entry on an impressive CV that few of those he is competing alongside can boast.
It is also worth noting that proven performers such as Michael Vick and Wes Welker are still waiting for that elusive 'call' so now is no time to get disheartened, more one to roll with the punches, keep the phone fully charged and believe that your time will come.