SEC Football: 5 Week Four Stories
By: Marcus Williams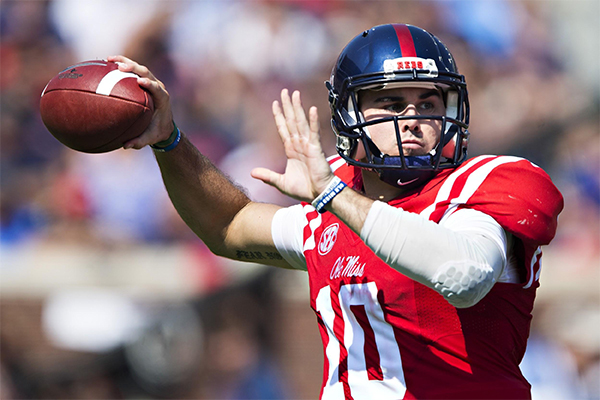 LSU Fires Les Miles
This day was coming sooner rather than later. After speculation surrounding Miles' job at the end of last season, his seat became scorching hot once again after LSU's opening week loss to Wisconsin. When the clock struck zero and LSU was on the losing side of a close game against Auburn, Les Miles' time at LSU also ran out. Miles finished his LSU career with a 114-34 record (.770 winning percentage), one national championship, eight bowl game wins, and produced nine All-Americans. Ed Orgeron will act as LSU's interim head coach.
Ole Miss Finally Comes Through
The Ole Miss Rebels had both Florida State and Alabama up against the ropes, but failed to come through with a win in either game. In an effort to save their season, the Rebels blew out the Georgia Bulldogs in a 45-14 victory. The Rebels held an impressive 45-0 lead well into the third quarter against the #12 team in the country. Ole Miss will take on Memphis this week before facing SEC opponents for the remainder of the season, starting with back-to-back road games against #20 Arkansas and LSU.
Tennessee Pulls Off The Comeback
The Florida Gators came out of the gates and held a 21-3 lead heading into halftime. Senior Joshua Dobbs led a 38-0 run with four touchdown passes, two of 40-yards or more. This marks the first time the Volunteers have beaten the Gators since 2004. The Volunteers are now the 11th ranked team in the country and travel to #25 Georgia and #9 Texas A&M before visiting #1 Alabama.
Is Texas A&M A Legitimate SEC Contender?
The Texas A&M Aggies entered the season unranked, but quickly made waves when they beat #16 UCLA at home in the season opener. The Aggies have risen in the polls every week, as they beat another top 20 opponent this week, taking care of #17 Arkansas at home in a 45-24 victory. Oklahoma transfer quarterback Trevor Knight is making most of his second chance, recording 1,055 passing yards, 308 rushing yards, and 12 total touchdowns this season. Knight is leading an offense that has averaged 43 points per game, third most in the league behind Alabama and Missouri. With a defense that has given up an average of 16 points per game, only behind Alabama and Florida in the SEC, there is no reason to think Texas A&M is not a legitimate contender in the SEC.
Alabama Ends Its Month of Dominance

The defending champions rolled through September, going 4-0 and outscoring their opponents 186-59. Freshman quarterback Jalen Hurts is playing like an elder statesman, hitting on 62.7% of his passes and totaling 8 touchdowns in first four career games. As expected, Nick Saban's team did not miss a beat and has a clear path to the national playoffs. As of right now, Alabama only has three ranked opponents remaining and will play them three straight weeks following this week: at #20 Arkansas, at #11 Tennessee, #9 Texas A&M.