SEC Football 2010 Week 4 Review
The SEC proved why it is the best, most exciting conference in America on Saturday as every game, with the exception of the Ole Miss and Florida games came down to the fourth quarter, or overtime, to finally decide a winner.
Let's get to the week that was in the SEC:



Tennessee 32 – UAB 29 (2 OT)
In typical Tennessee fashion, they played down to the level of their competition and were lucky to get out of their own stadium with a win over UAB. The Blazers amassed 544 yards, the Vols 287. UAB had eight more first downs, and converted seven more third down plays. What was the difference? UAB's Josh Zahn missed field goals from 30, 35, 41 and 49 at the end of regulation.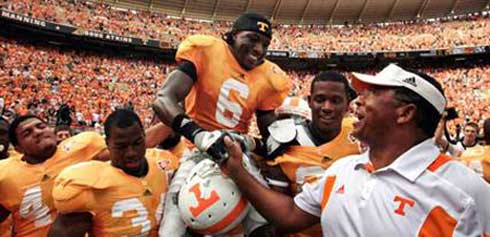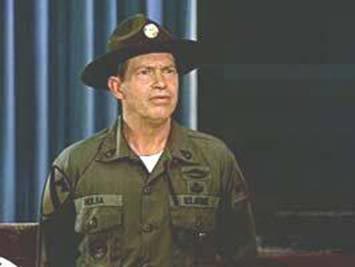 It looks like both teams could have used Sgt. Hulka, with the big toe on Saturday. He could have shown UAB how to kick a field goal, and for Tennessee, he could have used it to see how far he could…well, you know the rest. Don't worry, LSU will take care of that next Saturday…
#1 Alabama 24 - #15 Arkansas 20
Remember in my Week 4 preview I predicted the score of this game to be 24-20, and I was right on. Bama proved why they are the best team in the country as any other team probably would have folded when things got tough in he third quarter.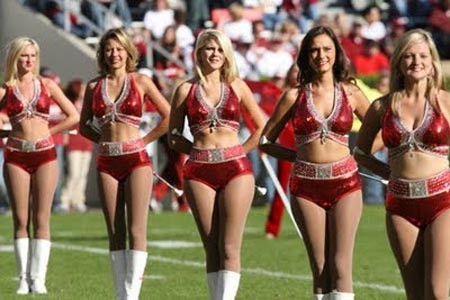 As much as I believe the Crimson Tide is the best team in the nation, they will lose sooner or later. No matter who you are, you will not win them all every season. And since Bama has already used up one of their perfect season cards last year, it aint going to happen again. I think they will be there when the national championship talk heats up, but the key is when the loss comes. May be this Saturday? Could the Tide be emotionally spent after an emotional comeback last week? Florida might be peaking at the right time. Stay tuned…
#7 Florida 48 – Kentucky 14
We all knew the Gators were in for an explosion sooner or later, and it came on Saturday as they blasted Kentucky. Trey Burton broke one of Tim Tebow's school records by scoring six touchdowns in the rout.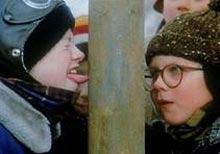 When the Cats play Florida, you have to figure they feel like Ralphie from A Christmas Story, and the Gators are Scot Farkus. The Wildcats have been outscored 152-26 in the last three meetings, including 73-0 in the opening 15 minutes.
Look on the bright side, at least they didn't get their tongues stuck to a pole.
Mississippi State 24 – Georgia 12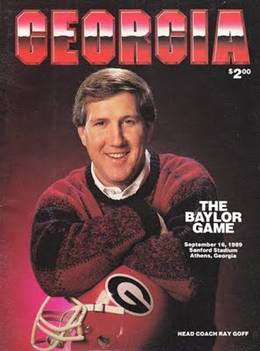 Both teams looked really inept on offense, but it was Mississippi State who found theirs when they had to in the fourth quarter to win it. Washaun Ealey once again fumbled at the shadow of the goal line and it ended up costing the Dawgs as the game went along.
Ealy led the Dawgs with 37 yards rushing. 37 yards is like walking from your TV to the refrigerator and then back. Well, maybe with one stop at the bathroom in between.
Georgia has lost three games in a row for the first time since 1990 and starts 0-3 in the SEC for the first time since 1993. Who was the coach the last time that happened? Ray Goff. Remember what happened to him…
Ole Miss 55 - Fresno State 38
I don't know what was more amazing, Ole Miss scoring 55 points or Fresno State scoring 38. Has basketball started already?
#10 Auburn 35 - #19 S. Carolina 27
In the latest chapter of The Magic at Jordan-Hare, Auburn repelled another team from the Palmetto State for the second straight week as this time they came from behind to beat South Carolina.
Coming back from a 20-7 deficit, Auburn used two critical turnovers by USC QB Stephen Garcia to pull ahead, then two late interceptions thrown by freshman backup QB Conner Shaw sealed the deal.
I know we joke about Cam Newton's size, but if he keeps playing like this, you are going to see him on a lot of Heisman ballots at the end of the year. (You are also going to see him at a lot of all you can eat buffets too…)
#12 LSU 20 - West Virginia 14
Another close game in the SEC found LSU squandering a 17-point lead and then holding on for a 20-14 victory. The difference? Patrick Patterson.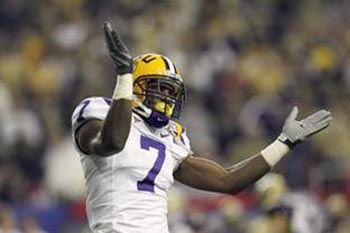 Did I mention Patrick Patterson is a man? In fact, Patterson is so scary, the Boogieman looks for him in his closet every night. Patterson had a punt return for a TD, plus an interception. He also had two picks in the win over Mississippi State and a punt return for a touchdown to beat North Carolina.
However, Patterson was about it as far as getting the love from the Tiger faithful. Did you notice the empty seats in the fourth quarter? The announcers mentioned that it looked like there was only about 65,000 in the stadium, and that negated the Tigers usual deafening home field advantage.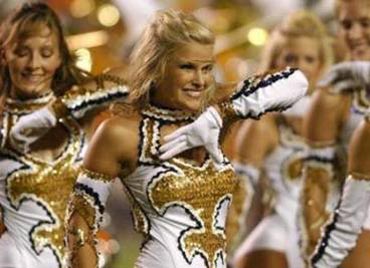 One of their favorite targets was Tigers QB Jordan Jefferson who heard the boos from the crowd. Les Miles had to be happy about that since it took some of the heat off of him, at least for one week.
Even though the stadium was emptying in the fourth quarter, the crowd still made enough noise. Coupled with the aggressive Tiger defense, Mountaineers QB Geno Smith came to the line and instead of lining up under center, he lined up under the guard. Talk about a surprise greeting while you are down in your three-point stance, huh?

Check out our SEC Football 2010 Week 5 Preview.
What do you think?

We'd love to hear your comments and/or opinions. If you submit them here, other visitors can read them, rate them and comment on them. An e-mail address is not required.

What Other Visitors Have Said
Click below to see contributions from other visitors to this page...

UT vs LSU -- Give the Vols Some Respect Not rated yet
To the writer: Instead of wanting to deminish what UT has done; maybe would should amplify what it means to be in the SEC, and still competing during …
---
SEC Football 2010 Week 4 Preview | SEC Football 2010 Week 3 Review | SEC Football 2010 Week 3 Preview | SEC Football 2010 Week 2 Review | SEC Football 2010 Week 2 Preview | SEC Football 2010 Week 1 Review | SEC Football 2010 Week 1 Preview | Tennessee Tailgate Story | My Ideas To Make College Football Better | 2010 Preseason College Football Conference Comparison | Origins of SEC School Colors | History of SEC School Mascots |
2010 Pre-season All-SEC Football Team | 2010 Pre-season All-SEC Freshman Team | Conference Realignment Analysis | 2010 SEC Football Spring Practice Dates | Lane Kiffin | Alabama vs Texas BCS Championship Game Review & Analysis | Best All-Time SEC Football Coach | College Football Yesterday and Today |
---
From SEC Football 2010 Week 4 Review to SEC Football Blog | SEC Sports Blog | SEC Football | SEC Basketball | SEC Women's Basketball | SEC Baseball | SEC Track and Field | SEC Swimming and Diving | SEC Tennis | SEC Golf | SEC Gymnastics | SEC Soccer | SEC Softball | SEC Volleyball | Best College Sports Conference | College Football Bowl History | BCS Controversy | SEC vs Big Ten Debate | SEC Sports News | Current SEC Sports News | SEC Sports Pictures and Videos | SEC Sports Fan Forum | College Sports Blogs | College Football Association | SEC Sports Fan Trips | College Sports Gift | Fathead | College Sports Tailgate Party Shop | College Sports Merchandise | College Sports Apparel | SEC Sports Fan Store | SEC Football Tickets |
---
Home Page

About Us | Contact Us | Site Search | Advertise | Terms of Use |
---