SEC Football Week 10 Preview
SEC Sportsfan Game of the Week
#7 Alabama at #12 LSU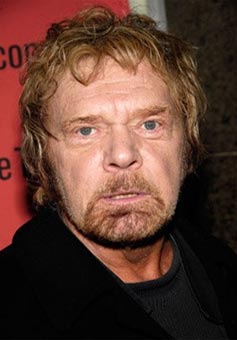 Baton Rouge is crazy over this one. In fact, the Tiger fans do not know who is giving them the red as more these days. Is it Alabama? Is it Jordan Jefferson? Is it Les Miles? I am sure they will pull a Crum Petrie from Funny Farm and be good and liquored up and pissed off once Saturday comes.
I hate to write this, but Bama ain't losin' again, especially to a team with no identity on offense. However, I am sure the Tiger fans will appreciate reading that since another brick in the "Get rid of Les Miles" wall has been laid. Tide wins a close one in a very hostile environment.
Alabama 21 – LSU 17
Florida at Vanderbilt
The boys from Florida got the win they needed to put them in a position to win the SEC East and mighty Vandy is their next stumbling block to that quest. (All right, stop laughing). The Gators might be peaking at the right time, while the 'Doores might be tanking at the right time. Well, they have been tanking all year.
After last week, ain't nothin' gonna stop the orange and blue from making Vandy black and blue. Here comes another loss for the Volunteer state.
Florida 43 – Vanderbilt 7
#19 Arkansas at #20 S. Carolina
Carolina controls their own destiny in the SEC East with a showdown coming soon against Florida, winner take all. With that said, here comes a rough and tumble Arkansas team into Columbia to try to wreck the party.
Carolina is at home, and Marcus Lattimore is healthy. That should be enough to keep the dream live, Cock fans.
South Carolina 24 – Arkansas 20
The New Deal Used Car Emporium games of the week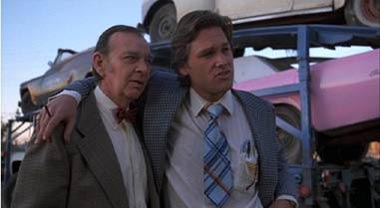 I cannot believe all these dog games being played by SEC teams this weekend. Talk about the rest of the country exchanging a heaping pile of SEC one-liners, like some sweaty nightclub comic working the 2:00am shift at the Ha Ha Hole on Tuesday nights.
My good buddy, Rudy Russo, from Used Cars, was famous for using the phrase, "Ya gotta be jackin' me," when he felt like he was getting a bad deal. Well, after looking at the lineup of games in the SEC this week, you'll be saying the same thing. By the way, love the tie, Rudy…
Idaho State at Georgia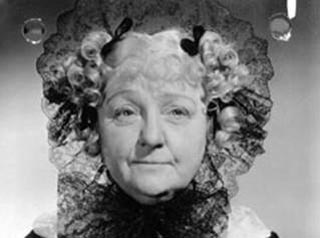 Hmm, the Spud Heads vs. the Hedge Heads. I would say this game would have a lot more interest for Dawg fans IF they had beaten Florida, but as it is, you have a five-loss team playing a seven-loss team who just lost to Montana State. You are going to see a lot of fans dressed as empty seats for this one so I suggest you get Miss Pitty Pat's smelling salts if you want to stay awake for this barnburner.
Georgia 52 – Idaho State 14
Charleston Southern at Kentucky
I am sure the Kentucky players are getting together to send their AD a ham, or a pecan log, or something for having more cupcakes than Fatty Arbuckle's dressing room catering service. After playing Akron and Western Kentucky, now comes Charleston Southern who is fresh off a 20-point loss to Stony Brook. I guess you could say Southern took Stony Brook for "Granite," in that nail biter. Sorry, that was bad…
In case you were wondering what Coach Scooter thinks about this one, and judging by the matchup here, you weren't, I will predict that the Wildcats win. Gee, you read all this way just to see that?
Kentucky 49 – Charleston Southern 13
UT Chattanooga at #1 Auburn

Yeeech! After several heart pounding games at Jordan-Hare, the Tigers get a laugher as they tune up for the home stretch in the SEC. UTC's mascot, Scrappy the Mocking Bird, better get out of town early after this one is over since Guthrie's might be looking for some new meat for their world famous chicken fingers. Not to worry, Scrappy, this one will be over right after kickoff.
Auburn 63 – UTC 3
Louisiana-Lafayette at Ole Miss
Zzzzzzzz. Sorry I dozed off there due to heart pounding, thrilling matchups I am writing about. Ole Miss hosts Louisiana-Lafayette is what is going to be a Laugh-e-ette for the Rebs. I just hope they don't wear those God-awful all gray uniforms again.
Ole Miss 34 – Louisiana-Lafayette 7
Tennessee at Memphis
Well, I saved the best for last. The Tennessee state championship tournament has started for their football teams, and two of them will be proudly on display in Memphis on Saturday as the 2-6 Vols travel across I-40 to play the 1-7 Tigers. How is that for setting up the drama? Just give me a friggin' Pulitzer Prize after that lead in.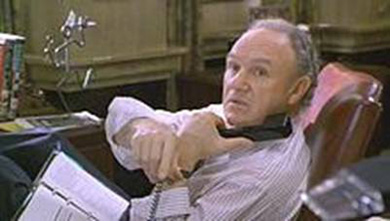 Since the game is being played in Memphis, and will feature all the excitement of watching me press my face into dough and make dummy cookies (One of my Aunt Molly's favorite expressions) I suggest you stop by the law offices of Bendini, Lambert & Locke just for kicks.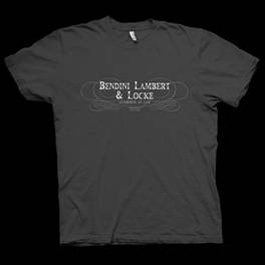 When you see Avery Tolar, ask him if you guys can have a few martinis at lunch, because he is allowed a few rebellions. But watch out since he does have a very bad reputation, and needs to stay away from his bathtub when he is in his condo in Grand Cayman.
He probably could bogart you a Bendini, Lambert and Locke T-shirt while you are there, just as long as Bill DeVasher from firm security doesn't see it on the closed circuit camera. It will be your only pleasant memory of the trip.
Memphis 27 – Tennessee 24
Read more of Coach Scooter's entertaining blogs at SEC Football Blog.
---
What do you think?

We'd love to hear your comments and/or opinions. If you submit them here, other visitors can read them, rate them and comment on them. An e-mail address is not required.

---
SEC Football 2010 Week 9 Review | SEC Football 2010 Week 9 Preview | SEC Football 2010 Week 8 Review | SEC Football 2010 Week 8 Preview | SEC Football 2010 Week 7 Review | SEC Football 2010 Week 7 Preview | SEC Football 2010 Week 6 Review | SEC Football 2010 Week 6 Preview | SEC Football Week 5 Review | SEC Football 2010 Week 4 Review | SEC Football 2010 Week 4 Preview | SEC Football 2010 Week 3 Review | SEC Football 2010 Week 3 Preview | SEC Football 2010 Week 2 Review | SEC Football 2010 Week 2 Preview | SEC Football 2010 Week 1 Review | SEC Football 2010 Week 1 Preview | Tennessee Tailgate Story | My Ideas To Make College Football Better | 2010 Preseason College Football Conference Comparison | Origins of SEC School Colors | History of SEC School Mascots |
Cam Newton For Heisman | 2010 Pre-season All-SEC Football Team | 2010 Pre-season All-SEC Freshman Team | Conference Realignment Analysis | 2010 SEC Football Spring Practice Dates | Lane Kiffin | Alabama vs Texas BCS Championship Game Review & Analysis | Best All-Time SEC Football Coach | College Football Yesterday and Today |
---
From SEC Football 2010 Week 10 Preview to SEC Football Blog | SEC Sports Blog | SEC Football | SEC Basketball | SEC Women's Basketball | SEC Baseball | SEC Track and Field | SEC Swimming and Diving | SEC Tennis | SEC Golf | SEC Gymnastics | SEC Soccer | SEC Softball | SEC Volleyball | Best College Sports Conference | College Football Bowl History | BCS Controversy | SEC vs Big Ten Debate | SEC Sports News | Current SEC Sports News | SEC Sports Pictures and Videos | SEC Sports Fan Forum | College Sports Blogs | College Football Association | SEC Sports Fan Trips | College Sports Gift | Fathead | College Sports Tailgate Party Shop | College Sports Merchandise | College Sports Apparel | SEC Sports Fan Store | SEC Football Tickets |
---
Home Page

About Us | Contact Us | Site Search | Advertise | Terms of Use |
---