SEC Football Week 3 Preview
Contact Coach Scooter at Twitter.
SEC Week 3 Predictions
Last week 7-3 - Season 16-6
LSU at Mississippi State (Thursday Night)
I was really big on the Bulldogs in the pre-season, but after seeing them go into the tank on defense against Auburn, especially after the Tigers lost all those great players from last year, I am not so sure about them any more.
What I am sure of is this week's Tiger's will look nothing like last week's version. LSU is rolling, while Mississippi State is still one of those teams who will give you a fight, but in the end, can't get the job done.
LSU 35 - Mississippi State 17
Auburn at Clemson
Last season this game was a thriller that, I know you will be stunned to read this, Auburn railed from a 17-0 hole to win in OT 27-24.
Last week, Clemson barley hung on to beat Wofford, while Auburn won a shootout with Mississippi State.
Clemson has lost 14 consecutive meetings in this southern series that dates back to the day of the first ever tailgate party at some place called Twelve Oaks.
I can say with 100% certainty, the Tigers will win the game. Oh, which ones? The ones in orange. Oh wait a sec…which orange am I writing about? Well, if you have to get picky, go with the burnt orange.
Ole Miss at Vanderbilt
Get out your bow ties, your preppy handbooks and let's all hang with Muffy and Biff over by the BMW while we talk to Mr. Daniels to see if he can ease the pain of having to watch these teams play. The best part of the day will most certainly be the tailgate since these two schools know how to do it right. Unfortunately, the game has to start sometime, and that's when all the fun ends.
As much as I want to pick the Rebs, I still can't get over the loss to BYU, which left me with a broken heart and empty whisky bottle. Oh what the hay, let's call it three in a row for the 'Doores
Vanderbilt 21 - Ole Miss 17
Coastal Carolina at Georgia
I really feel sorry for Coastal Carolina. Georgia has to have a severe case of the red ass after the last two weeks. Expect the Dawgs to unleash a furry of yards, points and destruction on the Coastal Carolina beachfront that will make Hurricane Irene will look like a gentle fall breeze.
Georgia 55 - Coastal Carolina 7
Tennessee at Florida
Coach Derrick Dooley's rebuilding project has seen some results so far this year and it looks as if the young Vols are improving and should be something special real soon. Unfortunately, real soon won't be this Saturday as Florida welcomes the Vols to Ben Hill Griffin Stadium.
The Gators have speed everywhere, and Chris Rainey looks to be a faster version of Reggie Bush. With "The Whopper" Charlie Weis calling plays, this will be a much different Florida attack than the Vols are used to seeing.
Tennessee has an offense that can move the ball, which will help their young defense stay off the field. However, this is not Montana, this is big boy football.
The Vols defense is young, and with inexperience and depth issues on the line and linebackers, you are going to hear the Gator fight song an awful lot on Saturday.
Florida 42 - Tennessee 20
Navy at South Carolina
Upset special in Columbia? Hmm, I might have to think about this for a minute.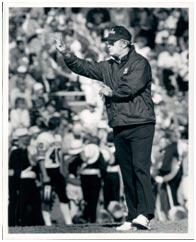 In 1984, "The Man In Black" Joe Morrison, led Carolina to wins over Pitt, Notre Dame, Georgia and Florida State. That's a tall order for any team in any year.
The 'Cocks were 9-0, ranked #2 in the nation, and all they had remaining was the annual slugfest with Clemson, and a little skirmish with, who was it again? Oh, that's right, Navy.
The Middies blasted Carolina right out of William-Brice Stadium that day, 38-21, and Carolina has never gotten that close to the top of the polls since.
Navy does lead the nation in rushing at 400 yards a game. Granted, they played Western Kentucky and Delaware, but that's pretty good. Carolina is coming off an emotional victory over Georgia. This one has all the makings of an upset. I just don't have the stones to pick it.
South Carolina 38 - Navy 28
Louisville at Kentucky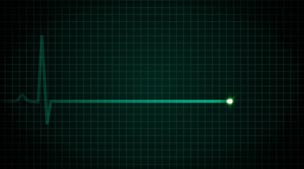 Let me get this straight. Louisville lost to Florida International last week. Kentucky has looked like a Junior High school team the last two weeks. Do I really have to pick a winner in this one? Better question, could anyone pick a winner in this one?
Well, this is an SEC fan site, so might as well work the crowd, right?
Kentucky 17 - Louisville 10
Troy at Arkansas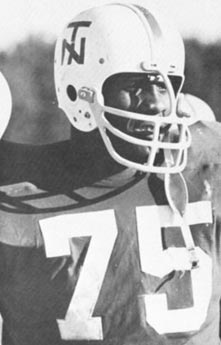 Is it just me, or is Arkansas' schedule front loaded with patsies? Do any of these teams have a pulse? After Saturday night, you can bet Troy won't.
Arkansas 63 - Troy 14
North Texas at Alabama
The Mean Green better call Mean Joe Greene and have him pad up because that would be the only hope they would have of keeping this one within 50 points.
Alabama tunes up for a HUGE game with Arkansas with a HUGE victory over North Texas.
Alabama 49 - North Texas 0
Check out our
SEC Football Week 2 Review.
New! Facebook Comments
Leave a comment about this article in the box below and share it with your Facebook friends.
---
What do you think?

We'd love to hear your comments and/or opinions. If you submit them here, other visitors can read them, rate them and comment on them. An e-mail address is not required.

---
Auburn - Alabama Heisman Trophy Winners | 2011 SEC Football Recruiting Summary | Tennessee Tailgate Story | My Ideas To Make College Football Better | 2010 Preseason College Football Conference Comparison | Origins of SEC School Colors | History of SEC School Mascots | College Football Books and Videos | Cam Newton For Heisman | Conference Realignment Analysis | Lane Kiffin | Alabama vs Texas BCS Championship Game Review & Analysis | Best All-Time SEC Football Coach | College Football Yesterday and Today |
---
From SEC Football Week 3 Preview to SEC Football Blog | SEC Sports Blog | SEC Football | SEC Basketball | SEC Basketball Blog | SEC Women's Basketball | SEC Baseball | SEC Track and Field | SEC Swimming and Diving | SEC Tennis | SEC Golf | SEC Gymnastics | SEC Soccer | SEC Softball | SEC Volleyball | Best College Sports Conference | College Football Bowl History | BCS Controversy | SEC vs Big Ten Debate | SEC Sports News | Current SEC Sports News | SEC Sports Pictures and Videos | SEC Sports Fan Forum | College Sports Blogs | College Football Association | SEC Sports Fan Trips | College Sports Gift | Fathead | College Sports Tailgate Party Shop | College Sports Merchandise | College Sports Apparel | SEC Sports Fan Store | SEC Football Tickets |
---
Home Page

About Us | Contact Us | Site Search | Advertise | Terms of Use |
---