Super Bowl Predictions and Betting Odds
By Zach Gilliland

The NFL Playoffs have been crazy so far, but there are two teams that would be good ones to bet on.  This can help you plan for your betting odds and maximize your chances of winning on the game.

Those teams are the Denver Broncos and the Seattle Seahawks.
The Broncos are having an unbelievable year thanks to Peyton Manning's career year and some other solid offensive playmakers. Denver has the best group of receivers in the NFL and Knowshon Moreno has come out of nowhere to make a name for himself again.

The Broncos would definitely be the team to bet on coming out of the AFC. The Patriots are their biggest test and that will probably be a good game, but New England has too many injuries right now to contend with the Broncos.

Manning's playoff blunders in the past are way overrated because he is simply the best quarterback in the league this year. There's been no argument about that.

I do not see any team taking down Denver this postseason simply because of their ability to put points on the board.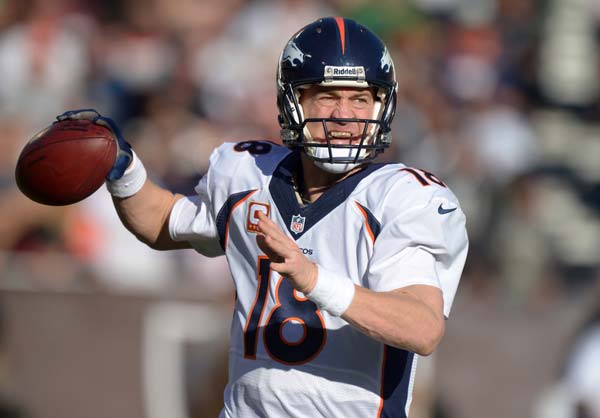 Seattle is a team that can win on the other side of the ball. We have always heard the saying "defense wins championships" and that is certainly the case here.

The Seahawks have the best defense in the league in terms of yards allowed per game. Their offense isn't bad either. Their one-two punch of Marshawn Lynch and Russell Wilson gives them a great rushing attack.

The Seahawks figure to make it through the NFC side of the playoffs because of their advantage of playing at home. They have home-field advantage throughout the playoffs and they are one of the hardest teams to beat at home.

The 49'ers have the next best shot at reaching the Super Bowl from the NFC, and the Patriots have the second best shot of reaching the big game from the AFC.

Those teams would be a slight risk to bet on but the 49'ers defense is just as good as Seattle's, and Tom Brady would be hard to bet against.

So if you are looking for teams to bet on this postseason, make the right call and go with the Broncos-Seahawks Super Bowl matchup.


What do you think?

We'd love to hear your comments and/or opinions. If you submit them here, other visitors can read them, rate them and comment on them. An e-mail address is not required.

Super Bowl Predictions and Betting Odds to SEC Football Blog

By
Mo Johnson
, Copyright © 2006-2017 SECSportsFan.com