---
Looking for Current Tennessee Volunteers Football info? Check out:
2010 Tennessee Volunteers Football.
---
Derek Dooley named new head coach at Tennessee.
I was disappointed it wasn't David Cutcliffe, but Dooley has lots going for him as well. We wish him the best and will fully support him of course. Here's our brand new
Derek Dooley Biography
.
Good
. It's a good day for Tennessee!! Lane Kiffin was a slow-motion train wreck for the Vols. Now, the "Lane Train" problem is fixed. The saga is over. At least for Tennessee. It's only beginning for USC. It was fixed and he had to pay UT $800,000 to boot. Now it is terrible timing with national signing day only a couple weeks away. But, in the long run, we'll be better off with a different coach. Lane was too immature and high maintenance. He proved that over and over. Vol fans are glad to not have to explain and defend him any more. I'm not surprised he took the USC job. It is a great job for him. I am shocked USC offered it to Kiffin. Vol fans, players and potential new coaches -- know that the Orange Nation will be stronger for this. So, hang tough. Things will get better. Oh, and do yourself a big favor and laugh loud when you watch this
Lane Kiffin Mockumentary
or read
Lane Kiffin
.
Is David Cutcliffe on his way back to Rocky Top? He'd be a good pick to restore Tennessee football traditions. I've read nasty stories about Kiffin showing a lack of respect for Tennessee history and traditions. With Cutcliffe's long ties to the program, he'd be perfect to lead the renaissance of Tennessee football. It would be hip and cutting edge to, for instance, recite General Neyland's mottos before the game again, etc. Anyway, Whoever said the offseason is boring? Comment at the bottom of this page please.
BAD
, (37-14) loss to Virginia Tech in the Chick-fil-A Bowl. Of course, it wasn't all bad. Tennessee did show some good signs. And, it wasn't until that terrible drop by Denarius Moore in the 4th quarter that the game was over. The other huge, bad, play was at the end of the half when the Vols let that last second bomb get behind them.... And, Va Tech is a good team. Anyway, it's time to think about 2010. Lane Kiffin and his staff have their work cut out for them. The Vols improved; played hard and better in 2009. But, it's crucial that the Vols land recruits and continue to improve on the field next year. They caught a break with Urban Meyer's situation at Florida. Meyer's "stepping back" will hurt Florida in recruiting and on the field ultimately. That's good for UT.
Off the field? Mostly Kiffin needs to grow up and stop acting like a baby when things go wrong as they inevitably will from time to time. Did you see that blow-off of Frank Beamer after the bowl game? I like Lane. He's young and hopefully will grow into a great coach. But, he does need to grow up a bit if you ask me. Monte, can you help out here?
It's time to get your
2010 Tennessee Vols Football Tickets
.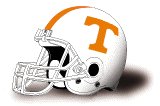 The Tennessee Volunteers are going Bowling! They'll take on the Virginia Tech Hokies at the Chick-fil-A Bowl; on the evening of December 31, in the Georgia Dome in Atlanta. What a way to take in the New Years!! Here's an article we hope isn't accurate, but it is an interesting take on the game:
Tennessee vs Virginia Tech Preview
.
Sweet, 25th straight win over Kentucky (OT this time) vaults the Vols to 2d in the SEC East and a nice bowl bid. We'll see which it is. Outback?
Prior Discussion:
Tennessee's 31-16 win over Vandy was Tennessee's 6th win of the season and qualifies them for a bowl bid. No doubt they'll get one. So, it was a great night. Tennessee Vols football is back! Saturday, 28 Nov., Tennessee travels to Lexington to face the red hot Kentucky Wildcats. The winner of that game will finish in 2d place in the SEC East and get a very nice bowl bid. Go Vols!
Well, Tennessee was whipped at Ole Miss today 42-17. Worst loss of the season. And the reason it happened is even more troubling. I don't think there's much doubt that UT is in a major funk due to the arrest this week of Janzen Jackson, Michael Edwards and Nu'Keese Richardson for attempted armed robbery. Jackson and Richardson were top recruits of Kiffin's and major contributors to the team as freshmen. This incident could have major implications for Tennessee recruiting and Lane Kiffin for a long time to come. Which is why UT is having a hard time deciding what to do about them. Here's my take on the
arrest of 3 Tennessee players for attempted armed robbery
.
Anyway, it couldn't be a better time for Vanderbilt at home next week. Let's hope we can lock up win #6 and at least a minor bowl bid. A win the following week at Kentucky would make this a very good year and a solid bowl game. We'll see.
Tennessee beats South Carolina 31-13. That was a huge win. South Carolina came in ranked #23 nationally. So, big, impressive win. It sets UT up to end up the season in second place in the SEC East and a bid to the Outback or Cotton Bowl. You heard it here first. Tennessee is now 4-4 (2-3 in the SEC). Their remaining games are against Memphis, at Ole Miss, Vanderbilt and at Kentucky. The Ole Miss game seems toughest, but the way Tennessee is playing now, it appears likely they will win at least 3 of those games to end the season 7-5 overall and 4-4 in the SEC. That will make them the #4 team in the SEC behind only Florida, Alabama and LSU. (Note they could end up with identical records as South Carolina, Georgia or Kentucky -- but will have the tie-breaker against all of them). Florida or Bama goes to the BCS Championship. The other goes to the Sugar. LSU goes to the Capital One Bowl. And, Tennessee, yes, Tennessee goes to Cotton or Outback. Write it down.
Tennessee falls at Alabama 12-10. But, the Vols gain a lot of respect on the national college football scene. Simply put, Tennessee outplayed and more than held it's own against Alabama on Bama's home field. Inability to block one man (Cody) on field goal attempts lost the game for the Vols. But, let's focus on the positives. The Vols nearly beat a #1 in the road for the first time ever. There is no longer any doubt that Kiffin is the right man for the job in Knoxville. It's just a matter of time. Crompton is going to be fine the rest of the year. The Vols are now 3-4. However, they could win all of their last five games (South Carolina, Memphis, Ole Miss, Vanderbilt, Kentucky) and seem likely to win 4 of them. That would give them a 7-5 record and LOTS of bowls would love to have the Vols. Maybe even the Outback. But, one game at time. Next up, the Gamecocks at home. That's a big one. Halloween Night; 7:45, ESPN, Huge Game for both teams. Be there!
Wonder when's the last time Tennessee beat a #1 ranked team? Thanks to Tex Noel, 1st-N-Goal, here's the answer. On September 28, 1985, unranked Tennessee (0-0-1) defeated Auburn, 38-20 (Auburn dropped to 14th). The only other time in the history of UT football was on November 7, 1959; Tenn was 13th (4-1-1) and defeated #1 LSU, 14-13 (LSU dropped to #3). BUT, both of those games were in Knoxville. So, the Vols have never beat a #1 on the road. Anyway, not saying it's gonna happen. But, maybe if the good Crompton shows up and Mark Ingram catches a bad cold...maybe.
Huge win over Georgia -- 45-19. Crompton with 5 TD's. Kiffin promised he'd never lose to Georgia. So far, so good on that one. Alabama's up next on October 24. I actually think the Vols have a shot in that game. Too bad it's at Alabama.
4 Oct:
Auburn 26; Tennessee 22. Bummer. Again. Not good. However, I'm not quite sure what to say. It was easy (Crompton stinks) until the 4th quarter when Crompton led the Vols to 2 TD's. Also, the receivers have plenty of blame too. Again, until the 4th quarter. Well, Georgia's up next. Georgia also coming off a loss. Will be interesting for sure.
Florida beats Tennessee 23-13.
Good game for UT football program. This may be the closest game Florida plays all year. Tennessee's defense was terrific. It's running game was good. Passing game was horrible again. Decent passing game and we could have beaten the #1 Florida Gators in Gainesville. Great job by Kiffin (especially Monte) and the coaching staff. Lane -- go get a QB for next year!!
6 Sept:
Yeah!! I'm thinking Kiffin is gonna work out. 63-7 over Western Kentucky. 657 offensive yards. Wow, we haven't scored that much since 2000 and haven't gotten that many yards in a game since 1994. I know it's just WKU. Still. It's nice to see Tennessee overperform for once. Next up is UCLA and time for revenge for last year.
Oops
UCLA 19; UT 15. Really bad loss. Eric Berry said UCLA was beginning of end last year. Let's hope we don't have a repeat. I'm choosing to remain positive. But, our passing game looked aweful. No, it
was
aweful. That cost us the game. Never mind not punching it in from 2 yards out. If the other team knows you are going to run (because you can't pass); that makes it tough. And, I'm no longer excited about the Florida game. I still think we can have a decent year; but not even that unless we can pick up our passing game. Give Crompton a half at Florida; if he continues to be bad; put Nick Stephens in. Worth a shot.
Update: We've moved the Vols up! Everything we're hearing out of Knoxville is good. The practices are hard and spirited. The players have a great attitude and want to make Lane Kiffin look good. Eric Berry is happy about UT's commitment to push a Heisman campaign for him. In short, it's a team. Even the new recruits appear ready to contribute. Our 2009 Tennessee Volunteers Football Prediction now is the Vols will win 7 games and make a bowl game. It may come down to the last game of the year against Kentucky as the winner goes to maybe the Independence Bowl. But we are way ahead of ourselves. Just can't wait to see the 2009 Vols "Get It On!!"
Football.com interviewed me a couple weeks ago. Among other things we talked about Lane Kiffin and the Vols. Check it out
here
.
It's Football Time in Tennessee!!
The University of Tennessee Volunteers are widely considered to be one of the elite football programs in one of college football's greatest conferences, the Southeastern Conference. However, the mighty Volunteers have now fallen on somewhat hard times, and now find themselves in an unusual position for this great program, rebuilding mode.
Former Oakland Raiders head coach Lane Kiffen has been brought in to help right the ship in Knoxville. And while the first few months of the Kiffen-Volunteers experiment have been bumpy to say the least, with seemingly daily news breaking about one recruit or another, or one coach or another, it still remains to be seen how well Kiffen will ultimately be able to perform as the head coach of the UT Volunteers. There do seem to be two things for certain: He probably cannot do any worse than he did in his abbreviated stint with the Oakland Raiders, and based on his first few months, it looks like things are going to be fun while he is there.
One of the most significant obstacles that the Kiffen-led Volunteers are going to have to overcome is the lack of a reliable offensive signal-caller to run the game and lead the offense down the field. What looked like a competitive battle in spring practice has since dissolved into a QB-by-default situation. BJ Coleman looked like he was ready to take the QB position by force during spring practice, as he looked very effective in moving the offense down the field. However, Kiffen made it clear that Coleman would not be the guy, and since then, Coleman has transferred. As a result, less because he looks ready to lead and more because there is no one else to do it, Jonathan Crompton looks like he will take the quarterback position by default.
---
Credit for the outstanding photos above to flickr.com/photos/motionblur except that credit for pictures 1, 2, 4, 12, and 14 to to flickr.com/photos/royce58. Some rights are reserved for these photos.

---


Unfortunately, this lack of really consistent and/or dynamic play out of the QB position is going to make things extremely hard on the offense as a whole, and it is going to be utterly paramount that the playmakers that do exist on the team step up and make plays happen whenever they are able. And while the best way for the pressure to be taken off of the quarterback would be if the running game is able to get jacked up, the single best playmaker on the offense is probably junior wide receiver Gerald Jones. In 2008, despite being on the receiving end of a dysfunctional offense with horribly inconsistent quarterback play, Jones managed to pull down 500 yards of offense and 5 touchdowns. He needs to find a way to be a factor in this offense.


---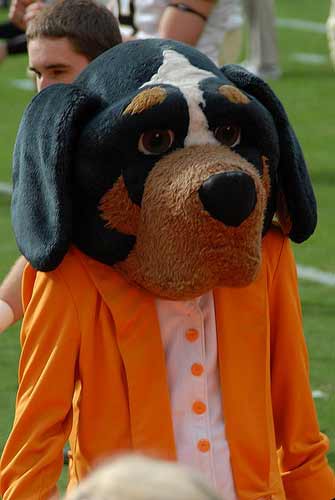 Thanks to JEFFHREED at flickr.com for this photo of the Tennessee Smokey mascot.
---

In order for the first season under Lane Kiffen to be a successful one, he is going to have no choice but to rely on his defense, which is the stronger of these two units this season, and that defense is going to have to step up. One unit on which much of this pressure is going to fall is the secondary, considered to be one of the stronger units In the SEC. This unit is led by junior safety Eric Berry, who managed 70 tackles as well as 3 sacks last season. Berry will be joined by Art Evans, Rod Wilks, and Dennis Rogan. In addition to the play that is expected out of this unit, other members of the defense will need to step up. Defensive end Chris Walker is an example of another player whose performance it is hoped will be elevated to another level in 2009.

2009 is really a wildcard when it comes to UT football. If things come together, and the players respond well to the Lane Kiffen system, the team could have a successful season which results in a 7-5 or even 8-4 record. However, a 6-6 or even 5-7 repeat season would not be shocking given the lack of any consistency at QB, and the holes Kiffen has yet to fill.





---
Other Tennessee Volunteers Football Pages
---
What do you think?

We'd love to hear your comments and/or opinions. If you submit them here, other visitors can read them, rate them and comment on them. An e-mail address is not required.

---
Return to Home Page
Alabama Crimson Tide Football
Arkansas Razorback Football
Kentucky Wildcats Football
Ole Miss Rebels Football
Mississippi State Bulldogs Football
South Carolina Gamecocks Football
Auburn Tigers Football
Georgia Bulldogs Football
LSU Tigers Football
Florida Gators Football
Vanderbilt Commodores Football
From Tennessee Vols Football to SEC Sports
---
SEC Sports Blog | SEC Football | SEC Basketball | SEC Women's Basketball | SEC Baseball | SEC Track and Field | SEC Swimming and Diving | SEC Tennis | SEC Golf | SEC Gymnastics | SEC Soccer | SEC Softball | SEC Volleyball | Best College Sports Conference | SEC vs Big Ten Debate | SEC Sports News | Current SEC Sports News | SEC Sports Pictures and Videos | SEC Sports Fan Forum | College Football Association | SEC Sports Fan Trips | 2008 SEC Football Tickets | Fathead | College Sports Tailgate Party Shop | College Sports Merchandise | College Sports Apparel | SEC Sports Fan Store |
---
Return to Home Page
About Us | Contact Us | Site Search |
---