Memphis - Liberty Bowl Trip Tips
It's Georgia vs the University of Central Florida in the 2010 Liberty Bowl. It'll be played on Dec. 31, New Year's Eve. Here's our Georgia vs UCF Liberty Bowl Preview.
With the rise of the Memphis Tigers to being one of the better football programs in Conference USA, along with the popularity of the Liberty Bowl, Memphis is becoming somewhat of a football hotbed (although it is to be certain that the football flashpoint in the state of Tennessee remains embedded in Knoxville). However, Memphis is clearly a city tremendously stocked in cultural and culinary lore. If you ever want to take a break from football, there will be no shortage of things to do and places to go.

It may not be for everyone, but if you are in Memphis, the one attraction that you have to at least consider visiting is that of Graceland, the 14 acre estate of the late musical legend, Elvis Presley. Over 600,000 visitors annually visit Graceland. A visit to the site, which has been registered as a national historical landmark, includes a complete tour of the mansion, which will provide fans of Elvis (or of music in general) with an intimate look at the life of the late legend. In addition, Graceland features a constantly changing series of exhibits and displays. Tickets aren't cheap (they range from $28pp to upwards of $60), but if you are an Elvis fan, it is worth it. http://www.elvis.com/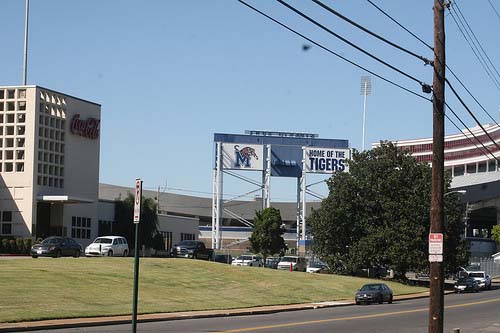 The next great abandoned sports arena. Built in 1965.

If you are still in a music frame of mind, there is no better place to go to get a real feel for all of the musical mastery that Memphis has been famous for than the Memphis Rock N' Soul Museum. The Rock N' Soul Museum, located on the famed Beale Street, offers a comprehensive look at the entire history of music in Memphis, from the early years in the 1930's, through the golden era of the 50's and 60's, to the modern day. The museum features a digital audio tour which features 300 minutes of information and over 100 songs, as well as a multitude of displays and exhibitions. Tickets are very reasonably priced, most under $10. http://www.memphisrocknsoul.org/

If you are looking for a fun place to take the kids, the Memphis Zoo is one of the most family friendly attractions in Memphis. The Zoo, which was opened in 1906, features over 3,500 animals representing over 500 species, and is spread over 76 acres of land. While a big chunk of the zoo is devoted to the traditional zoological displays, the Zoo also features a constantly rotating series of new and unique exhibits. The zoo is open every day, except for Christmas (and Christmas Eve) and Thanksgiving, and tickets range from $8.00 - $13.00. http://www.memphiszoo.org/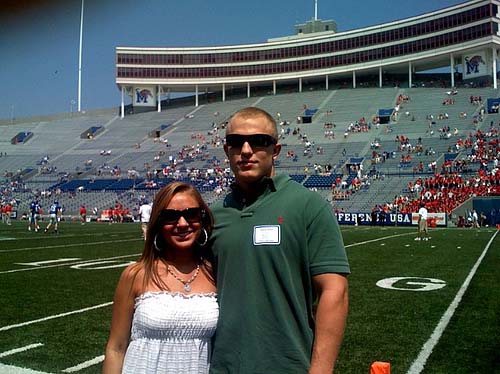 Memphis Liberty Bowl Stadium.

If all of this sightseeing makes you hungry, then there really is only one type of food that you have to have. It's the food that Memphis is famous for. It is BBQ. And the #1 place for BBQ in Memphis may just be Corky's. Corky's (http://www.corkysbbq.com/), known for its savory ribs and succulent pork shoulders (cooked for over 22 hours), has been consistently voted as some of the best BBQ in the city. And although it has become a franchised operation, Memphis is where it began, and Memphis is where it is best.

To "Name Your Own Price" on flights hotels and car rentals, click

---
Memphis - Liberty Bowl Trip Tips
Memphis - Liberty Bowl Trip Tips
Memphis - Liberty Bowl Trip Tips

Have A Great Trip Story To Share?


Do you have a great story about this? Share it! An e-mail address is not required.
By
Mo Johnson
, Copyright © 2006-2017 SECSportsFan.com