2008 VANDERBILT COMMODORES FOOTBALL
---
Looking info for Current Vanderbilt Commodores football team? If so, go to 2010 Vanderbilt Commodores Football.
---
Vanderbilt got their bowl bid; then they got a bowl win!! The Dores' beat the ACC's #2 team, Boston College, at the Music City Bowl in Nashville. With the 16-14 win, Vanderbilt finishes the year with a winning (7-6) record.
That was Vandy's first bowl victory in 53 years. And, the 2008 team's 7-6 record is the first winning record for a Vanderbilt football team since 1982! So, lot's of history made by Bobby Johnson's team this year. Of course, at one point this season they were undefeated and ranked 14th nationally. Very nice that the great effort ended on a high note.
This was supposed to be a transition/down year between the 5-7 2007 team and the upcoming 2009 team which is projected to be one of Vandy's best in a long time. So, now is the time to get your
2009 Vanderbilt Commodores Football Tickets
and
Vandy fan apparel
.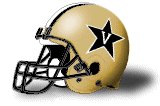 VANDY DID IT!! Congrats to the Vanderbilt Commodores. Their big win at Kentucky qualifies them for a bowl game for the first time in over a quarter century!!
It also probably assured them of a 4th place finish in the SEC East. Well deserved. We project Vandy will go to the Music City Bowl to face an ACC opponent -- maybe VA TECH?
Prior Discussion:
Well, things looked so bright a few weeks ago. Now, not so much. First, the close loss at Mississippi State took a bit of the luster off the season. Then, the loss to Georgia (again on the road) was another cold slap of reality. Last week, Vandy faced a pretty good Duke team. A win would have made the Dores' bowl eligible for the first time in a quarter century.
The game was at home. If Vandy ever wanted a bowl bid, they needed to win that game. They lost 10-7. Vanderbilt has 4 games left in the season. However, they will be the underdog in each. Let's hope they can pull off one more upset and get a bowl bid. Go DORES!!
Vanderbilt surprised everyone this year. However, after starting out 5-0; Vandy is now 5-3 and 3-2 in the SEC. You have to go back to 1943 to find a Vanderbilt football team that was 5-0. Vanderbilt even beat Auburn (first time since 1955) on national TV. Even their star QB Chris Nickson was injured and knocked out of the game. No matter, Mackenzi Adams came in and was spectacular. Wow!!
Congrats to Vanderbilt linebacker Patrick Benoist (SEC Defensive Player of the Week) and Vandy punter Brett Upson (SEC Special Teams Player of the Week) for their huge games against Auburn. Last week it was Commodore safety Ryan Hamilton who was named the NCAA College Football Defensive national player of the week with 3 inteceptions against Ole Miss including one he returned for a 79 yard TD.
My only question now is just how good Vanderbilt is. Will they beat Kentucky; Tennessee? Maybe. One thing for sure, the 2008 Commodores Will be exciting to watch.
We predicted last season that the Black and Gold would have a winning season and get a bowl bid for the first time in 25 years. It didn't quite happen. They ended up 5-7 (1 win shy of qualifying for a bowl). The one point loss to Tennessee was tough to take as was the 3 point loss to Georgia. Vanderbilt could have easily won either of those games. Should have won one of them....
Vanderbilt Commodores Football has made great strides the past year in moving up in the football world into the land of respectability. Respectable even in the SEC.
But, Vandy will always be Vandy. It is a school known for its academics more than its sports . And, certainly the Dores' will never be a football power. And, this year will be a step back down the ladder -- we think.
Gone is All-American Wide Receive Earl Bennett. Vandy cannot replace him. In fact, the Vanderbilt football team only has one player listed on the 1st and 2nd Team 2008 SEC Preseason Team. That player is Defensive Back DJ Moore.
Then there is the schedule. It's not really particularly tough for an SEC schedule. But, for Vandy, it's plenty tough. The Commodores' schedule includes 7 opponents that went to a bowl game last season. The teams are Auburn, Mississippi State, Georgia, Florida, Kentucky, Tennessee and Wake Forest.
You can catch Vandy live on national TV early in the season. The Commodores home opener versus South Carolina on September 4, 2008 will be played before an ESPN audience. This will be the Dores' first apearance on ESPN since the 2006 season when they faced Michigan at Ann Arbor.
Prediction:
1-7 in the SEC; 4 - 8 overall. Last in the SEC East. Might be 50 years before Vandy makes it to a bowl game.
Shouldn't Vanderbilt and Clemson switch conferences? Think about it - Vandy, good academics; good basketball; bad football. Clemson - just the opposite. Need to Swap em.
YES WE WERE VERY, VERY WRONG!!
And, we're happy to admit that. Go Dores!!
2008 Vanderbilt Commodores Football Schedule
8/28 at Miami (Ohio)
9/4 South Carolina
9/13 Rice
9/20 at Mississippi
10/4 Auburn
10/11 at Mississippi State
10/18 at Georgia
10/25 Duke
11/8 Florida
11/15 at Kentucky
11/22 Tennessee
11/29 at Wake Forest
2008 Vanderbilt Commodores Football Roster
2008 Vanderbilt Commodores Football Roster
Head Coach:
Bobby Johnson; 15th season as coach, 7th at Vanderbilt (80-86 .482) (Clemson Grad)
Stadium:
Dudley Field (39,773)
Get Vanderbilt Commodores
Merchandise and Apparel
,
Tickets
, and
Baseball Caps
from these links or visit eBay below.
---
More Vanderbilt Football Pages:
What do you think?

We'd love to hear your comments and/or opinions. If you submit them here, other visitors can read them, rate them and comment on them. An e-mail address is not required.

---
Alabama Crimson Tide Football
Arkansas Razorback Football
Kentucky Wildcats Football
Ole Miss Rebels Football
Mississippi State Bulldogs Football
South Carolina Gamecocks Football
Auburn Tigers Football
Georgia Bulldogs Football
LSU Tigers Football
Tennessee Volunteers Football
Florida Gators Football
From Vanderbilt Dores Football to SEC Sports
---
SEC Sports Blog
|
SEC Football
|
SEC Basketball
|
SEC Women's Basketball
|
SEC Baseball
|
SEC Track and Field
|
SEC Swimming and Diving
|
SEC Tennis
|
SEC Golf
|
SEC Gymnastics
|
SEC Soccer
|
SEC Softball
|
SEC Volleyball
|
Best College Sports Conference
|
SEC vs Big Ten Debate
|
SEC Sports News
|
Current SEC Sports News
|
SEC Sports Pictures and Videos
|
SEC Sports Fan Forum
|
College Football Association
|
SEC Sports Fan Trips
|
2008 SEC Football Tickets
|
Fathead
|
College Sports Tailgate Party Shop
|
College Sports Merchandise
|
College Sports Apparel
|
SEC Sports Fan Store
|
---
Return to Home Page
About Us | Contact Us | Site Search |
---