Posted By Kory Kinslow in SEC Basketball
Apr 08, 2014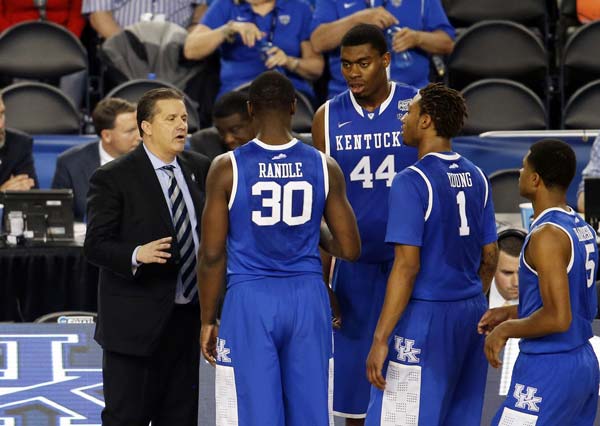 The Uconn Huskies won the NCAA Championship of Men's Basketball tonight by defeating the Kentucky Wildcats by a narrow margin. Uconn came out of the gates strong and while Kentucky made run after run, the Huskies proved to be more experienced and mentally tougher. The game really came down to the inability of Kentucky to make free-throws. It could have simply been nerves. Randle did not play his best game, but I felt that Young showed that he too, will be a major factor in the NBA in the future and I'm sure in the draft this summer.

Posted By Kory Kinslow in SEC Basketball Blog
Apr 03, 2014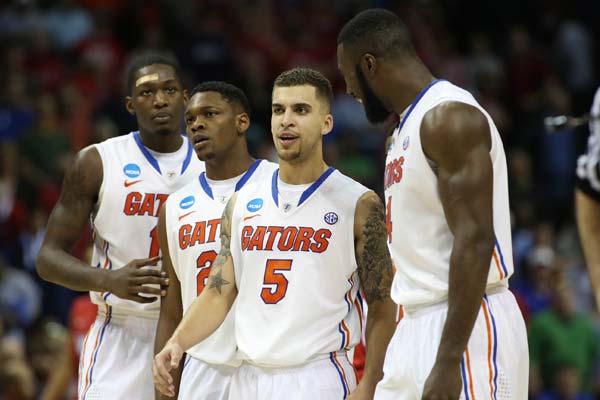 The season has come down to it's final four, and to the shock of many, the SEC has two teams left standing. This tournament did not go the way most picked, but Kentucky may just be the shock of the tournament. Florida was the number one overall seed and most prognosticators had picked them to get the the round of four. Kentucky was given an eight seed and had to beat undefeated Wichita State and Louisville, before defeating Big Ten Power and number 2 seed Michigan to get to the semi-final round.

Posted by Zach Gilliand in NCAA Basketball Blog
Apr 02, 2014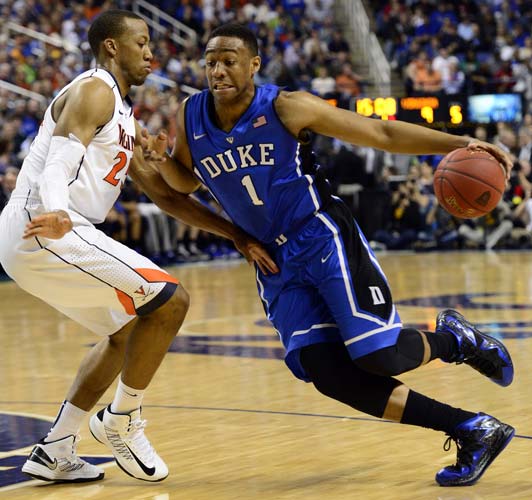 Freshmen players are always exciting in college basketball, but the one-and-done rule is hurting the game because of a lack of identity and continuity. This season, we have seen guys like Jabari Parker, Andrew Wiggins, Julius Randle, and Joel Embiid steal the highlights on SportsCenter, but is this good for the image of college basketball?

Posted by Kory Kinslow in SEC Basketball
Mar 31, 2014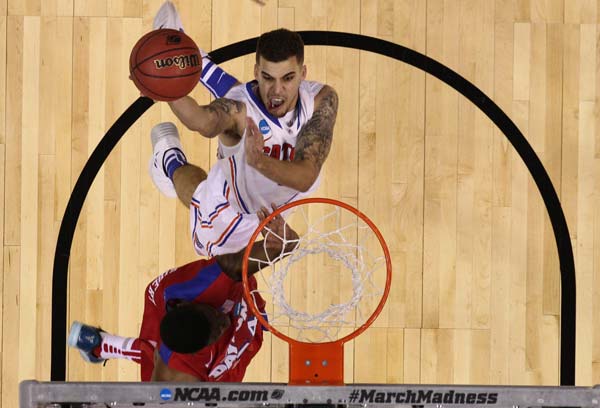 The first night of the Sweet 16 saw the SEC team that actually got respect, with Florida playing 4 seed UCLA. UCLA kept it close for a while, but Florida ended up dominating the second half with a 79-68 win for the Gators. The SEC Player of the Year and SEC Tournament MVP Scotty Wilbekin took over in the second half after a sub-par first half. He showed the toughness that has propelled this Florida team all year round and won them the overall number 1 seed in this tournament.

Posted by Kory Kinslow in SEC Basketball
Mar 25, 2014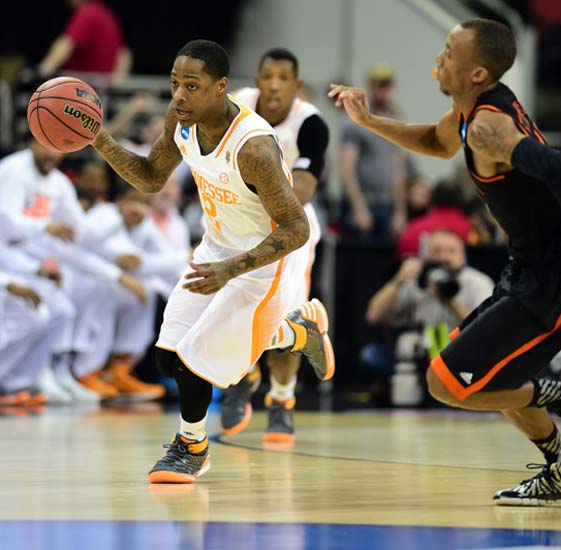 SEC (men's) basketball seems to get no respect. Well, that may be about to come to an end. Which conference do you think has the best record in the 2014 NCAA Basketball Tournament? ACC? Big East? Big Ten? No, no and no. It's the SEC with a perfect 6-0 record through the first two rounds. In fact, really the SEC is 7-0 as Tennessee had to win a "play-in" game to get into the field of 64.

Posted By Zach Gilliland in SEC Football Blog
Feb 19, 2014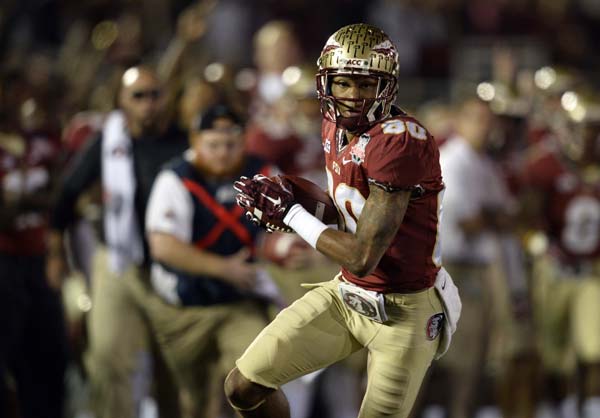 While I don't think Florida State is on their way to a dynasty, I don't see anyone else contending with Florida State for two reasons: what they return and their schedule. That makes them good college football picks for next season.

Posted By Kory Kinslow in SEC Basketball Blog
Feb 17, 2014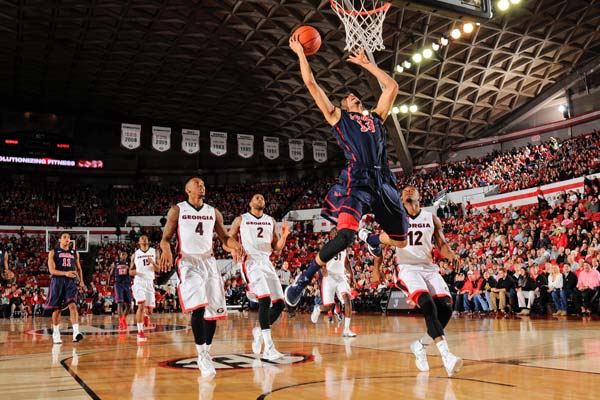 At this time in the season we see two teams firmly in the NCAA tournament. Kentucky figures to be in anywhere from a 3-6 seed. We then see Florida qualifying as a 1 seed. After that it's up in the air for the rest of the SEC. You've got to figure that Georgia, Ole Miss, Missouri, and Tennessee are the teams that are battling right now. Just below them we have LSU and Arkansas.

Posted by Kory Kinslow in SEC Basketball
Feb 10, 2014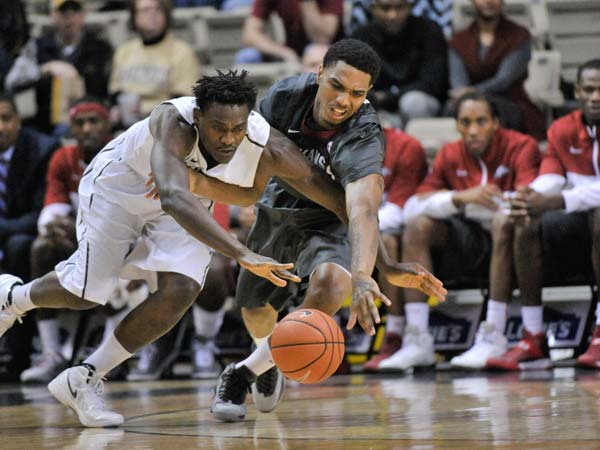 At this point in the season ESPN has Tennessee, Missouri, LSU, Kentucky and Florida making into the SEC tournament. It leaves out Arkansas with a 44 BPI and Ole Miss with a 61 BPI. This week could make or break many of these teams. Florida travels to Tennessee. Tennessee cannot afford a home loss, but it's Florida and the hardest test they will face at home.

Posted By Kory Kinslow in SEC Basketball Blog
Feb 06, 2014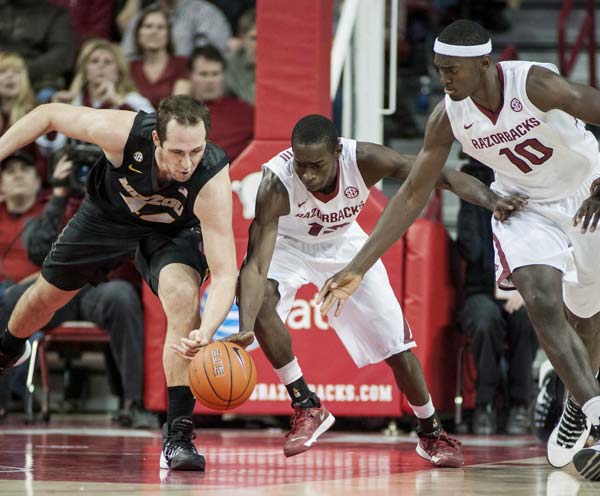 The SEC is beginning to shake out. We can now see clear lines being drawn. The two teams at the top will stay that way and make the NCAA tournament and probably make deep runs. Florida just seems to be way ahead of the curve in this league. Kentucky can beat any team in the NCAA on any given night. They are young, do make mistakes, but have potential to be a Championship contender.

Posted By Kory Kinslow in SEC Basketball Blog
Feb 02, 2014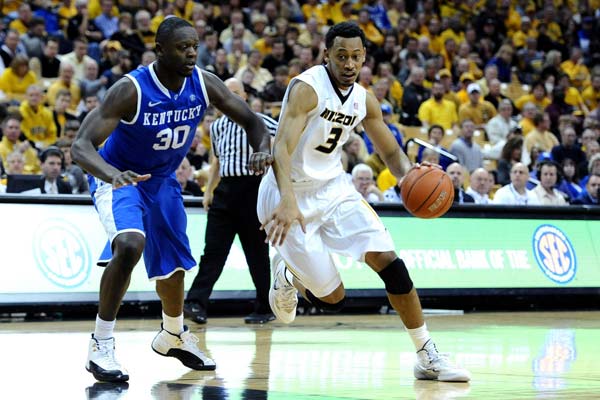 The Missouri Tigers have a 2 game winning streak and now have the second best over-all record in the SEC and are fourth according to overall standings with a 4-3 SEC record and 16-4 over all record. This is a team that we all thought would be tournament bound in non-conference play, but a sub par performance early on in SEC play did not look like it would end soon.

SEC Sports are the best college sports in America for one reason.
You and me. The fans. SEC sports fans are the most committed, passionate, intense; indeed, FANatical fans in America.
Football is the favorite sport of SEC Sports fans but during the off season you might find them playing some blackjack online. They have a strong sense of competition which makes them sharp blackjack players. That doesn't mean they won't play less competitive games like online slots sometimes too though. After all they could get lucky and win a jackpot that would pay for their season tickets!
Whether by foot, vehicle
or boat
SEC Fans always arrive ready to cheer and

have fun
by the tens of thousands

(Thanks to utsports.com for photos 1, 3, 4 and 7 above. Thanks to Roy Gullem at flickr.com/photos/roygullem for picture # 5. Thanks to flickr.com/photos/lordsutch/274837524 for photo # 6. Thanks to Pealco at flickr.com/photos/pealco/407910 for photo #8. Finally, thanks to flickr.com/photos/nickgreene556 for photo #2. Some rights are reserved for all of these photos. A story about the BAMA trailer photo can be read by clicking Roll Tide Trailer Story)


Because of the support of their fans, 
Southeastern Conference (SEC) schools (overall) have the biggest and best stadiums, athletic facilities, coaches, athletes, sports tradition, and history. 
When an SEC football or basketball team plays a home game, that game is probably the biggest thing going on in the entire state at the time. 
No other conference has that kind of fan support. So, SEC sports is what it is (the best) because of its fans. 
Our SEC Fan Store, and sources for SEC Championship Tickets, and Trip information might even save you some money. 
SEC Sports Fan is the Only Fan Site that Covers Every SEC Sport!!
SECsportsfan.com provides perspective on the SEC that you can get nowhere else. That includes an overview of every major college sport. Of course we cover football, basketball and baseball -- in depth. But, we also cover the sports no one else does like SEC Softball, Swimming, Gymnastics, Tennis, Golf, Soccer -- all of them. No other SEC fan site covers all the sports Southeastern Conference teams compete in. We do!!
While the Southeastern Conference is the best sports conference overall, sorry, it is not the best in every sport.
We rank the SEC in comparison to other conferences in each sport and tell you why. No one else (on the web or elsewhere) does this.
If you want to quickly get to the heart of the matter, click The SEC is the Best College Sports Conference and you'll find out why.
We also provide an analysis of every team in every sport at every SEC school. And, we rank them--so you know which team is the best and which team has work to do.
To find out how each Southeastern Conference school stacks up overall in the conference, click here: Which is the Best SEC Sports College?  For info about the European version of "football" check out europa league betting.
You will find hundreds of pictures and videos scattered throughout the site. We added current news pages for each school where you can find the latest HOT story about your favorite team -- updated 24 hours a day!
We've also added new specialty Apparel; Merchandise; Tailgate Gear; and, Fatheads to go along with our basic Stores.
We are partners with the Intercollegiate Football Researchers Association and added their home page to our site. You can join them for free at College Football Association.
College sports betting is lucrative, especially in Canada where Loto-Quebec sports are legal for wagering, including SEC Football or Basketball.  For placing bets with real money, we recommend sports sites that accept echeck to expedite your Canadian payments.
Note that a recent slot machine study in Ontario showed that sports betting represented the minority segment of problem gambling.  The worst vertical was real money slots, according to a canadianslots.ca addiction study. The psychology of sports betting and Canadian slots for money are of course very different. 
We also have partnered with SEC Talk to bring you a full-fledged "real-time" fan forum.
The big story of the month in the SEC is posted at SEC Story of the Month.
Our SEC vs. Big Ten Debate forum has become a popular destination for visitors to this site. Check it out and you'll find out why.
We are always adding new stuff to our site, so our SEC Sports Blog and RSS Feed gives you an option to quickly view recent updates to the site.
Sports Writers Needed: We are looking for college sports writers (especially SEC football writers) to write or blog about their favorite teams. If interested, go to SEC Sports Writer.
Click on the sport that interests you in the Navigation Bar to the left, and from there you will find links to individual teams. We now are the only site in the world (as far as we know) that has a separate page dedicated to every SEC team in every sport. Usually multiple pages. 

You can read our site policies, including our privacy policy at Terms of Use. You can also read more About Us or Contact Us if you have comments about the site; information to contribute or want to advertise here. 

If you have sports interests outside the SEC, check out our sister sites Best All Time Sports and The Best Sports Blog.  And, if you live in Northern Virginia, these guys can help you out for your next tailgate: Fairfax, VA Pizza Delivery.

After you've looked around the site, you'll know why we say SEC Sports Fans are the Best Fans in the World! 
By
Mo Johnson
, Copyright © 2006-2014 SECSportsFan.com