When one discusses college basketball's most legendary programs, the Kentucky Wildcats are always a headliner. Easily the most successful basketball program in the football-crazed SEC; the Wildcats are also the strongest program of all time nationally. This designation comes by virtue of both the Wildcats statistical achievements as well as the mystique that has surrounded the program since its first golden age under Adolph Rupp half a century ago.
Looking at the Greatest Of All Time (GOAT) question in pure number terms, the Wildcats are an obvious frontrunner. Their two thousand plus wins, seven NCAA tournament titles (in eleven showings), and thirteen final four appearances showcase their enduring presence on a national stage. Additionally, their record twenty five (yes your read that correctly) SEC tournament titles along with an additional fifty tournament appearances have marked them as the class of the conference for the better part of the last seventy years.
However, GOAT answers should never be about statistics alone. That said, the Wildcats arguably grade even better on their intangibles (at least historically) than on their statistical accomplishments. Beginning, in 1903 (which marks its status as one of the oldest major programs) Kentucky first rose to national prominence with the 1921 "Wonder Team" which won the Southern Intercollegiate Athletic Association tournament. Following this, the team continued its run of excellence during the late 1920's tenure of teamwork-oriented John Mauer. The "Mauermen" as Kentucky's group of supercharged utility players was called, compiled a 40-14 record between 1928-1930 and made the program the class of the SEC.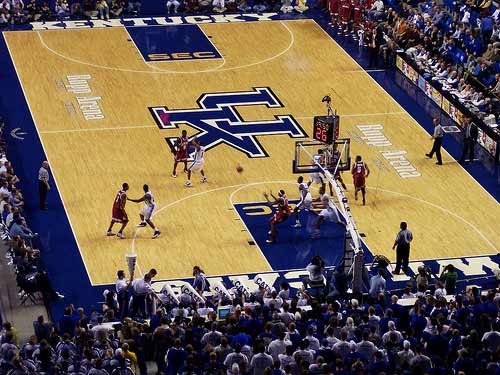 University of Kentucky Wildcats Rupp Arena
Thanks to LP Quilts at flickr.com for the picture .
---
It was under legendary coach Adolph Rupp, who took over the program in 1930 and ruled it with a Bear Bryant-esque fist until 1972, that Kentucky became the greatest college basketball program in the country. Though unapologetically racist (as his hatred of black players in the 1950s and 1960s attested), completely dictatorial, and hardly a moral measuring stick by today's standards, Rupp understood college basketball better than any coach of his generation. In forty two years of coaching, Rupp accounted for four of the programs NCAA titles and seven of its final four appearances and won thirteen SEC tournament titles. However, while the program was easily the strongest in the nation throughout the 1930s, 1940s, and 1950s, it declined throughout the 1960s as Rupp lost touch with the athletic, multiracial direction college basketball was headed in and his Wildcats lost their talent edge. Under Joe Hall, who coached the program through 1985, it regained some of its luster with a 1975 final appearance and subsequent 1978 title, but was never dominant nationally and struggled throughout the 1980s. However, the program revived into a 1990's powerhouse as it made three consecutive finals in 1996 and 1998 (winning the bookends under Rick Pitino and then Tubby Smith) before entering a period of significant decline beginning in 2003. This culminated in a disastrous 2008 season which saw the Wildcats miss the NCAA tournament for the first time (not including violations) in decades.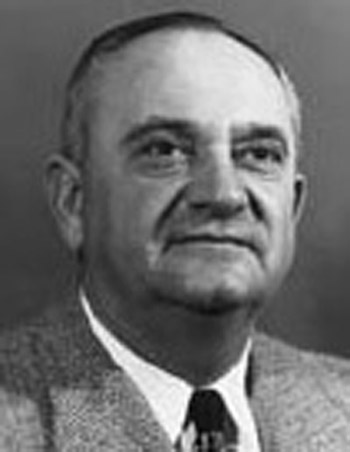 Legendary coach of UK Adolph Rupp
Thanks to wikipedia.org for the picture .
---
However, with the hiring of coaching and recruiting guru John Calipari, who brought top prospects John Wall (PG) and DeMarcus Cousins (PF) to Kentucky, the Wildcats are poised to make a "worst to first" turnaround in 2009 as they started the season 19-0 and made it to the #1 ranking (before losing to South Carolina).
Looking forward, while Wall is almost certainly a one and done college player, his backup, Eric Bledsoe, also has lottery talent and is likely to be around for the 2010 season. That said, the outlook is not entirely rosy as Calipari has seen Final Four trips at his last two stops revoked by the NCAA and a similar occurrence at Kentucky would certainly damage the programs' gleaming legacy. Lastly, the program has not, either historically or in the recent past, been known to manufacture great NBA talent.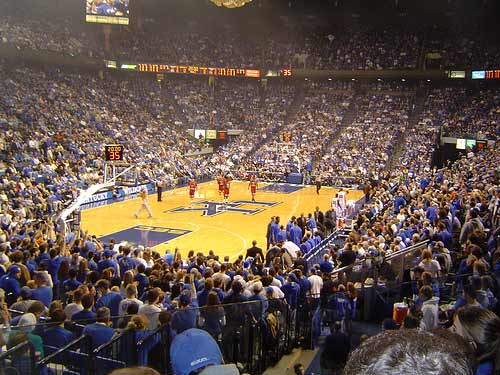 UK vs. South Carolina at Rupp Arena
Thanks to Sonnett at flickr.com for the picture .
---
With seventy years of data to work with, the best NBA players produced by the school have been, in order, Dan Issel, Rajon Rondo, and Antoine Walker. Whether or not Coach Cal, known for producing NBA stars during his time at Massachusetts and Memphis, will change that statistic, remains unknown.
Until that point though, Kentucky's legacy remains largely untarnished. As a result, the Wildcats rank at the top of the GOAT discussion in college basketball based on a combination of their enduring longevity, unique mystique, and ever-growing list of statistical achievements. UK is simply the best all-time college basketball program.
Here's a contrary view:
UCLA is the best all-time college basketball program
.
OTHER COLLEGE BASKETBALL PAGES
What do you think?

We'd love to hear your comments and/or opinions. If you submit them here, other visitors can read them, rate them and comment on them. An e-mail address is not required.

---
From Best-All Time College Basketball Program to SEC Sports | SEC Sports Blog | SEC Football | SEC Basketball | SEC Women's Basketball | SEC Baseball | SEC Track and Field | SEC Swimming and Diving | SEC Tennis | SEC Golf | SEC Gymnastics | SEC Soccer | SEC Softball | SEC Volleyball | Best College Sports Conference | SEC Bowl Predictions | BCS Controversy | SEC vs Big Ten Debate | SEC Sports News | Current SEC Sports News | SEC Sports Pictures and Videos | SEC Sports Fan Forum | College Football Association | SEC Sports Fan Trips | College Sports Tickets | Fathead | College Sports Tailgate Party Shop | College Sports Merchandise | College Sports Apparel | SEC Sports Fan Store |
---
Return to Home Page
About Us | Contact Us | Site Search |
---