Vanderbilt Commodores Surprise their own Fans as Much as Anyone - College Baseball Champions
by Kory Kinslow
In the history of all things men's sports at Vanderbilt, there has never been a National Championship. They've done a lot of great things, but National Champ has never been put next to a men's sport for the Commodores. That ended this summer as the Vanderbilt Baseball Team won it's first championship. They came through in ways that probably shocked, surprised, and baffled even the players on the team.

Vanderbilt had a good season and a very good post season. In what has arguably been their best men's sport for years, they had to go through several lineup changes and three times fought off elimination in the tournament. This was a team that made it on changes. Changing lineups and changing roles on the team. They also made it on smart choices by their manager. This was very fitting, as we all know Vanderbilt as more of an academic school than one of sports heroes.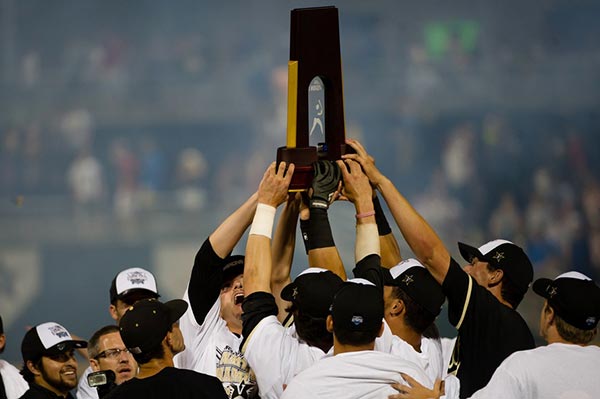 Every person in the lineup was changed the night before the last game to put Vanderbilt in a position to do what they had never done, win a National Championship. They needed more runs and they got them. The one player who did not change spots was Swanson. Norwood ends up being in the right spot at the right time for what ended up being an eighth inning home run that would give Vandy the lead for good. Good thinking, good pitching, and timely hitting won the game.
Vanderbilt came through as a team of destiny. They showed that a team with little tradition, as far as Championships go, can still pull it out when they play baseball the way it was meant to be played. This was a school who had been so close, so many times in baseball, but never could quite get the big wins. That all changed this year and they brought the title home to the SEC and Vanderbilt.
It's not too early to look for NCAA Baseball tickets at
Ticketbis
.