Worlds Best Alabama Football Fans
By Wes Snoddy

Son Travels From Korea To Surprise Dad With Tickets to Alabama vs Texas A&M Game.
I've been a Bama fan since birth and an all around SEC fan as well! My father and grandfather both went to Alabama and I was raised to Roll with the Tide!
I currently live in South Korea (for the past five years teaching). My dad and I have had to Skype and make long distance phone calls while I have watched games at 4am or 5am through the blurring weak streams that I have access to on the internet.

So we have had to Skype or make expensive calls during the games. It takes a lot to wake up! Never the less, we have yet to miss a game together. Sad fact is, we haven't been to an actual live game together!!!!

I am going to tell him that I'm coming to America. But the cheapest flight is to Texas. So he should meet me there for the weekend to watch the game in a hotel from Dallas. I am coming FROM KOREA just for the weekend and this game! That's a $1,600 flight plus tickets!!!

It is the first time that my Dad and I have been able to go to a game together. I am surprising my father with the two tickets that I bought for the Texas A&M game at College Station.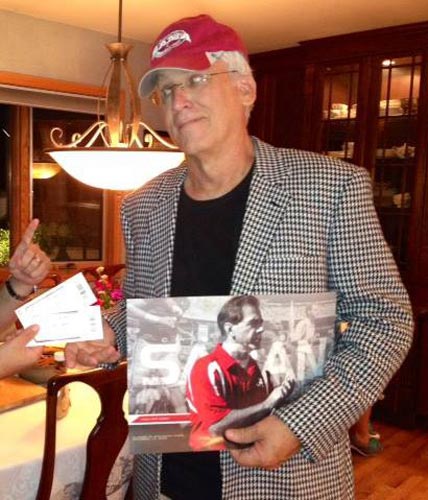 I made T-shirts that say "It's all about the PROCESS" in both Korean and English for us to wear at the game!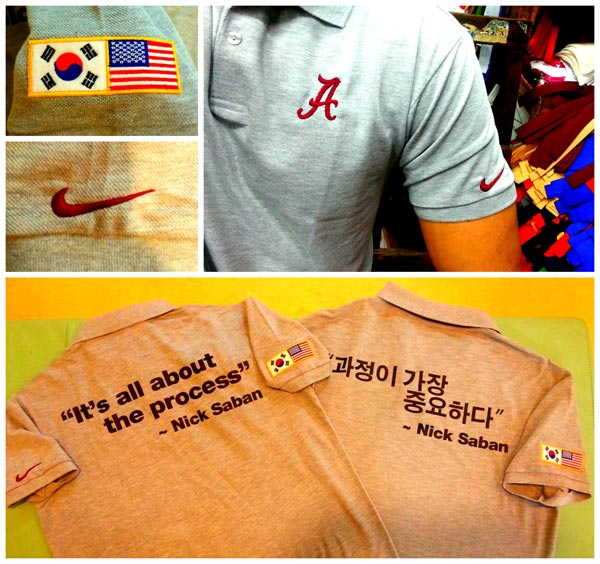 My brothers (Martin and Eric) and mom (Nina) father (Bill) have never missed a game together even though we have all lived overseas at different times.

My Mom's side went to Auburn and Dad's side all went to Bama. Strange Rivalry Family! Mom born in Tennessee and grew up in Florida. Father went to Vanderbilt and then transferred to Alabama. SO WE HAVE THE SEC nearly covered!!

It's not just about Bama. It's about the fact that the SEC has old and new rivalries that consistently bring the nation and the world together!

Love of Alabama Football has really kept me close to my family even though I live a world away!!
[Editor's Note:  Thanks Wes for sending this story in.  After reading it, we picked the Snoddy's as the "World's Best Alabama Football Fans" -- at least for today!!]
What do you think?

We'd love to hear your comments and/or opinions. If you submit them here, other visitors can read them, rate them and comment on them. An e-mail address is not required.

By
Mo Johnson
, Copyright © 2006-2017 SECSportsFan.com