Who Has Chances for the NCAA Tournament Out of the SEC Men's Field
By Kory Kinslow

First of all there are the two obvious teams.  Florida will be in the tournament and will probably be a three or four seed.  You might be looking at a higher seed if the conference was tougher.  With no big wins in conference, unless they defeat Kentucky, they will be no higher than a 2, but 3 is more likely.  If Kentucky were to defeat Florida along with the rest of their conference schedule, they be able to pull off a 3 seed, but I'm thinking more of a 4 or a 5 seed.  Who's left, you may ask?
Well, let's start with Ole Miss.  They seem to be doing well in conference play.  They could be playing in the tournament as a 4-8 seed.  I know that's vague, but this has turned out to be a vague conference.  Georgia is doing well in conference, but can they keep it up and was their non-conference record good enough?  If Georgia gets in it's going to be somewhere around an 8-10 seed.

After these teams, well it's a toss-up.  We have teams playing well in conference that weren't in non-conference and visa-versa.  Two teams we probably all thought were for sure in this year are Arkansas and Missouri.  Neither of these two teams is doing themselves any favors this far in conference.
If Arkansas can't win 2-3 of it's remaining road games and hold up at home, they won't make it.  Missouri just needs to win.  They need some key wins and to do well in the SEC tournament to make their case.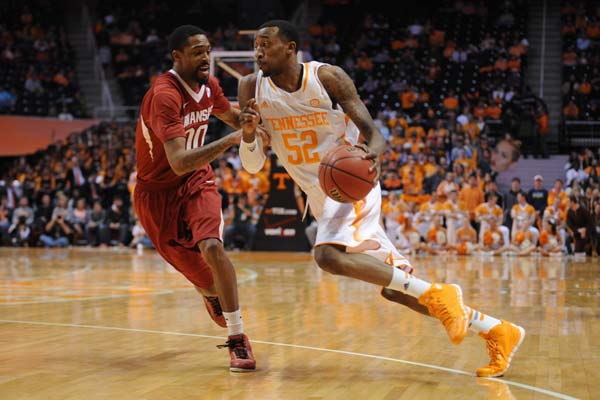 Mississippi State, LSU, Tennessee, and Texas A&M would all seem to be on the bubble with Arkansas and Missouri.  They are all doing better in conference than those two teams, which speaks well for their SEC tournament chances.
Whoever can hold serve at home and pick up a win over Kentucky or Florida is looking at getting in.  If any of these teams can pick up a win over Ole Miss, well that wouldn't hurt either.

The conference isn't what it used to be, but we should see 3-5 teams in the tournament.  For the conference's sake, let's hope it's five.


What do you think?

We'd love to hear your comments and/or opinions. If you submit them here, other visitors can read them, rate them and comment on them. An e-mail address is not required.

Who Has Chances for the NCAA Tournament Out of the SEC Men's Field to SEC Basketball Blog

By
Mo Johnson
, Copyright © 2006-2017 SECSportsFan.com