What in the World will Happen with the SEC After the Weekday Games?
By Kory Kinslow

At this point in the season ESPN has Tennessee, Missouri, LSU, Kentucky and Florida making into the SEC tournament.  It leaves out Arkansas with a 44 BPI and Ole Miss with a 61 BPI.  This week could make or break many of these teams.  Florida travels to Tennessee.  Tennessee cannot afford a home loss, but it's Florida and the hardest test they will face at home.
Kentucky plays Auburn, I see Kentucky handling Auburn easily.  Kentucky has started going deeper into the bench and playing with more experienced players.  I believe this has made Kentucky a more tournament ready team.  LSU must go to a dangerous Texas A&M team, but it just doesn't seem possible that this very strong LSU team walks away with a loss.

Ole Miss plays Alabama at Alabama.  I think that Bama can neutralize Ole Miss at home and comes away with the win.  The second biggest of the weekday games is going to be Arkansas going to Missouri.  I see this as a possible elimination game for the loser.  Missouri can not afford a loss at home and Arkansas is in desperate need of road wins to improve their resume and beating Missouri at Missouri would be just as big as beating Kentucky at home.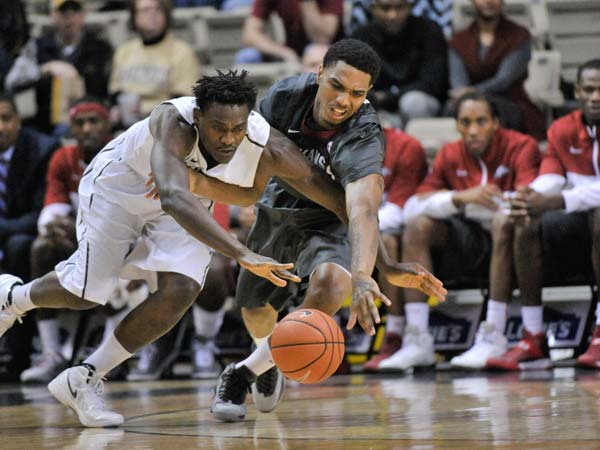 I don't know what ESPN will think after these games, but this is how I personally see it looking going into Saturday: Florida, Kentucky, LSU, Tennessee and Arkansas in.  I think this will still leave Ole Miss, Missouri, Georgia and Vanderbilt with ground to make up and not being able to lose more than a game or two if they want to make it in.

I think at this point it's going to be road wins, beating who you're supposed to beat at home, and a good showing in the SEC tournament to get into the NCAA tournament.


What do you think?

We'd love to hear your comments and/or opinions. If you submit them here, other visitors can read them, rate them and comment on them. An e-mail address is not required.

What in the World will Happen with the SEC After the Weekday Games to SEC Basketball

By
Mo Johnson
, Copyright © 2006-2017 SECSportsFan.com