The Crazy Chick-Fil-A Bowl
by Aaron Sass
When I was watching the Chick-Fil-A Bowl, I couldn't believe my eyes. Not because of former Heisman Trophy winner Johnny Manziel's 5 touchdown performance, but because I'm still not used to the Duke football team being good.

At one point Texas A&M trailed 38-17, but Johnny Football led them back as the Aggies won 52-48 in the highest scoring game in the history of the Chick-Fil-A Bowl, according to ESPN.

Manziel has likely played his last college football game, and is headed for the NFL draft. If this was his last game, he definitely went out on a high note, compiling 382 passing yards, 4 passing touchdowns, 73 rushing yards on 11 attempts, and 1 rushing touchdown. It also bodes well for the rest of the bowls, which you can look at college football odds to wager on this week.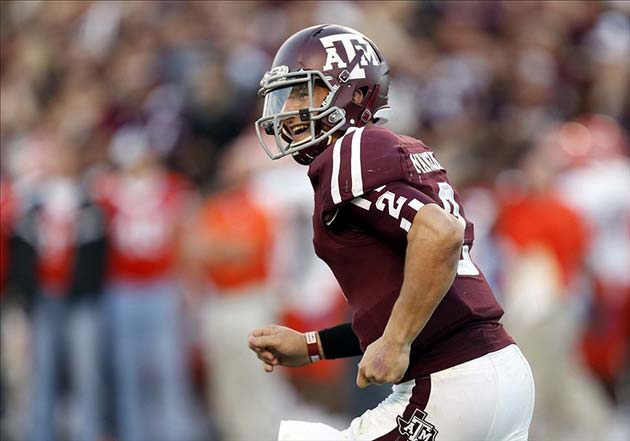 When Duke took a 41-31 lead into the fourth quarter, they looked to have the game under control for the most part. Texas A&M's defense finally got their first stop of the game in the second half as they stopped Duke when they went for it on fourth down on the Aggies 35. Manziel then led the offense to a score as he evaded the Duke defense and dumped a short pass to Travis Labhart who scored his third touchdown of the game.
Duke head coach David Cutcliffe had this to say about Manziel evading defenders "It looked like we had him down three times. He's just strong, so strong."
The Blue Devils quarterback Anthony Boone passed for 427 yards and 3 touchdowns. However, he ended up throwing two crucial interceptions which lead to Duke's demise. Boone had this to say about one interception in particular "It hurt, it was a very unfortunate play on my part."
While Duke lost this game, they can still hold their heads up high as they had their best season in decades. Texas A&M on the other hand should enjoy it while they can, as Manziel will likely be heading for the NFL draft, which will be a huge negative for the Aggies.