The Color Barrier in Sports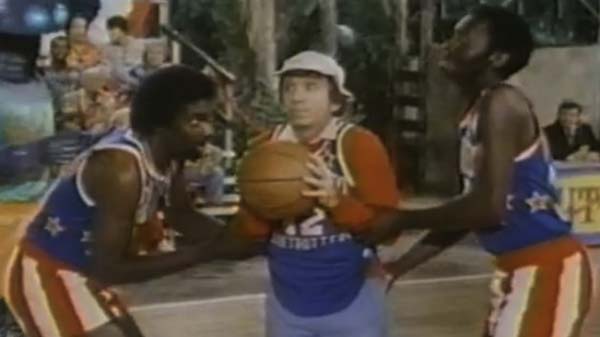 Color barrier in sport is still a topic under consideration. Racial discrimination is creating a barrier for many brilliant players of different sports. They are unable to play games due to this racial discrimination. But, in past many players have broken down the barrier. This paved the paths for many other players who wanted to play but were restricted due to these discriminations.

Among these, the first player is Jackie Robinson who breaks this barrier in sports. If you want to know who are these great players then continue reading this article.
Players who break the color barrier in sports:
Check below list of top 5 players who break the color barrier.
 
1. Jackie Robinson – He was the first player in the American history that breaks down the color barrier in Baseball. He was then considered for his bravery and magnificent base skills that make him prominent. During April, 1947 he broke this barrier and played on the fields to show his great hitting skills. He played in various major leagues and makes a long career of success.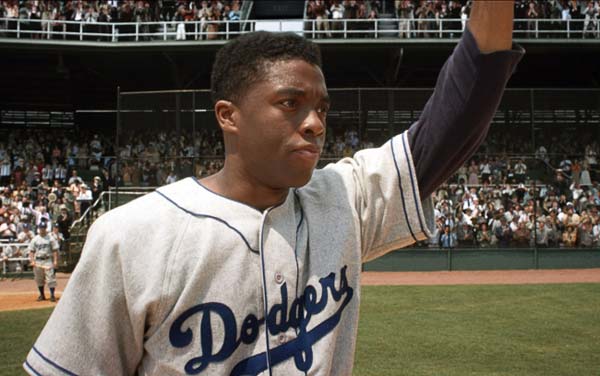 2. Tommie Smith - He breaks the record in 1968 while playing in the Olympic Games during 200 meter race. He broke past records and created a new record of 19.83 seconds to complete 200 meter race. The Black American was then started to rule on the meter races in the Olympic Games.
 
3. John Shippen – He was one of the best Golfers of his time that started playing Golf in the age of 16. During his first day in front of other golfers in 1896, he makes magnificent shots and become one of the top players of golf. He makes a total of 159 for all 36 holes and marks a higher place in history and African American due to his extreme talent and expert skills in such a young age.  Due to his extraordinary talent and effort,s he was one of those who break the carriers in Golf and now many great golf players are seen in the clubs that are playing big games regardless of their black color.

4. Althea Gibson – Not only men broke color barriers in games, but women equally put their efforts to break this color discrimination factor among Americans. One of these names if Gibson, who was best tennis player and she played well in all tennis tours around the world to prove her skills and to break the barrier of color. Throughout her study she was the best player of basketball and tennis, but was unable to learn available sports science courses due to financial crises.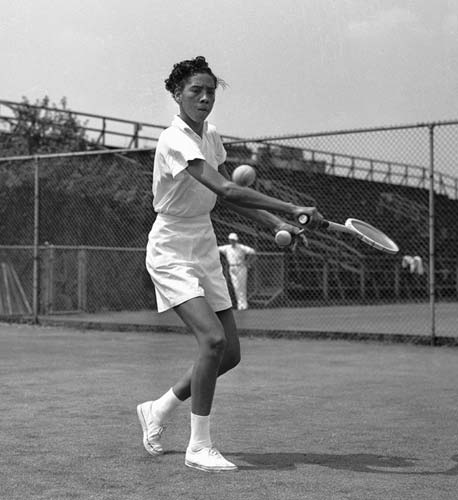 But after her education she consecutively won 10 National championships that gave her a chance to compete with tennis players of the worlds. Her efforts were appreciated nationally as well as internationally. She won French and Italian championships in 1955 and from there her international career as tennis player was started.

5. Jack Johnson – He was a great fighter from the age of 15. He used to play defensively in the start and then becomes aggressive with time. He won all the 16 to 20 rounds during various championships that made him a great player of his era. Not only this, but once in 1910 he was challenged by an American who want to prove that a white man is better than a black man, but he lost the game and Johnson proved that he is much better and more talented than him.

All these players tried to play well and they break the color barriers due to their efforts and extraordinary sports skills. None other than their confidence break the color discrimination and they make big names in history.

Author Bio:
Adeline Erwin is a fitness coach and health enthusiast living in Australia. She conducts free fitness classes for seniors at her neighborhood's community center.


What do you think?

We'd love to hear your comments and/or opinions. If you submit them here, other visitors can read them, rate them and comment on them. An e-mail address is not required.

The Color Barrier in Sports to College Sports Blogs

By
Mo Johnson
, Copyright © 2006-2017 SECSportsFan.com