The Bubble is King in the SEC
At this time in the season we see two teams firmly in the NCAA tournament.  Kentucky figures to be in anywhere from a 3-6 seed.  We then see Florida qualifying as a 1 seed.  After that it's up in the air for the rest of the SEC.  You've got to figure that Georgia, Ole Miss, Missouri, and Tennessee are the teams that are battling right now.  Just below them we have LSU and Arkansas.
I think it all will come down to the SEC tournament for most of these teams.  Missouri has the talent and showed it this week with two big wins.  Arkansas gave them all they could handle and they just fought and showed the heart that I think they may have lacked in other outings.  Ole Miss can play in a mess.  I say this to say that if you get in a scrap with Ole Miss, their ability to shoot and handle will propel them in.

Georgia did not do well heading into conference play, but their 8-4 record in SEC play has definitely given them a decent shot.  Tennessee has the big guys and a physical style that can win, but can we trust the guards to set these big guys up and will the guards give them the ball when it counts.  I left off Vanderbilt.  I don't think they have the skill, but don't count them out.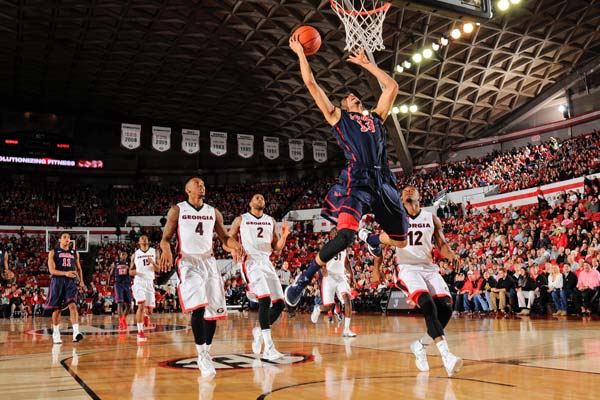 I simply think that they have to play harder.  LSU has the talent, but their play in big games is in question.  Arkansas has 2 OT losses and a loss this week to Missouri, on the road, by just one point.  You could say they can't play under pressure, or you could say that they're close to a break through.

Either way they have to win the rest of their road games, one being against Kentucky, and probably win two or three in the SEC tournament in order to qualify for the NCAA tournament.


What do you think?

We'd love to hear your comments and/or opinions. If you submit them here, other visitors can read them, rate them and comment on them. An e-mail address is not required.

The Bubble is King in the SEC to SEC Basketball Blog

By
Mo Johnson
, Copyright © 2006-2017 SECSportsFan.com