Tennessee Vols rumors: Out with Jones, in with Gruden?
Often one finds an online sportsbook proposition in which the odds are given as to which head coach is sitting in the proverbial 'hot seat' - i.e., dangerously close to getting fired. A current example of that would be Tennessee Volunteers head coach Butch Jones who, according to a "talking head" is on the verge of being replaced with Jon Gruden.


No, that talking head was not, sadly, David Byrne, but actually SEC Network personality Paul Finebaum, who told a caller on his show that he had "talked to someone, someone that I have a lot of trust in and that is connected deeply in that program and he said, 'If we lose this
Georgia
game, and something happens to Butch Jones, our first choice will be Jon Gruden."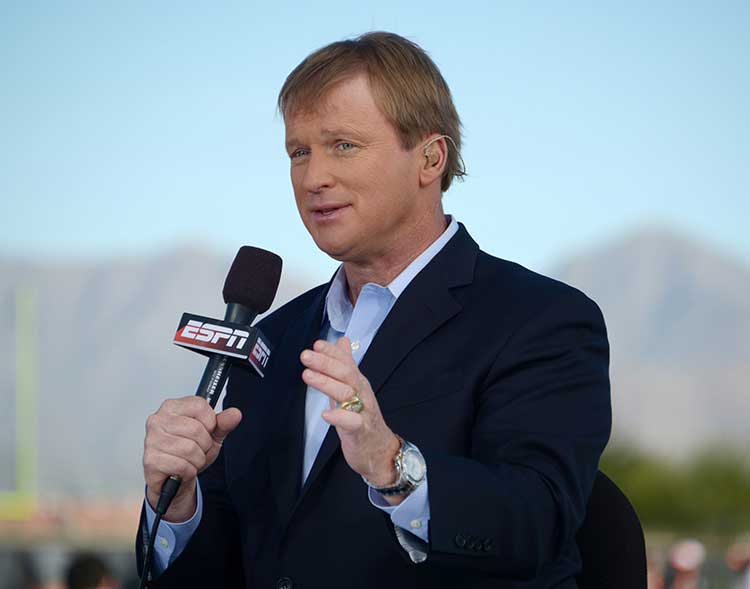 How bad has it gotten for Coach Jones in Tennessee?
It has been reported
that Tennessee wide receiver Marquez Callaway liked on Twitter a response to a tweet asking who was a worst head coach than the Georgia Southern Eagles' Tyson Summers. Then answer? Butch Jones. But he was really asking for. Jones had earlier criticized the press for the "negativity" surrounding his program, only to turn around and justify that negativity with the school's first shutout loss since 1994 as well as its most one-side home loss since 1905, a 41-0 blowout at the hands of No. 5 Georgia.
Following the game, Jones said "we have no starting positions. "He meant that no spots were guaranteed and the players that performed best during their bye week would start the next game. One could not be blamed, however, for thinking that he meant none of his players were worthy of being starters - which would be an untrue statement but somehow to be expected from him.
Bye weeks have been, historically, unkind to Jones, though. His Vols are 2-4 coming off bye weeks, including losing two consecutive games coming off bye weeks. Jones is, as a matter of fact, in a group of only four coaches in the history of the program who have coached in five games coming off bye weeks and posted a .500 or worse record. The other three members of that club coached before General Robert Reese Neyland (February 17, 1892-March 28, 1962).
As for Gruden, this is not the first time that the Oakland Raiders and the Tampa Bay Buccaneers - and Super Bowl winner with the latter - former head coach's name has been floated as a potential replacement for whoever is coaching the Vols. He was rumored to be taking over the program when Derek Dooley was fired in 2012, only for Tennessee to hire none other than Butch Jones.
Could it be more than just a rumor this time? According to the ever-trusty Wikipedia, "On October 6th, 2017, Gruden accepted the head coaching position at The University of Tennessee. "There is, of course, no citation, and nowhere can we find, as of this writing, confirmation. So let's just chalk it up to rumors and Wiki's legendary 'accuracy.'
Even if not interested on betting on the odds of Gruden ending up at UT, you can still
view the free bet offers available
.