SEC Mid-Season Review
By: Kory Kinslow

The SEC East has not gone the way many thought it would have. I believe we all thought the favorites to be Tennessee, Georgia, and South Carolina before the season started. Now we look at it, and it's Florida's to win or lose. They seem to be the most improved team in the conference and playing with a confidence we haven't seen in years.

I thought Tennessee would be much better. They returned a lot of players from last year's surprising team, but have failed to build on that promise. They have shown flashes, and I believe that next year we will see what they truly have. Obviously none of us saw Spurrier retiring mid-season. I think it was probably the right move for him and I hope that the team will be able to keep on going in seasons to come. He brought them to heights they had not yet been too, and for equality in the SEC, I hope they continue down that path. Georgia, well we all know that after a key injury teams can fall apart. Georgia has. I think the loss of Chubb has really hurt them and revealed some weaknesses that we didn't know they had before the season started. I hope Mark Richt keeps his job and is able to return this team to the top of the East next season. I also expected Missouri to be better, but every team is due for a bad season. They will recruit and improve. I hope to see Vanderbilt begin to edge it's way up next year, but right now they're far off the pack.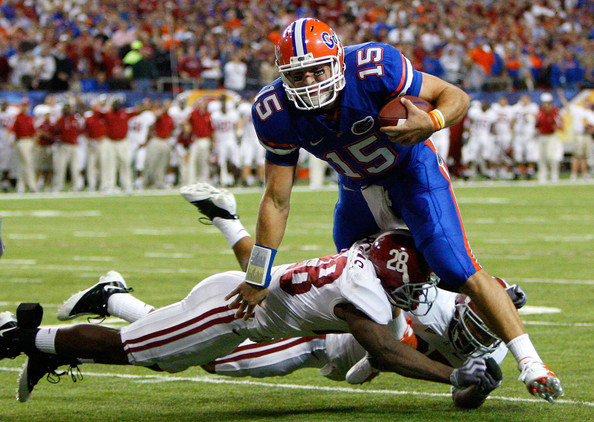 The West is just as wild as we all thought it would be. I thought that LSU would win the SEC at the beginning of the year and I will not change that. I do think, however, that Alabama can give them a hard time with that great defensive line. I never count out Saban and his defenses. Alabama has an offense that is capable of doing a lot, but I'd have to see them do it against a defense like LSU's before I believe anything for sure. Ole Miss has played much better than what I thought and they will basically go as far as their quarterback Kelly can take them. Texas A&M can't be counted out and their recent change at quarterback seemed to lift them some. We'll have to see how that experiment works out. They seem to play more like the Manziel days with him in and I think they could give someone some trouble. Any of the other three teams could give a divisional opponent a tough game in weeks ahead. Arkansas can run the ball and the quarterback, Allen, seems to be over his late game jitters. I'm not sure that they have enough on defense to keep afloat, but they could be dangerous. Mississippi State is definitely dangerous. They have a defense that can carry them and an improving offense. Auburn has not played up to what many thought of them this year. Their main problem has been a lack of big plays on offense, basically due to a lack of a main quarterback. They have a quarterback with a lot of potential and a quarterback that is basically a game manager. I never doubt this team or their coach and feel like they may have one big upset left in them.
I still believe that LSU will win the SEC, but look out for Alabama and Florida. I feel like Alabama could give LSU a very tough time, which would tie them with LSU and give them the tie breaker with them. Then it's going to be up to Ole Miss in the West. Florida should take the East without a problem and then, who knows what wild things could happen in a big time Championship Game!
What do you think?

We'd love to hear your comments and/or opinions. If you submit them here, other visitors can read them, rate them and comment on them. An e-mail address is not required.

SEC Mid-Season Review  to SEC Football

By
Mo Johnson
, Copyright © 2006-2017 SECSportsFan.com