SEC Men's Basketball
Conference Preview
By - Kory Kinslow

As we stand just a few days away from conference play the SEC basketball landscape is pretty confusing and murky with one exception that we all know, which is Kentucky. Kentucky is obviously the best team in the conference as well as the country. I do not think they will lose a conference game. The toughest team they had to play this season before the tournament was Louisville and they have defeated them. 
After Kentucky everything is confusing. I think Florida will finish second as they are finally getting their whole team together. The only thing that will hurt them is getting used to playing together. This is a team that will need to bond quickly, or they might fall behind and finish 4th or 5th in conference. I believe LSU is the next team to look at. They may finish second, but I think that Florida has the experience to beat them out if they get it together quick enough.
The wild card in the SEC is Arkansas. If they can start winning road games they will be a force to be reckoned with. Arkansas scores at a high rate and makes you play as fast as they do. If you can't keep up with the pace they will scorch you. I believe that Coach Martin has South Carolina playing at a very high level and I believe that their hard nosed style brings them up next.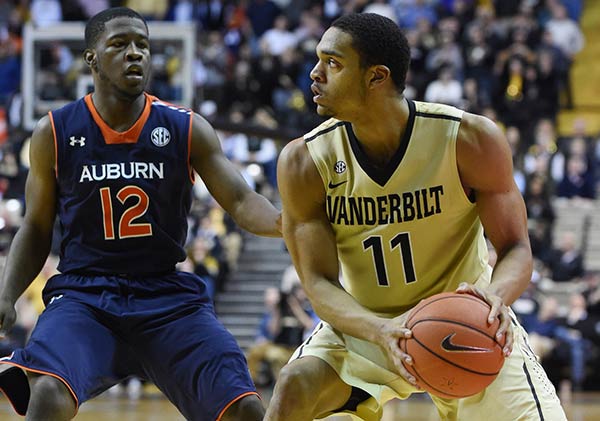 Vanderbilt has played very well in the non-conference and I believe they will finish sixth. They are experienced and talented. Georgia has played very well so far and should have a decent season. They will finish just behind Vanderbilt. Texas A&M always starts hot, but will they be able to finish it off in the long haul? I guess we'll see, I have them finishing 8th. Tennessee is a team that could do some damage if they get everything together in time. Right now I have them at 9th, but that could change easily.
Ole Miss seems to always play well. They are coached well, but I don't see them finishing higher than 10th. Auburn will finish next. They are well coached, but will need a year or two to pick up on everything. Missouri comes in next at 12th. Missouri is athletic, but doesn't have some of the skill. They are developing and could easily finish higher. They are my sleeper this season. I have Mississippi State finishing last. I just don't see them being able to score enough to keep up with some of these teams.
I see the SEC getting 4 or 5 teams into the tournament. I believe we will see Kentucky, LSU, Florida, Arkansas, and one of a number of teams. I believe that South Carolina, Vandy, Georgia, A&M, Tennessee, or Ole Miss could make it. One of them will need to pull away from the pack. It's going to be a tight race for the SEC as far as getting into the tournament this year and one slip or one big win could make the difference.


What do you think?

We'd love to hear your comments and/or opinions. If you submit them here, other visitors can read them, rate them and comment on them. An e-mail address is not required.

SEC Men's Basketball Conference Preview to SEC Basketball
By
Mo Johnson
, Copyright © 2006-2017 SECSportsFan.com