SEC Falls to Uconn Twice in Tournament, but Proves the Conference Stronger than Thought
- By Kory Kinslow

The Uconn Huskies won the NCAA Championship of Men's Basketball tonight by defeating the Kentucky Wildcats by a narrow margin.  Uconn came out of the gates strong and while Kentucky made run after run, the Huskies proved to be more experienced and mentally tougher.  The game really came down to the inability of Kentucky to make free-throws.  It could have simply been nerves.  Randle did not play his best game, but I felt that Young showed that he too, will be a major factor in the NBA in the future and I'm sure in the draft this summer. 

Uconn rolled over Florida in their way to the Championship game.  The Huskies were simply more talented.  Florida went most of the season on physical ability, but ran into a freight train with Napier and the Uconn back court.  Florida proved the toughness of the SEC throughout the tournament.  They won each game by will and determination.  They simply didn't have the fire power to keep up with Uconn in the Semi-final.

Kentucky's version of the "Fab 5" had a great tournament run in the NCAA and SEC tournaments.  They played hard and showed their talent at times.   They are Freshman and played like it.  The free-throws that they missed and some inopportune fouls simply did them in.  They proved, though, that Calipari's coaching and recruiting will keep Kentucky a top the basketball world for years to come.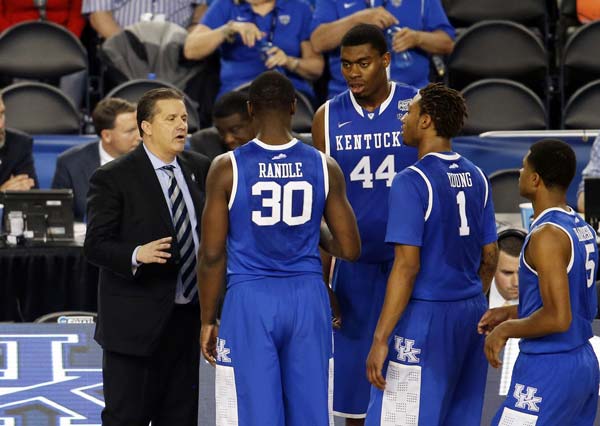 The performance that they, Florida, and even Tennessee put on made the SEC look very good and the fact that there were so many SEC teams in the NIT, and only one of them did not win a game proves that the SEC will be on the rise next year and in the future.  I think that the SEC will get much more respect next year.  Congrats to Kentucky and Florida for great tournament runs and let's look forward to more than a meager three teams in the tourney next year.


What do you think?

We'd love to hear your comments and/or opinions. If you submit them here, other visitors can read them, rate them and comment on them. An e-mail address is not required.

SEC Falls to Uconn Twice in Tournament, but Proves the Conference Stronger than Thought to SEC Basketball

By
Mo Johnson
, Copyright © 2006-2017 SECSportsFan.com