SEC Alabama Crimson Tide to Continue Dominance in 2017-18

The football season isn't too far off now, so it's time to look at not only the Southeastern Conference's top team, but also the top team in the entirety of the NCAA: Alabama Crimson Tide. Last season, Alabama smashed their way to first place in the West with a mighty 14-1 record, claiming the most points for in the conference at 582 and only allowing the second-least points against - just 195.

The Crimson Tide crashed like a tsunami out of the Southeastern Conference and into the playoffs, making it all the way to the College Football Playoff National Championship. There, Alabama set up a convincing lead heading into the fourth, but a Deshaun Watson-orchestrated come back by Clemson resulted in them winning 21-7 in the fourth quarter and 35-31 to finish the game.
But it's a new season now, and with the Alabama Crimson Tide the clear favorites to go all the way next season, we'll take a look at just what will be driving them onwards.
New Offensive Coordinator in Alabama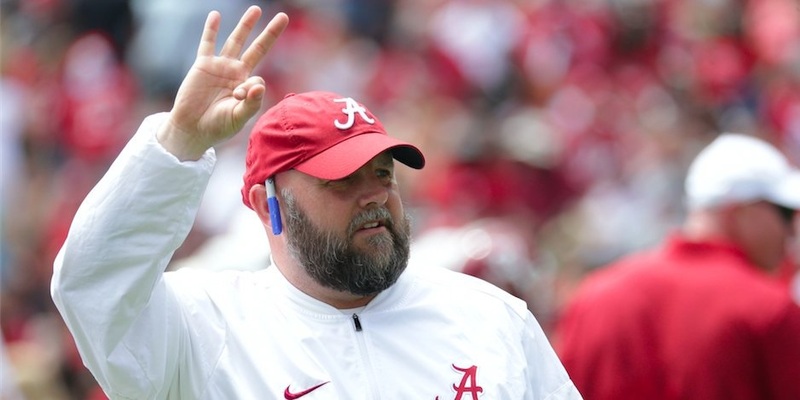 Last season, it was clear that Alabama didn't have a problem when it came to offense, but with Steve Sarkisian leaving for the NFL's Atlanta Falcons, the Crimson Tide needed a new offensive coordinator; cue Brian Daboll.
Head coach Nick Saban and Daboll go a long way back; in fact, Saban even helped his new offensive coordinator to get his former job with the New England Patriots - utilizing one of Saban's closest friends in coaching, Bill Belichick. Daboll hasn't found much success as an offensive coordinator in the NFL with the Cleveland Browns, Miami Dolphins, and Kansas City Chiefs, but that can be greatly put down to the weapons - or lack thereof - available to him at the time.
Daboll has a knack for producing an effective running game and was most recently helping the New England Patriots with their running game - aiding the rise of Jonas Gray, Dion Lewis, and, most emphatically, LeGarrette Blount. Daboll has also specifically worked with wide receivers, quarterbacks, and tight ends so he has a strong enough résumé to be able to get the most out of a lot of the Alabama offense.
His addition is expected to result in the Crimson Tide offense being more well rounded but just as effective as it was last season, as he cultivates quarterback Jalen Hurts through his sophomore season. With four championships in the last eight seasons, Alabama is expected to win it all this year, going for +350.00 to win the NCAA championship if you bet on sports, which has been enhanced by them signing Brian Daboll to the coaching staff.
Defensive difficulties?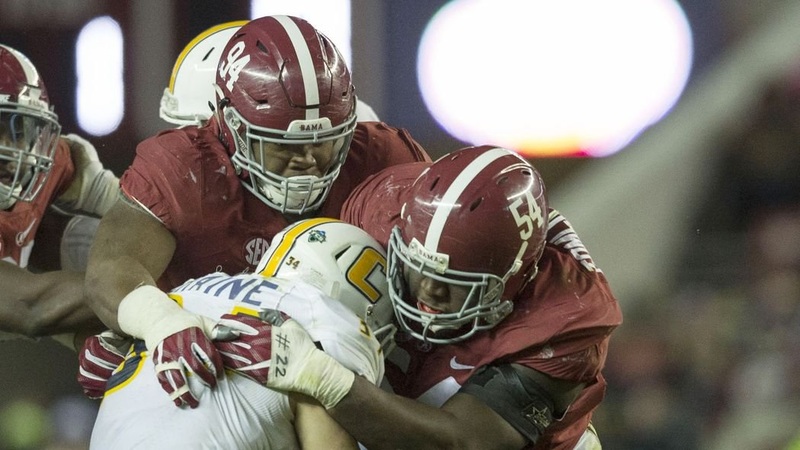 Alabama managed to better their sack exploits of 2015 by an extra two sacks - an area which was weak for the Crimson Tide in the years prior. However, with great success as a team, comes great opportunities for the individuals involved.
From the 54 sacks laid out last season, 38 have been lost to the NFL, with five of the team's top six pass rushers moving to the big league. Nevertheless, Alabama's defense looks to be in good knick, so expect them to be as sturdy as ever this season.
The Alabama Crimson Tide may have just missed out on the big win last season, but they're certainly poised to claim it this year.


What do you think?

We'd love to hear your comments and/or opinions. If you submit them here, other visitors can read them, rate them and comment on them. An e-mail address is not required.

SEC Alabama Crimson Tide to Continue Dominance in 2017-18 to Alabama Crimson Tide Football Preview

By
Mo Johnson
, Copyright © 2006-2017 SECSportsFan.com