Ole Miss: Are You Really Surprised?
by Kory Kinslow
It seems that every year we think that the Ole Miss Rebels may have a bad year, and they end up succeeding. They are 6-2 in conference play, actually tied with Kentucky, and go to play this week at Kentucky. That could be the game that sets them apart. If Ole Miss can go in and beat a good team like Kentucky, it would be a key win. The SEC is admittedly weak this year, and quality wins are hard to come by.

Andy Kennedy seems to have his team poised to once again make the NCAA tournament and, perhaps, make some noise. They have two very good scorers in Henderson and Summers. Henderson is capable of taking a game over and Summers has emerged as a big time player as he is second on the team in scoring and is first with nearly 4 assists a game as well. It seems that in the SEC the teams that have true go-to scorers are the teams that can succeed and Henderson is that.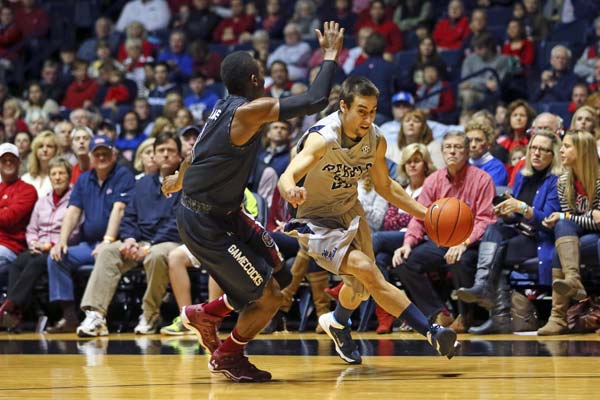 He can shoot the three, but can also create his own shot. They have good size under the rim and can rebound enough to win. They don't have big men that scare you a lot, but they are certainly serviceable and can play the big forward and center positions.
If Henderson is focused and Summers continues to play well, this team will be a big factor in the SEC tournament and make a push to surprise some people in the NCAA tournament. Don't sleep on this team when March comes.