College Football 2014: SEC Rankings and Projections
College football has more powerhouse contenders than ever – and nowhere is that more true than in the Southeastern Conference.  

Sounds like the perfect time for all the people who like to bet on sports to start betting on the SEC contenders for the 2014 season!
Let's take a look at the top contenders:
No. 1: Alabama

The Crimson Tide are the nation's best coached, most talented team.  They have a strong chance of repeating as national champions for the fourth time in a half-decade.  However, the competition at the top of the SEC is cut-throat, so if Alabama drops a game – which is likely – and two other big-time programs survive unscathed, the Crimson Tide may not get the chance to defend their title.

No. 2: Florida

Sure, the offense is choppy.  But that is one of the best defenses in recent history.  Credit Will Muschamp for returning the program to national contention.

No. 3: Georgia

This is Mark Richt's best Georgia team – on paper – since 2008.  But, while Richt is a good coach, his teams always seem to hit a roadblock before the national title.

No. 4: South Carolina

They are rated far lower here than elsewhere.  While Spurrier is an excellent coach and the Gamecock's program has made great strides, it's hard to see them beating Alabama, Florida, or even LSU for the SEC championship.  However, they will be a BCS-game contender.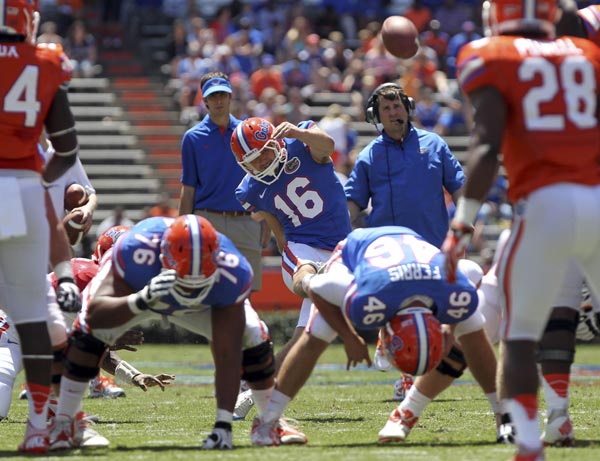 Overall, Alabama looks like the clear favorite to win.  However, how many times can one program take home all the glory?  The Crimson Tide have legitimate challengers this year but things will have to go right.  Florida will have to find an offense, South Carolina will have to find a defense, and Georgia will have to learn how to win a big game.  Will any of them be up to the task?


What do you think?

We'd love to hear your comments and/or opinions. If you submit them here, other visitors can read them, rate them and comment on them. An e-mail address is not required.

By
Mo Johnson
, Copyright © 2006-2017 SECSportsFan.com