Can The Auburn Tigers Repeat as SEC Champions?
By Brent Larson

Auburn Tigers tickets were a sizzling hot commodity last year as the team, led by head coach Gus Malzahn, stormed through their schedule to win the SEC and finish #2 in the nation.  Not much was expected of the Tigers after a disappointing 2012 campaign, which led to the firing of Gene Chizik.  Instead, Malzahn turned a team that had been 3-9 into an offensive juggernaut that finished 12-2 and was seconds away from another national title.
Enthusiasm is strong for the 2014 season.  However, as at any college, the team can be very different from one year to the next.  So what will be the keys for Auburn if they want to repeat as SEC Champions?

Replacing Mason
With Malzahn calling the plays as head coach in 2013, the offense was absolutely electric.  They scored almost 40 points per game, and were getting better seemingly by the game as the season progressed.  One of the questions marks will be how the Tigers will replace Heisman finalist Tre Mason at the running back position.  Auburn looks to be in good shape there.
While it would be hard for any one back to repeat Mason's statistics, the collection of Cameron Artis-Payne, Corey Grant, Peyton Barber, and Roc Thomas should have plenty of talent to collect yards in bunches.  Also with Nick Marshall coming back in the quarterback role, the running backs won't have to gain all of the rushing yards themselves.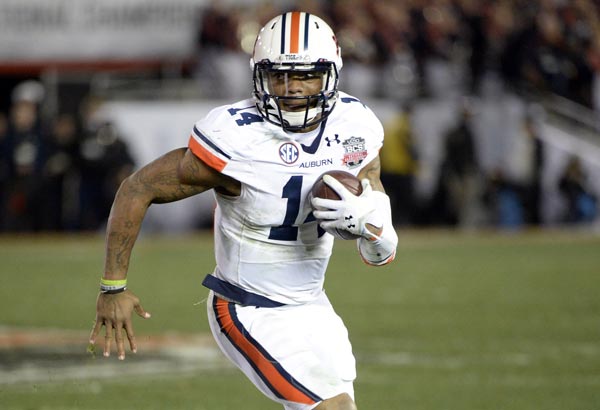 Marshall Progressing as a Quarterback
Speaking of Nick Marshall, the converted safety was a breakout star with his combination of passing skills and elite running skills for a QB.  He didn't have much time to learn the playbook before the season last year, and was really learning on the fly during the games.  Toward the end of the season, he really hit his stride, becoming a nightmare for opposing defensive coordinators.
If he can use the off-season to make the nuances of Malzahn's offense second nature, he could create tons of problems for SEC defenses in 2014.  If he continues to progress as a passer and forces defenses to honor the threat of the passing game, the offense may just be unstoppable.

If Auburn's defense can use its talented athletes to slightly improve, the Tigers could be a truly scary team in 2014.  Fans with Auburn Tigers tickets will be able to witness a lot of excitement from the defending SEC champions next year.


What do you think?

We'd love to hear your comments and/or opinions. If you submit them here, other visitors can read them, rate them and comment on them. An e-mail address is not required.

Can The Auburn Tigers Repeat as SEC Champions to SEC Football

By
Mo Johnson
, Copyright © 2006-2017 SECSportsFan.com