Can Lucky Rituals Be Successful?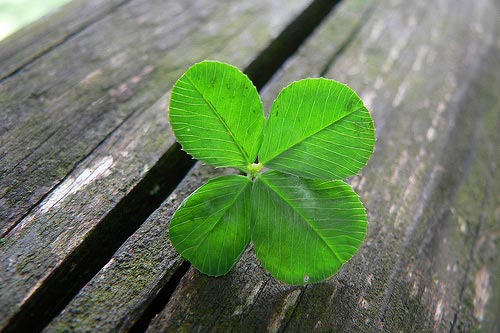 Everyone has a few things they believe to bring luck or increase their chances of being successful. Whether it is the ownership of a four-leafed clover, or the fact that you grow your hair for certain events, we all have rituals and objects that inspire us,
give us luck and help bring success
. We are forgetting however, the downright bizarre procedures and rituals. Several sports stars have become notoriously famous for some audacious superstitions over the years and here are some of the highlights.
Jason Giambi is a sure thong!
Starting with one of the Cleveland Indian's designated hitter
Jason Giambi
, seems a wise idea, given the five time All Star decided to take matters into his own hands when suffering a slump in form and slip on a gold thong. Giambi's method proved so successful that several of his teammates during his time at the Colorado Rockies were believed to have asked to borrow it to get out of slumps themselves!
Short night's sleep for Jason Terry
Next up is Jason Terry, a current shooting guard for the Sacramento Kings of the NBA. Terry got himself in such a fluster the night before a basketball fixture that he decided that there was only way to bring himself luck; by wearing the opposition's shorts to bed! Whether it was the Miami Heat, the Los Angeles Lakers or even the San Antonio Spurs, Terry would send his management team out on tireless runs to find him a pair of shorts that he could wear to bed. It must have worked though, as Terry has gone on to make the fourth most career three-pointers in NBA history.
Beardy Bjorn Borg
This ritual isn't as strange as its predecessors and it certainly appeared to work, as Swedish tennis legend Bjorn Borg decided that a continuous trend of 'beard and polo' would be the roots of his success in tennis…but only at Wimbledon. Yes that's right, Borg waited year in, year out, to grow his now famous facial hair and to pull on the same Fila shirt. The rewards were tenfold however, as Borg went on to win five straight Wimbledon victories between 1976 and 1980, as several US Open and French Open achievements also contributing to what was considered to be a master-class of dominance on the court by Borg.
Lucky Last for KoloToure
Soccer star KoloToure has found himself in trouble for his antics more than a few times, but the most curious of all telling offs came in a Champions League fixture for Arsenal when playing AS Roma. The Ivory Coast international charged onto the field after the second half had already begun and was in turn yellow-carded for his actions. It was later revealed by Toure that he brought himself luck by making sure he was the last person to enter the field of play, but in this case he was extremely late to the second half due to waiting for his then-teammate William Gallas to return to the pitch after treatment.