Bad Calls in Arkansas vs South Carolina Baseball Game
by Carpetmanking
(Arky)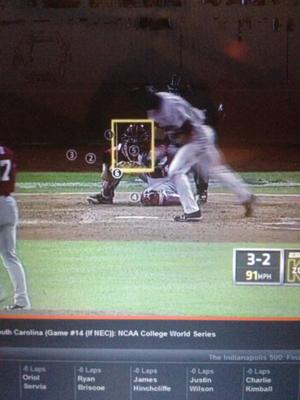 As a well educated sports fan, and a non biased Razorback Fan I think it is very fair to say it has been extremely difficult on the fan base of Razorback Nation.


Every year our Razorback fans feel like our sports teams are finally accomplishing more each season than we have in a very long time. Weather it Be Football, Baseball, or Basketball there is always those 1-2 inexcusable coached games that at the end fans will always walk away with that unjust "Sketchy" feeling of the refs, and most fans know there is nothing they can do about it.
I'll start most recently while it's still fresh in your mind.
Final game of Arkansas vs S. Carolina was a definite head scratcher for both teams. I know there were a few stolen bases/ running bases which they were actually safe, but you would have to look at an instant replay and slow it down to actually get it right. Those you can live with since baseball does not have instant replay ( even though they show up close of the play and you can clearly see).
I don't get how you can call actual strikes Balls (baxendale pic) and very obvious balls strikes( remaining 3 pics). These weren't even close calls for crying out loud!
Don't get me wrong, you hit and miss as an ump. But you are the Ump in the CWS and this game decides who goes onto the FINALS! The amount of bad calls (especially on Arkansas' side) was just heartbreaking. Especailly Baxendales "Walk" to tie, and then give S.Car the lead.
Just hope you can look at it from a Razorback POF.
WPS