2013 - 2014 SEC Basketball Preview

By Lamar Hull

A lot has been made of the incoming 2014 class of freshmen into men's college basketball and rightfully so. The incoming talent is truly outstanding and is bound to host a collection of future stars in the NBA. From Andrew Wiggins to Julius Randle to Jabari Parker, the possibility for a true college superstar is extremely high. No one has benefited more from this new talent influx than the SEC.
The Top 3 in the SEC
Unfortunately for the rest of the teams in the Southeastern Conference, most of that talent has landed with John Calipari in Kentucky. Calipari has worked his magic again in recruiting an all-star class of Marcus Lee, Dakari Johnson, Andrew Harrison, Aaron Harrison, Julius Randle and James Young, the so-called "Sensational Six" to go along with returning Wildcats, Alex Poythress and big man Willie Cauley-Stein.

The Florida Gators also got a couple McDonald's All-Americans in guard Kasey Hill and forward Chris Walker. The Gators lost a few contributors from last season, namely Eric Murphy, Kenny Boynton and Mike Rosario - their top three scorers - but with the incoming freshmen and the returnees from last year's Elite Eight squad, one can expect Florida to make another run in the month of March.

Ole Miss must still deal with the substance abuse issues of their offensively gifted senior Marshall Henderson and a front court less experienced than last season, but if able to navigate those corners, it's very possible for Ole Miss to make a run on Henderson's back. With an impressive 113.5 offensive rating at high volume last season, Henderson showed what he could do on one end of the court with fairly mediocre ball skills, leaving a lot of room for improvement if taking those areas of his game to another level. Either way, Henderson has shown how college basketball has evolved to bring shooting to the forefront as a truly meaningful if not imperative skill.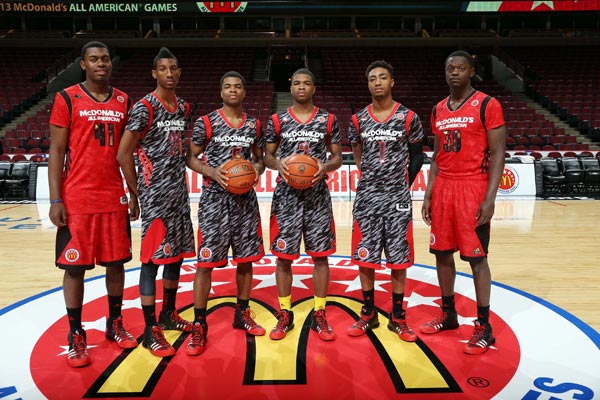 Shooting Is the New Black
This wave of evolution has blown through the NBA equally, as the 2012-13 NBA Playoffs showed a bright light on the importance of spacing. While former champions Tony Allen and Tayshaun Prince were made liabilities, newcomers Klay Thompson and Danny Green looked like bonafide stars and Stephen Curry a true superstar. With their shooting ability the defense had to give them their due, providing valuable spacing that allowed the Warriors and Spurs offenses to roll, respectively.

For youths looking to make a future in basketball, it's imperative now to focus on the fundamentals like shooting. Ironically, or maybe appropriately, it is Stephen Curry's college teammate, Lamar Hull, who is beating this drum at Inspirational Basketball. As put by Hull, "the foundation of any solid basketball game is an excellent jump shot, and figuring out how to execute one if all about being able to study, focus, and practice tirelessly." Along with shooting, Inspirational Basketball delves into various other college basketball drills such as ball-handling and passing.

When the call comes from Calipari, you can bet these are some of the necessary skills he is looking for when recruiting for the "NBA's 31st franchise" in the Kentucky Wildcats.


Other Interesting Articles by the Author:
What do you think?

We'd love to hear your comments and/or opinions. If you submit them here, other visitors can read them, rate them and comment on them. An e-mail address is not required.

By
Mo Johnson
, Copyright © 2006-2017 SECSportsFan.com